Freshpet® Vital™ Grain Free Complete Meals Adult Cat Food
Details
https://www.petsmart.com/cat/food-and-treats/frozen-food/freshpet-vitalandtrade-grain-free-complete-meals-adult-cat-food-5167199.html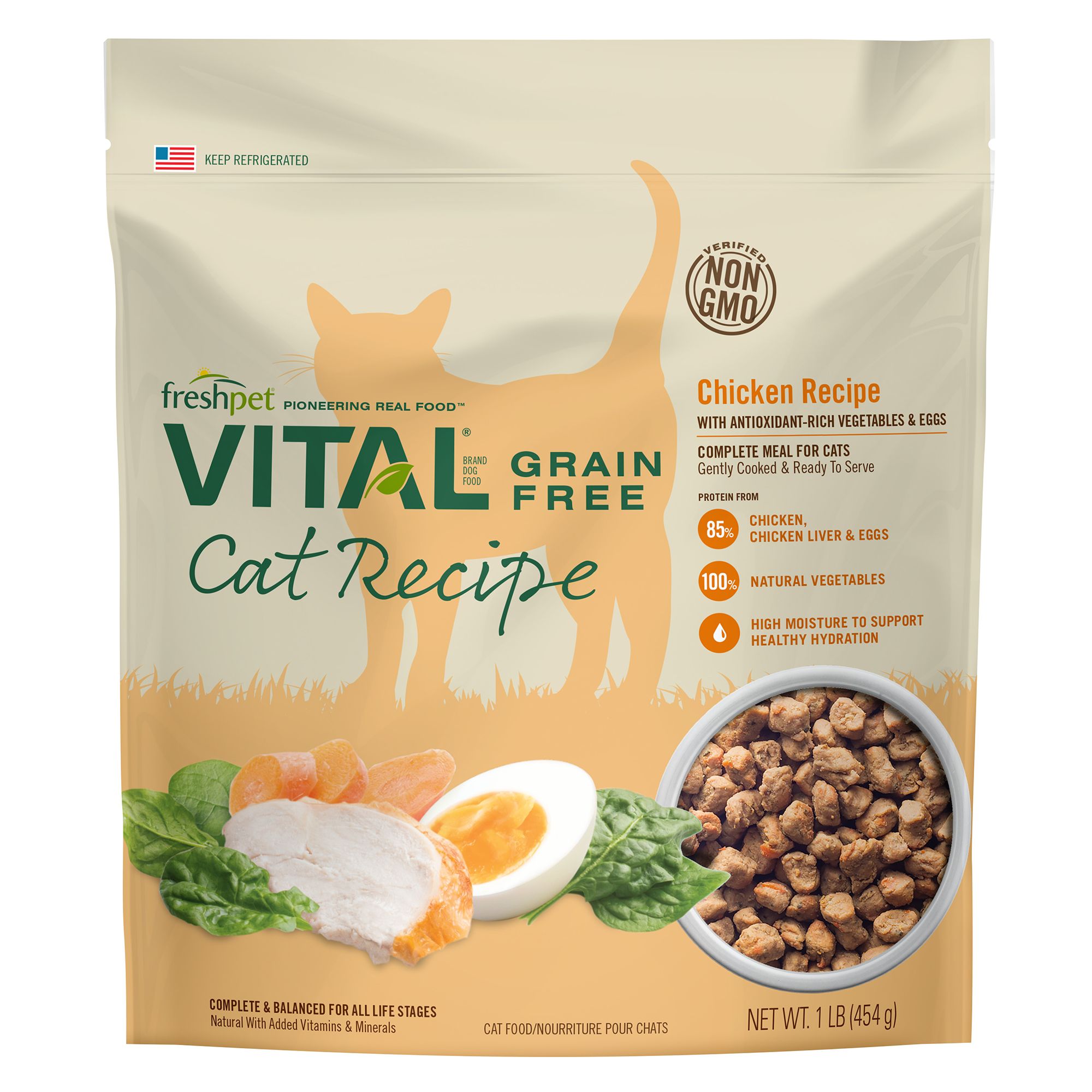 Variations
Please select a variation value to continue
This item is not available for in-store pickup. Check store availability.
Is this safe for dogs to consume as well?
If you mean safe as in feeding it to your dog regularly, I would say no. The reason being that the vitamin and protein formulation is probably much different for cats and dogs. Your dog may end up either deficient in something or have much more than what is recommended. If you are looking to feed raw, check into some brands made for dogs. Otherwise, I can recommend Nulo as a high quality food that lasts quite a long time if fed correctly.
Date published: 2018-12-24
Approximately how many cups per bag?
3.5
Date published: 2019-03-13
Is this raw
From Freshpet FAQ- Freshpet makes steam-cooked foods for pets. Freshpet refrigerated cooked foods undergo pasteurization similar to milk and other freshly prepared foods, making it safe for handling and serving. 
Date published: 2018-03-23