Trixie Electromagnetic 4-Way Cat Door
Details
https://www.petsmart.com/cat/crates-gates-and-containment/doors/trixie-electromagnetic-4-way-cat-door-5246306.html
Promotions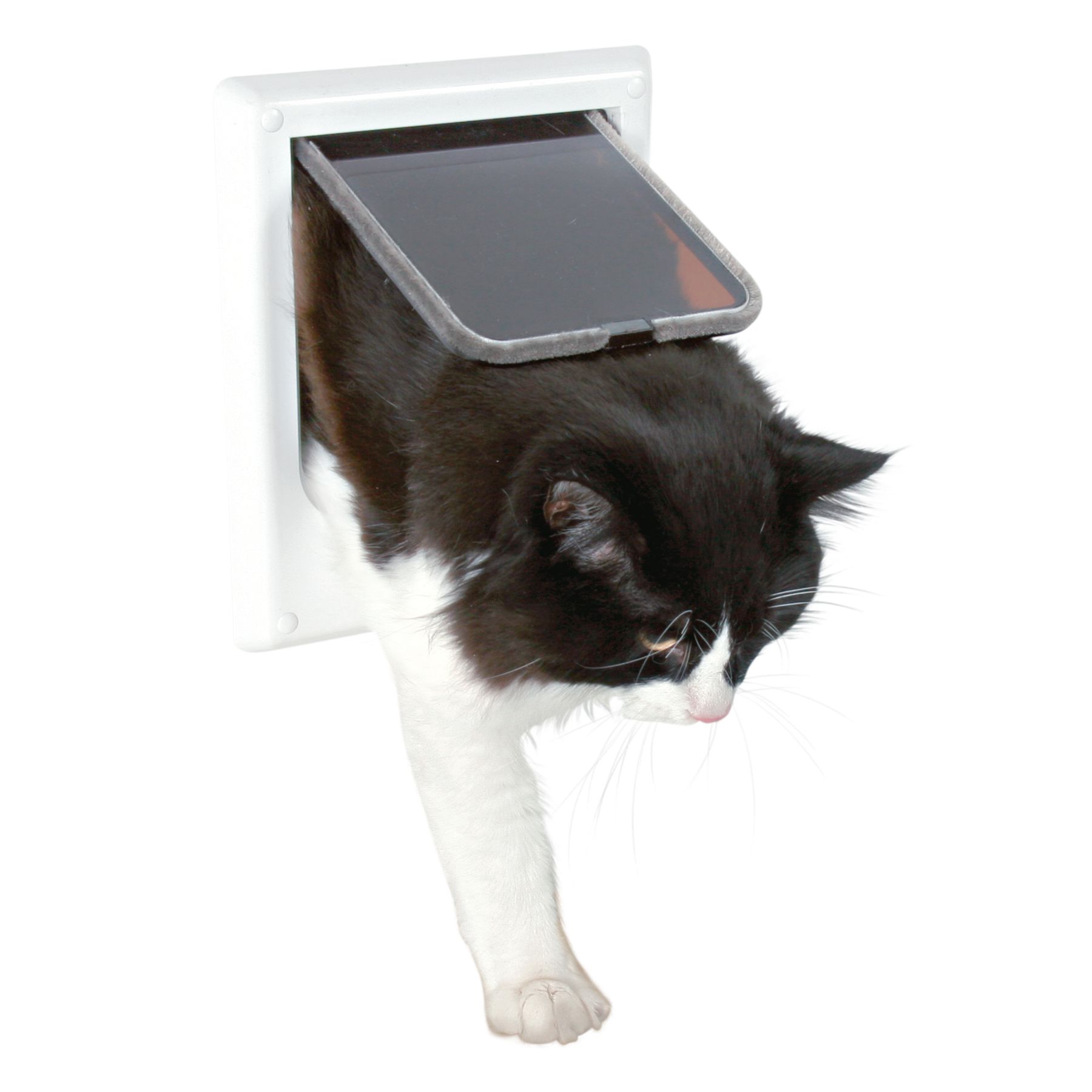 How does this work?
Thank you for your inquiry for Trixie's Electromagnetic 4 Way Cat Door. A collar magnet is included with the door which you will attach to your pet. As your pet approaches the door, the flap will unlock to allow your pet inside or out. It is designed to keep strange pets out.
Date published: 2017-12-08
If you have two of these does the second cat have access to both?
If you have 2 Trixie Electromagnetic 4-Way cat doors, the magnetic collar will work at both doors, and each animal will need their own magnetic collar to access the door.
Date published: 2017-10-20