Catit® Design Fresh & Clear Pet Feeder & Fountain
Details
https://www.petsmart.com/cat/bowls-and-feeders/food-and-water-bowls/catit-design-fresh-and-clear-pet-feeder-and-fountain-5087995.html
Discounted Price

$25.26
Old Price

$32.99
Promotions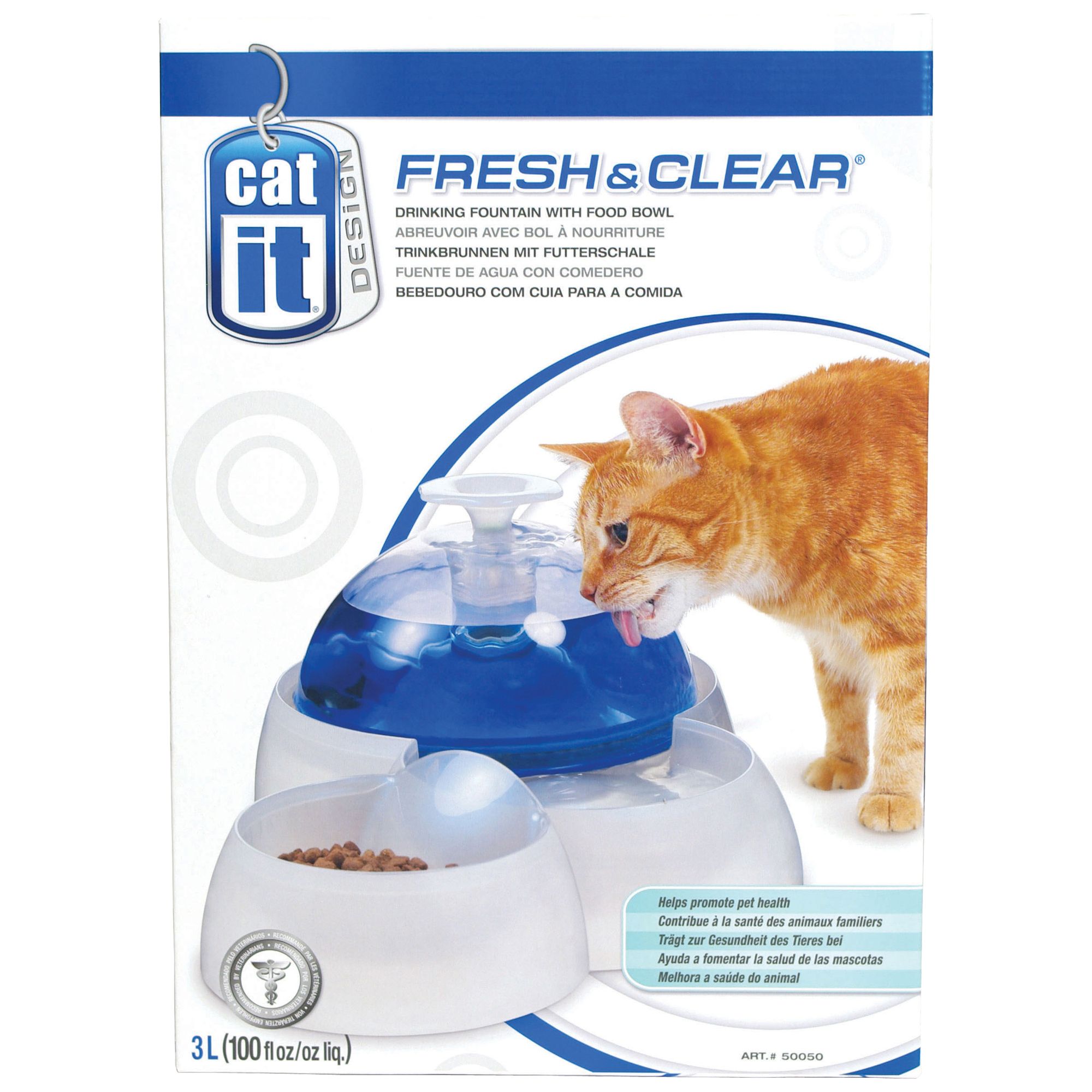 Are there filters with the purchase of the Catit® Design Fresh & Clear Pet Feeder & Fountain?
When will you be getting more in stock? I need 2 of them.
few years ago i bought the same fountain but without the feeder. i made an order to buy and i am about to receive it but i think i made a mistake. i did bot know that the feeder is connected to the fountain. is there one without the feeder.
Is it possible to get the instructions to this online I just took mine apart to clean it and now it's not going back together right and I can't find my book
WHAT ARE THE DIMENSION OF CATIT DESIGN fRES AND CLEAR PET FEEDER AND FOUNTAIN?
ramram the reviewer or anyone else know if the food bowl is attached? I need a new fresh and clear cat-it as a replacement for the 1 I have from 2004. 
WHAT ARE THE MEASURMENTS ON THIS WATER AND FOOD DISH?