Catit® 2.0 Flower Cat Drinking Fountain
Details
https://www.petsmart.com/cat/bowls-and-feeders/food-and-water-bowls/catit-2.0-flower-cat-drinking-fountain-5271613.html
Discounted Price

$27.99
Old Price

$29.99
Promotions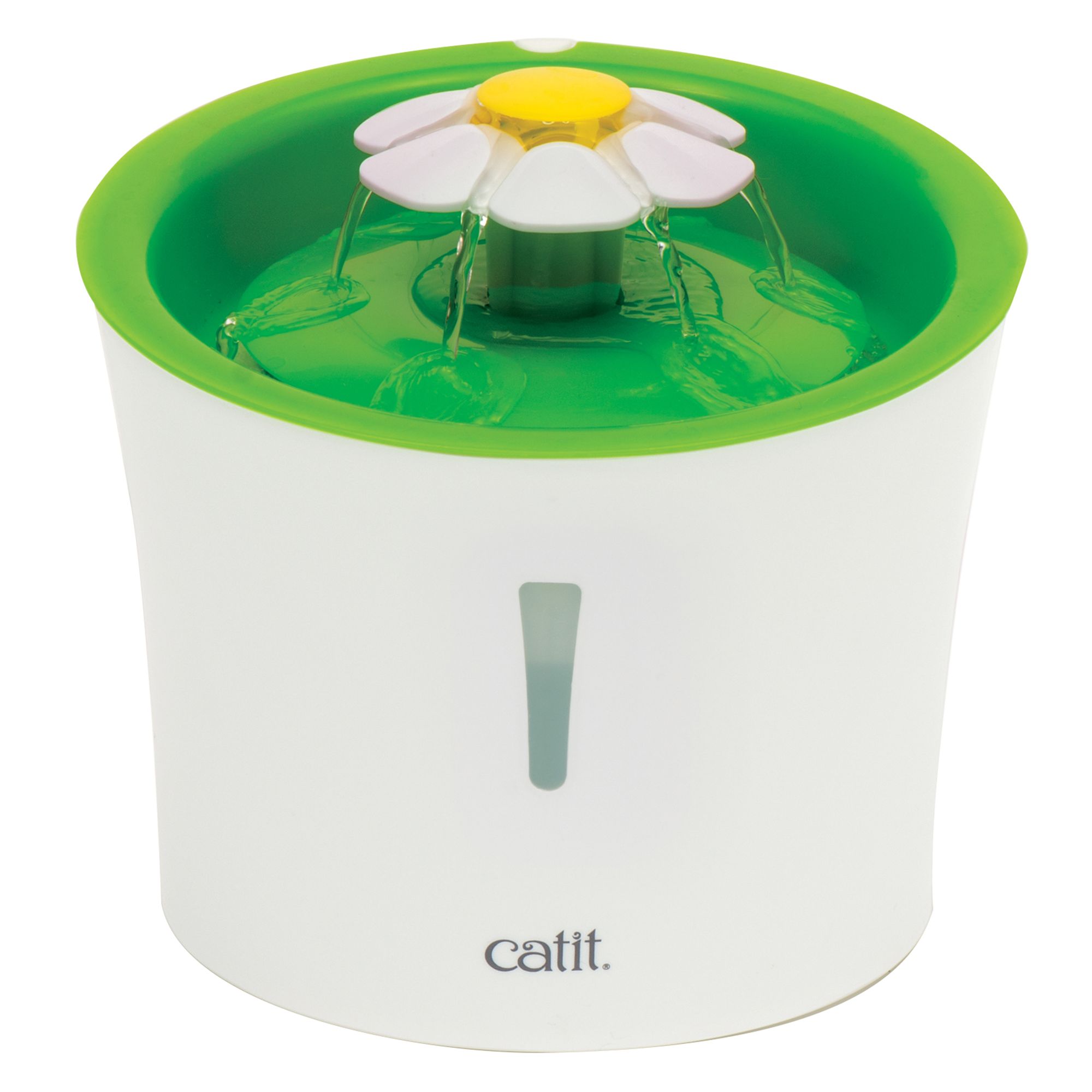 I have not read all of the reviews; however, I see that a few people have complained about the water getting "slimy" or "scummy" very quickly. I am wondering if the problem is their water quality and not the fountain itself?
I have not had that problem at all and have had the fountain running over a month now.
Date published: 2019-08-19
Is the pump loud or quite ???
So quiet that I could not hear it making any noise. I had a Drinkwell model before and it would keep me up at night sounding like water was running somewhere. I have 3 picky cats, but all were drinking from it the same day I set it up. So far, so good.
Date published: 2019-08-10
is this battery operated or does it have a plug?
plug
Date published: 2019-06-04
Can the cats move this? I have a cat that moves the water bowel even when it's filled up.
My 10 month old kitten won't stop making a mess with   this fountain. I don't know if it's sturdy enough. I have tried to stick it to the floor and nothing would stop her from spilling water all over the place 
Date published: 2019-02-13
Is it battery or corded?
Corded, you can unplug the cord from the power adapter when cleaning as well.
Date published: 2018-10-28
How much water does it hold
3.5 lt to 1 gallon
Date published: 2018-11-19
How is this fountain powered?
How often should the filters be changed?