PetSafe® Drinkwell® Stoneware Pagoda Pet Fountain
Details
https://www.petsmart.com/cat/bowls-and-feeders/automatic-feeders/petsafe-drinkwell-stoneware-pagoda-pet-fountain-5213408.html
Promotions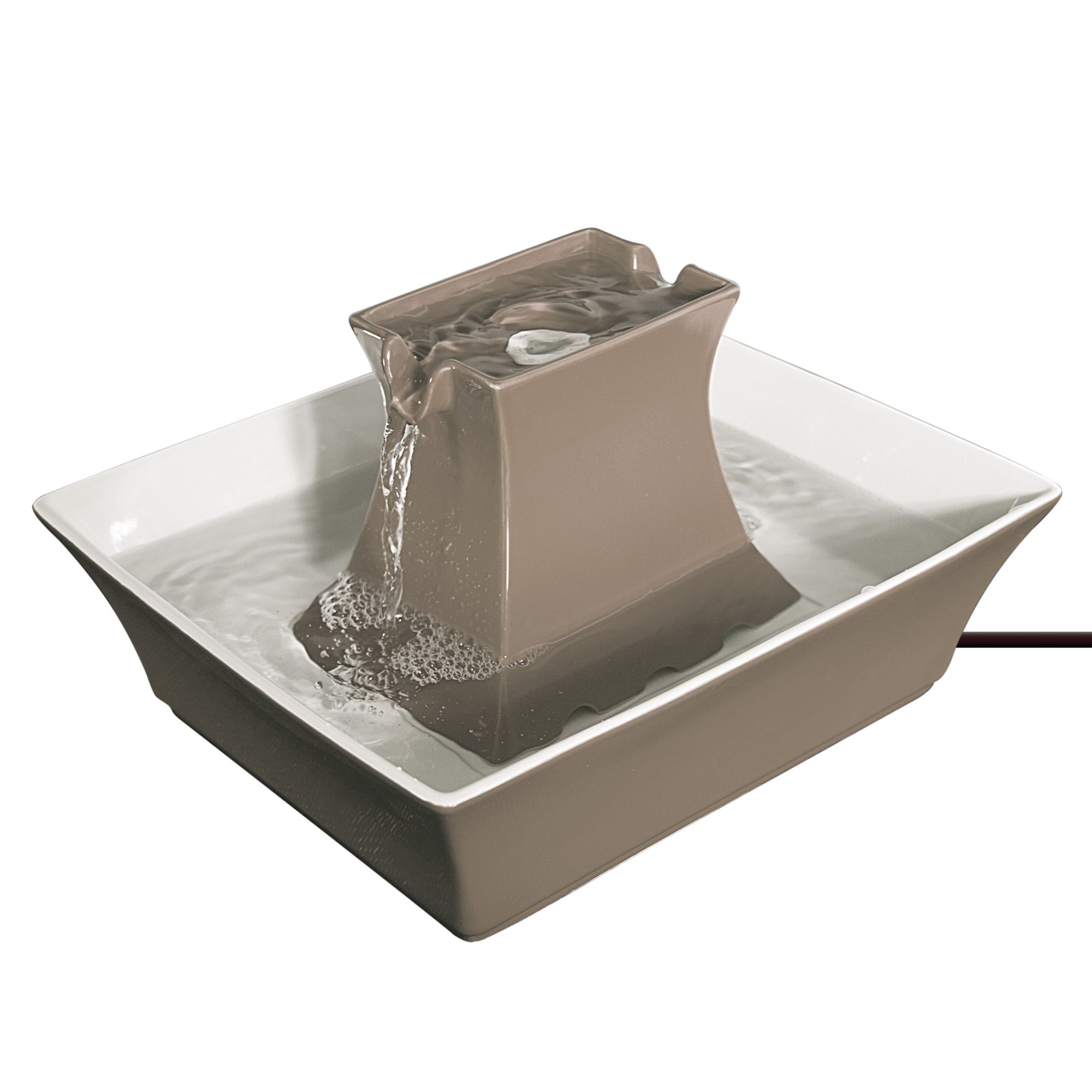 How does this come apart? Does it use the same pump as the Drink Well stainless steel fountain? Is it hard to line up the pup like it is on the Drink Well model ? Do you have pictures of the fountain broken down? Thank you for your time, Debra
Hello Debra, thank you for your questions! This model does use the same 360 pump, and it is simple to line up. The fountain can be shown broken down in this quick How-to-Clean YouTube video link: https://youtu.be/7cSxb88pdtA Simply copy and paste that link into your URL bar, and you can watch the disassembly and cleaning steps. For further product assistance, please feel free to reach out to our Customer Care Team at 1-800-732-2677.
Date published: 2018-06-07
Where do I find a replacement pump?  This one no longer works.  Than you
That's an excellent question! If the pump has stopped, it likely will work again once it has been disassembled for cleaning. The intake plate, stator, and impeller will all need to be removed from the pump for cleaning. If this fails to resolve the issue, the part number for this pump is "PAC00-13206", and it can be purchased from various retailers.
Date published: 2018-04-25
How do I take the pump apart to clean it.
use a tiny screw driver, and wedge between the front cover and the base.  If you look you will see the line where the come together.  There is a suction cup at that line.  I used that connection whole to wedge the screw driver between it.  It popped open very easily.  I submerged in a 50/50 vinegar/hot water solution while plugged up.  I used a toothbrush and pip cleaner to scrub the insides.  After about 30 minutes of soaking I scrubbed again and the pump started working like it was brand new!  Too easy.  I read an above reply from three years ago and he was spot on.  
Date published: 2017-11-27