Petmate® Replendish® Pet Feeder
Details
https://www.petsmart.com/cat/bowls-and-feeders/automatic-feeders/petmate-replendish-pet-feeder-5216353.html
Discounted Price

$11.95
Old Price

$17.99
Promotions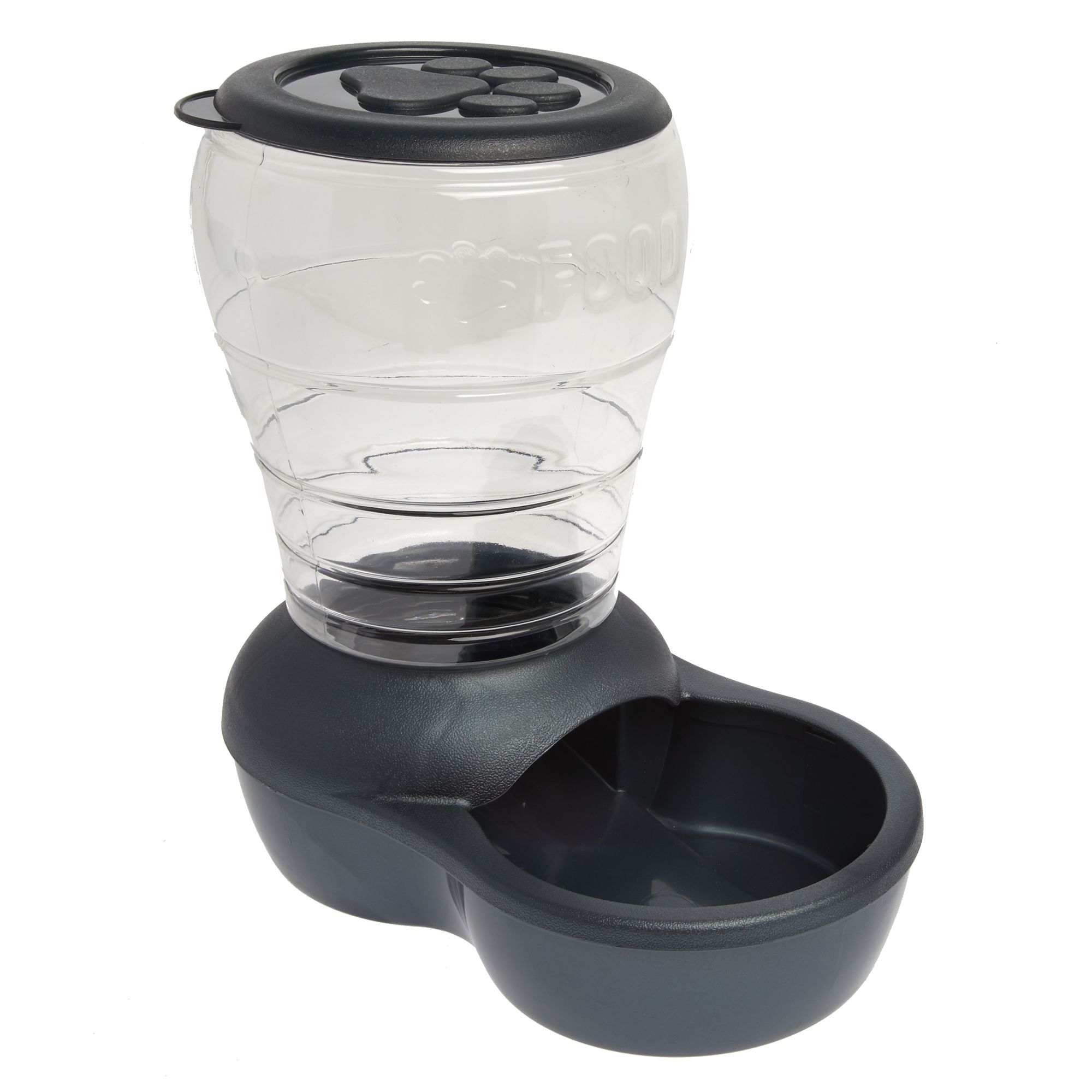 Is this a feeder or a waterer?  Title says feeder, description says waterer.
Thank you for your inquiry. Unfortunately, we do not have control over what online retailers choose to say for their product descriptions, that is solely up to the online retailer of that website. The picture displayed on this website is that of a feeder. However, kindly visit our website at www.petmate.com for more clear product descriptions of our feeders and other items for your pet. Sincerely, Petmate Consumer Services
Date published: 2019-03-26
size dimensions including wepth of water bowl. is size suitable for male great dane?
The width of the 2 pound feeder is only 5.5 inches across. This would not be a suitable width for your Great Danes head area. We suggest either the 10 pound which is 14 inches wide or the 18 pound which is 17.2 inches wide as better options.
Date published: 2018-05-04
how do you put water in this
You cannot put water in the "Feeder" system. You will need a unit that states "water". Then remove the bottle, fill it with water, then attach the base to the bottle then flip the whole unit over.
Date published: 2018-07-02
having a problem the food will not feed into the bowel after they have ate all the food from the bowel so as of now this is a waste of money cat feeder
Please contact manufacturer at 1-877-738-6283 for warranty information.
Date published: 2017-10-17
The title calls it a feeder, but in description it's called a waterer. I'm confused...which is it?
is this for water or food? I bought it and it had a picture of food but food doesn't come out unless shook.