Pacman Frog
Details
https://www.petsmart.com/reptile/live-reptiles/snakes-turtles-and-more/pacman-frog-4033179.html
Promotions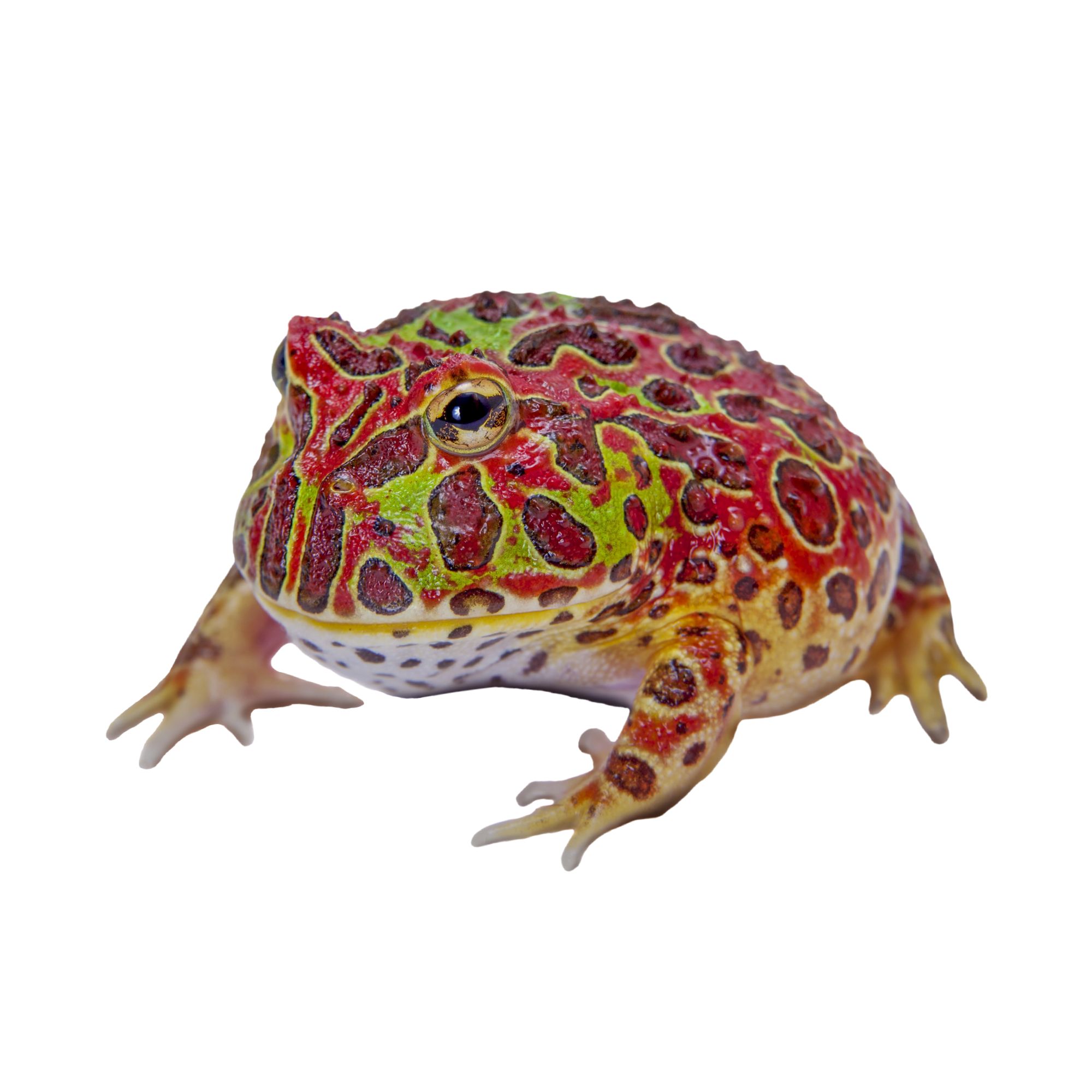 Variations
Please select a variation value to continue
Do packman frogs bite? Yes or No.
Per above answered questions, yes they bite, but gently.
Date published: 2018-08-27
What pet smart do they sell pacman frogs in around me
You can check on this website
Date published: 2018-08-22
need desert or tropical cage
Hello! The terrarium you'll need is a glass tank, 10-20 gallons. Although they are from a tropical region, so they'll need a high humidity of 60%-70%. They need Eco-Earth substrate to hold in the humidity, so not sand like in a desert biome. Hopefully this answers your question! :)
Date published: 2018-09-02
Can I use a hermit crab cage
They can live in a minimum of 10 gallon tank that is preferably glass for the humidity, but any material is fine as long as its 10 or more gallons. 
Date published: 2018-05-27
Do they need uvb
They need some type of heating source. This could be uvb but I recommend a heating mat.
Date published: 2018-08-08
Why are some reptiles and amphibians more expensive in Edmonton
People have different prices
Date published: 2018-04-03
Can you put a hold on the one in Evansville?
PetSmart does not hold any animals
Date published: 2018-08-22
How big do they get. How long do PacMan Frogs live. 
The females will get 6-7 inches, but the males are a few inches smaller. Pacman frogs live 8-10 years if kept healthy.
Date published: 2018-03-29