Top Fin® Awaken Half Moon Starter Kit
Details
https://www.petsmart.com/fish/starter-kits/top-fin-awaken-half-moon-starter-kit-5277167.html
Discounted Price

$79.99
Old Price

$99.99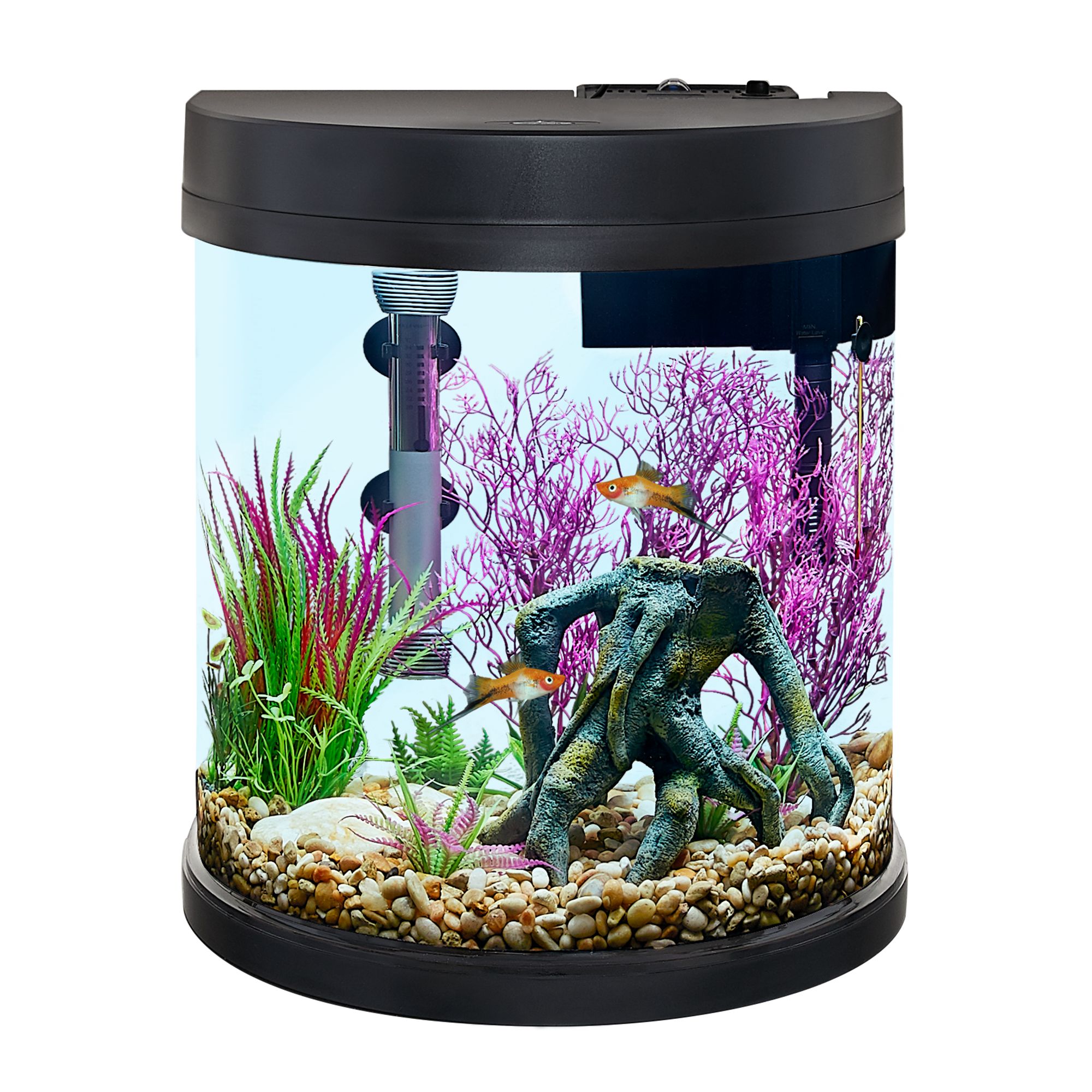 Was wondering if anyone had leakage problems with this tank seeing the bottom is flexible and plastic?
Mine is perfect with no leaks or drips anywhere.
Date published: 2019-01-20
How much space is needed behind the tank? Can tank sit flat against wall?
No, the filter is on the back along with wires. Maybe an inch and a half or two inches.
Date published: 2019-01-26
What's included in this starter kit?
10 gallon Tank, filter with media, cover with white and blue led lights with switch, net and a 50 watt adjustable heater. Includes instructions for included equipment too.
Date published: 2019-01-20
I was wondering if an angelfish could be kept in this aquarium seeing that it is 10 gallons, is that fine?
No! At least 29 gallons is required for an angelfish if not 35! Please do not buy this thinking an adult angelfish will fit it may as a baby for a few weeks but not much more time after that. That is what I consider animal cruelty
Date published: 2019-02-18
How heavy is the tank when filled with water?
Figure 10 pounds for every gallon of water, so 100 pounds. You also need about 15 lbs of gravel for a tank this size, and then the weight of whatever decor you use.
Date published: 2019-01-16
Is there a specific stand for this aquarium?
where does the light plug into? It looks like a round computer type cord, but no where to plug it into
Can the led lamps be replaced if they burn out or do you need to buy a new aquarium?