K9 Advantix® II Over 55 lbs Dog Flea & Tick Treatment
Details
https://www.petsmart.com/dog/flea-and-tick/spot-ons/k9-advantix-ii-over-55-lbs-dog-flea-and-tick-treatment-5214336.html
Discounted Price

$27.99
Old Price

$39.99
Promotions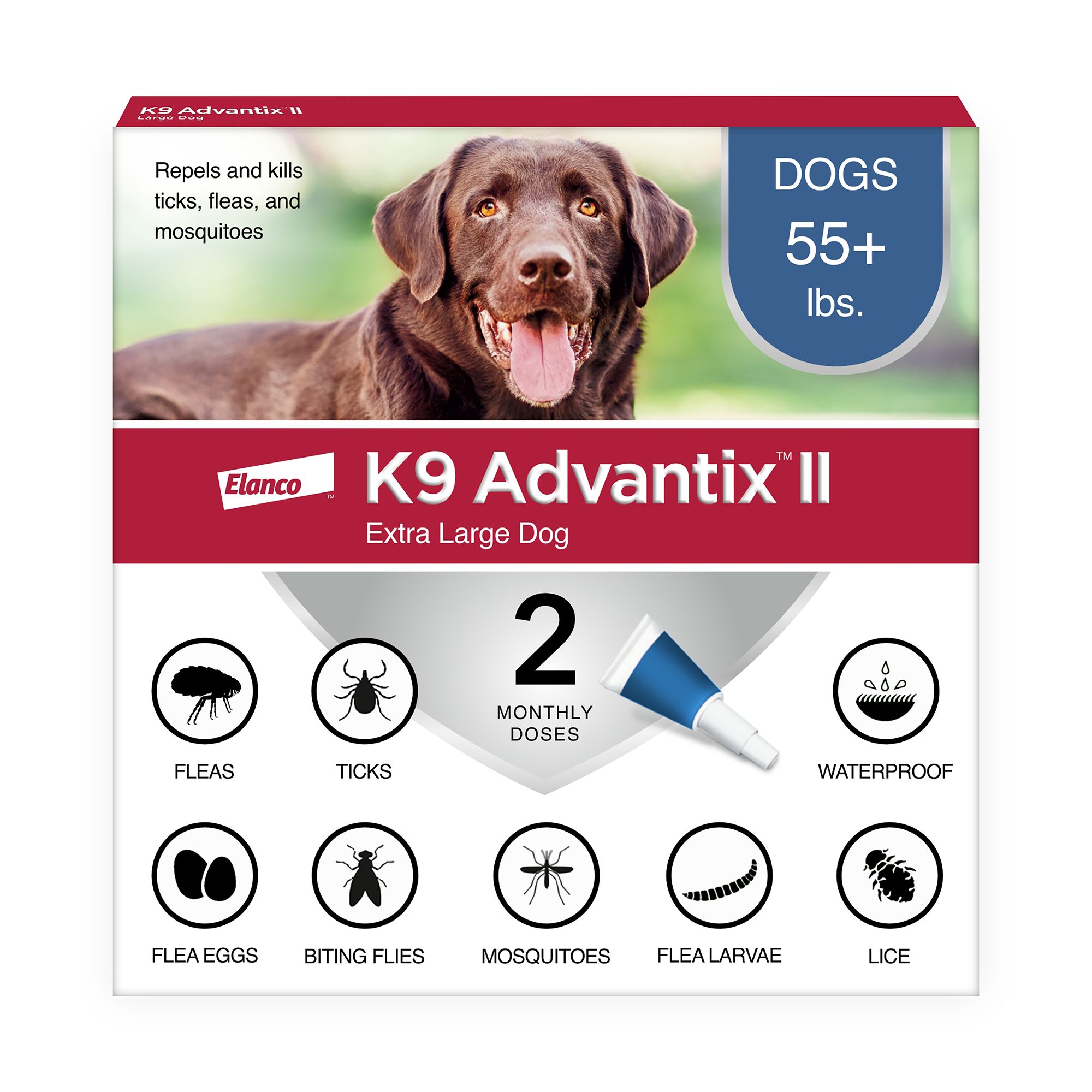 does it kill lice and can it be used with Revolution
This medication is the only one you will need for your dog but you NEVER EVER want to give your dog/pet multiple product flea/tick treatments together whether topical or oral or 2 of the same. It can cause seizures, heart attack, skin issues and tons more.
Date published: 2018-08-05
I bought k9 advantix 11 for extra large dog -2-pack - your ad said $ 20.19 I paid $ 42.99 how come??
I had to show them the website the first time(price) after that they did it themselves.
Date published: 2017-09-04
Will this irritate the dog's skin if they are having a reaction already two fleas and have sores
do you have K9 Advantix II in Large Size Dogs
I was looking at options for large dogs other than the typical topical flea meds. available. 
I need 2 packs of 2 treatment 55lbs & 25lbs, any price break??
How come I'm not able to order advantixII package of 6