FRONTLINE® Plus Cat Flea & Tick Treatment
Details
https://www.petsmart.com/cat/flea-and-tick/spot-on/frontline-plus-cat-flea-and-tick-treatment-5152708.html
Promotions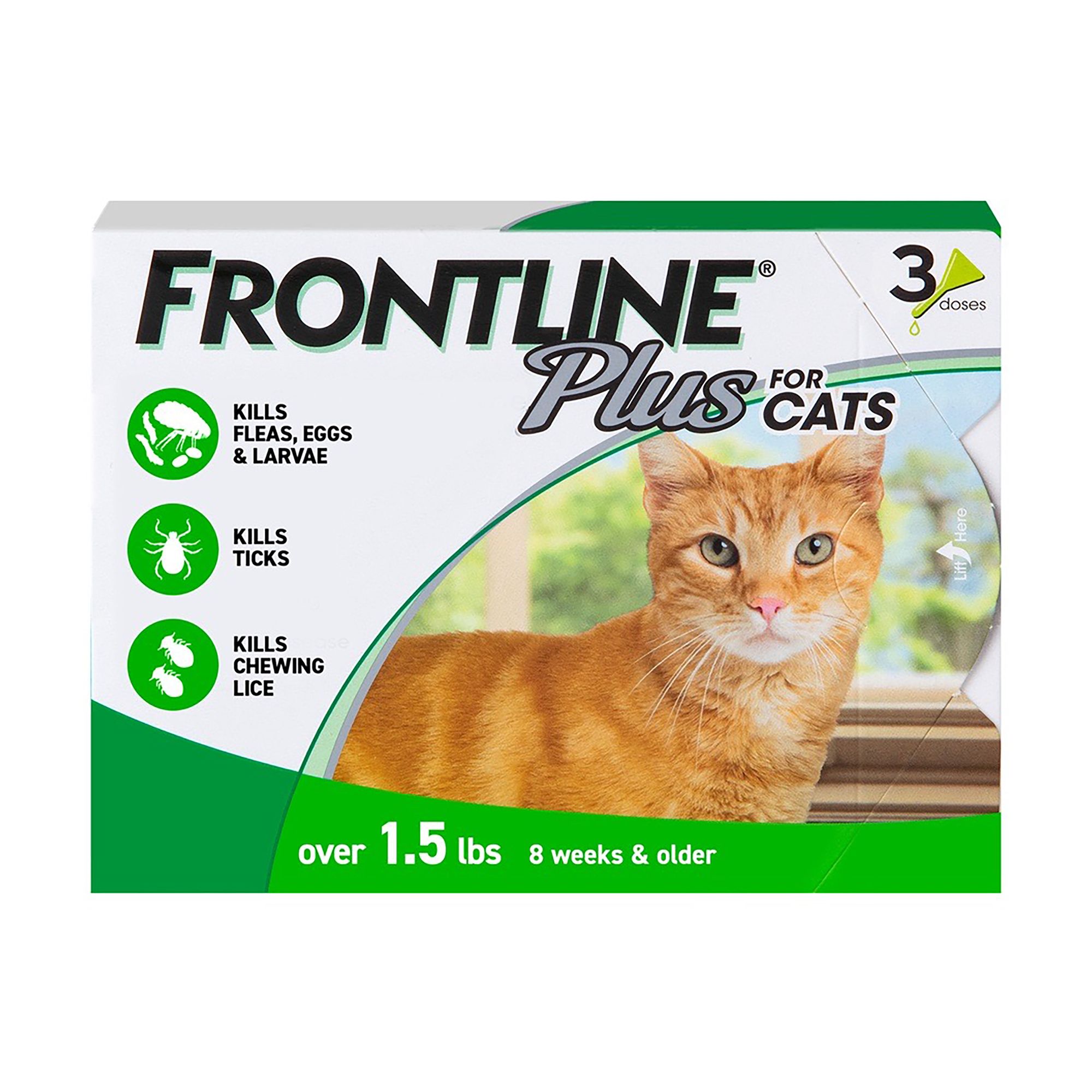 Does it contain fiprinil?
Yes. 9.8%
Date published: 2018-11-11
Will this work on fur mites. I have 2 cats, one about 8 pounds and the other around 17 lbs (brother).  Also does this work for bedbugs?
If its Cheyletiella mites, then yes. Flea medication is supposed to work fine on those mites. It's a really, really, good idea to make sure that you use an IGR, which Frontline Plus has in it. Spray the house every 2 weeks with IGR, etc, too, and take something yourself. These mites certainly do survive on people. It'll take at least 70 days (two life cycles) to notice a big difference. This medicine may taste bad to bedbugs, but I don't know. (**Double-check that you don't get a counterfeit product. One of the workers at Frontline was just indicted and will be serving 10 years and have a fine for putting things like oil and water into the tubes for the last three (3) years. Google: How to Spot a Fake Frontline Product.)
Date published: 2019-01-20
How long does it tasske to rid my cat of the fleas after i purchase frontline?
fast, this is the best product on market
Date published: 2018-12-10
i have six cats varying hair lengths...i paid four hundred+ dollars for soresto collars and that was a discount through my vet....but it did no good it worked for two weeks help i need cheap but good collars for my babies,.....help
Can I get discount on Front Line if I buy larger quantity???
Do I need prescription for this? If yes can I take the script to a local store?
My cats are 1year or older, can I use this for my cats? States it's for cats and kittens.
How much is shipping cost