Advantage® Flea & Tick Cat Spray
Details
https://www.petsmart.com/cat/flea-and-tick/flea-and-tick-pet-sprays/advantage-flea-and-tick-cat-spray-5214385.html
Promotions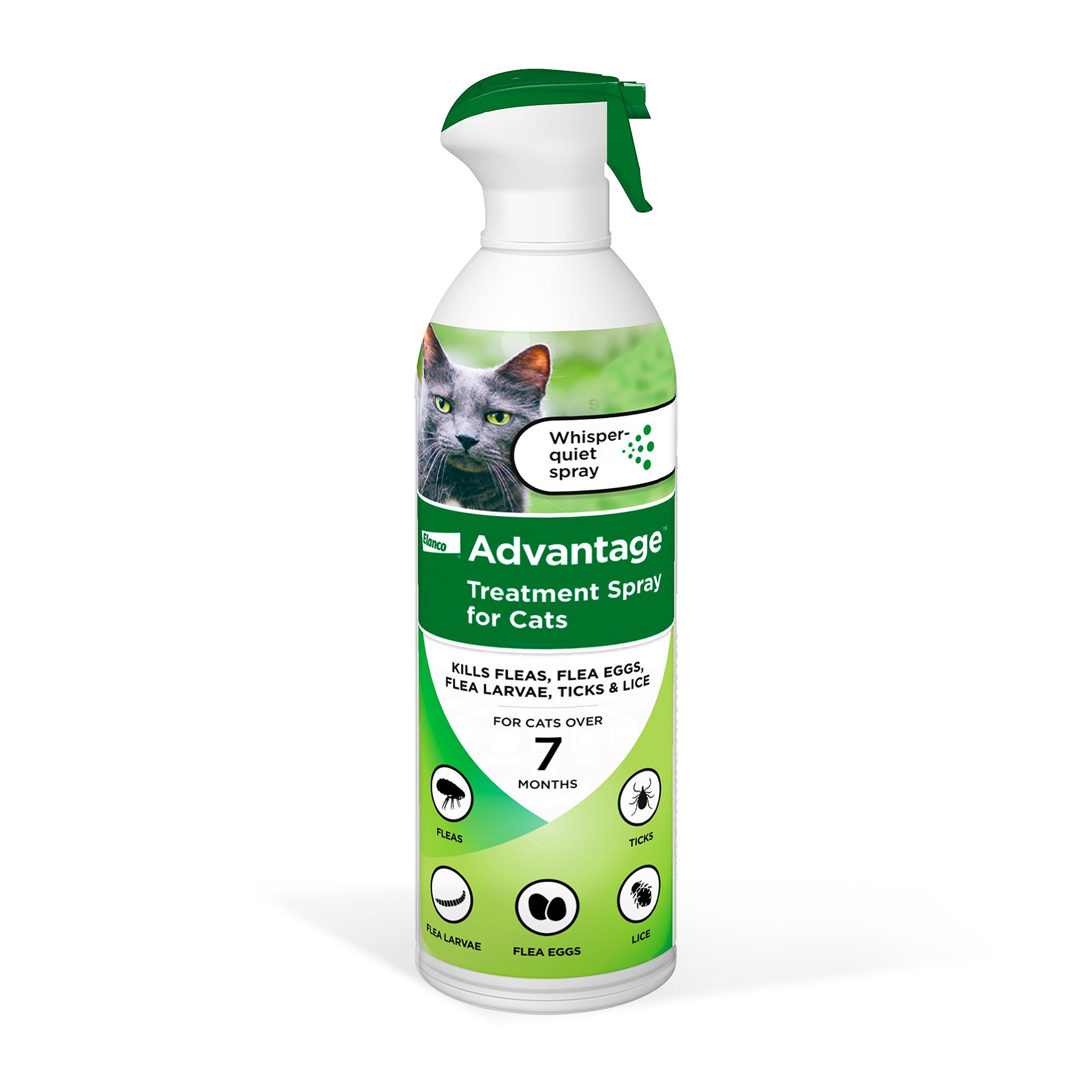 Keep Shopping
Pet Parents Also Bought
Can I use the flea and tick spray if they're also taking the pill for fleas
I treat our Cats with the Advantage Flea Treatment vials, though from past experience I would say yes in part to your question. You would want to use the spray first to kill any fleas that may be on your cat(s). Make sure you read the instructions, however it's generally pretty easy other than your cat moving around (and make sure to WASH your hands very well when you are done with a good dish soap (I would recommend a dish soap) like Dawn or Ajax. Some of it should go without saying but avoid the face and mouth and genital areas. Use the flea spray first and then a month later start using the pills. I would not use both at the same time though so a big no to that one.
Date published: 2017-10-29
Is this safe to use on a gerbil or hamster? I would like my pet to be able to go outside but I don't want it to end up with fleas and ticks.
Definitely not. Way too strong for a small animal. I reccomend putting your hamster in a ball if youre taking it outside (not to mention it run away if not!)
Date published: 2017-10-23
How long does it take to work? This is the first time in my life having this problem. Should i get rid of my cat?
Can I use this spray on my rabbits and will it also take care of "walking dandruff" mites???
My cat is 16 years old can she tolerate the strength of product? Will she get sick by linking this poduct?