KAYTEE® CritterTail Starter Habitat
Details
https://www.petsmart.com/small-pet/starter-kits/kaytee-crittertail-starter-habitat-5123684.html
Promotions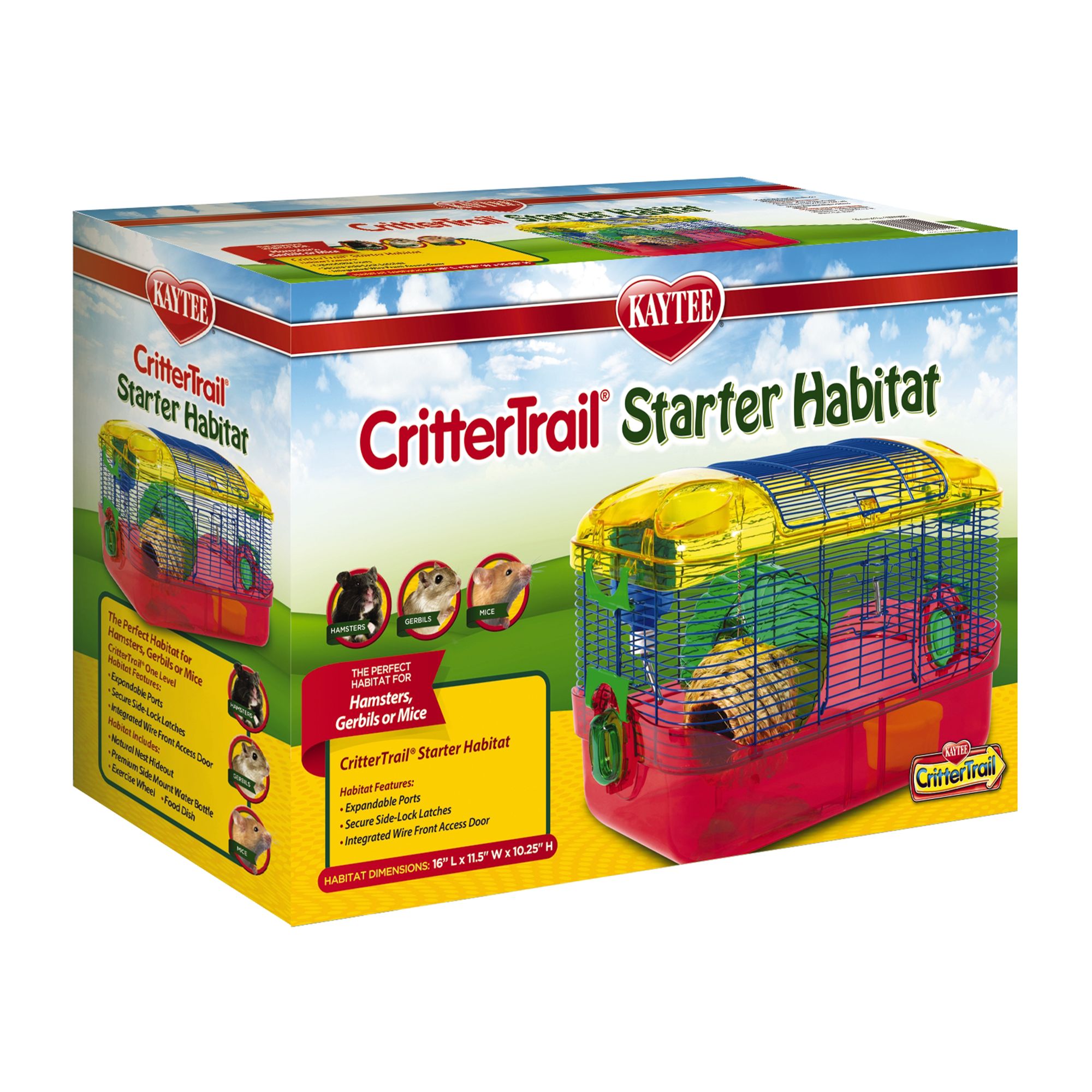 I am thinking of getting a gerbil, would this cage work for them?
Yes. This would be a good starter habitat. The cool thing about the CritterTrail habitats is that you can connect them to other CritterTrail habitats by adding tubes. Thus making the habitat for your gerbil as big as your imagination!
Date published: 2018-03-20
what are the actual dimensions of this cage? I bought a similar looking cage that came in a 6" wide box so I think the product dimensions may be for the packaging instead of the assembled product.
The dimensions are 16" X 11.5" X 10.25"
Date published: 2017-11-24
Would this cage work for a chinchilla?
No, it would be extremely small. I'd suggest a guinea pig, preferably a rabbit cage for a chinchilla.
Date published: 2018-04-14