All Living Things® Guinea Pig Scatterless Litter Pan
Details
https://www.petsmart.com/small-pet/litter-and-bedding/litter-pans/all-living-things--guinea-pig-scatterless-litter-pan-5262602.html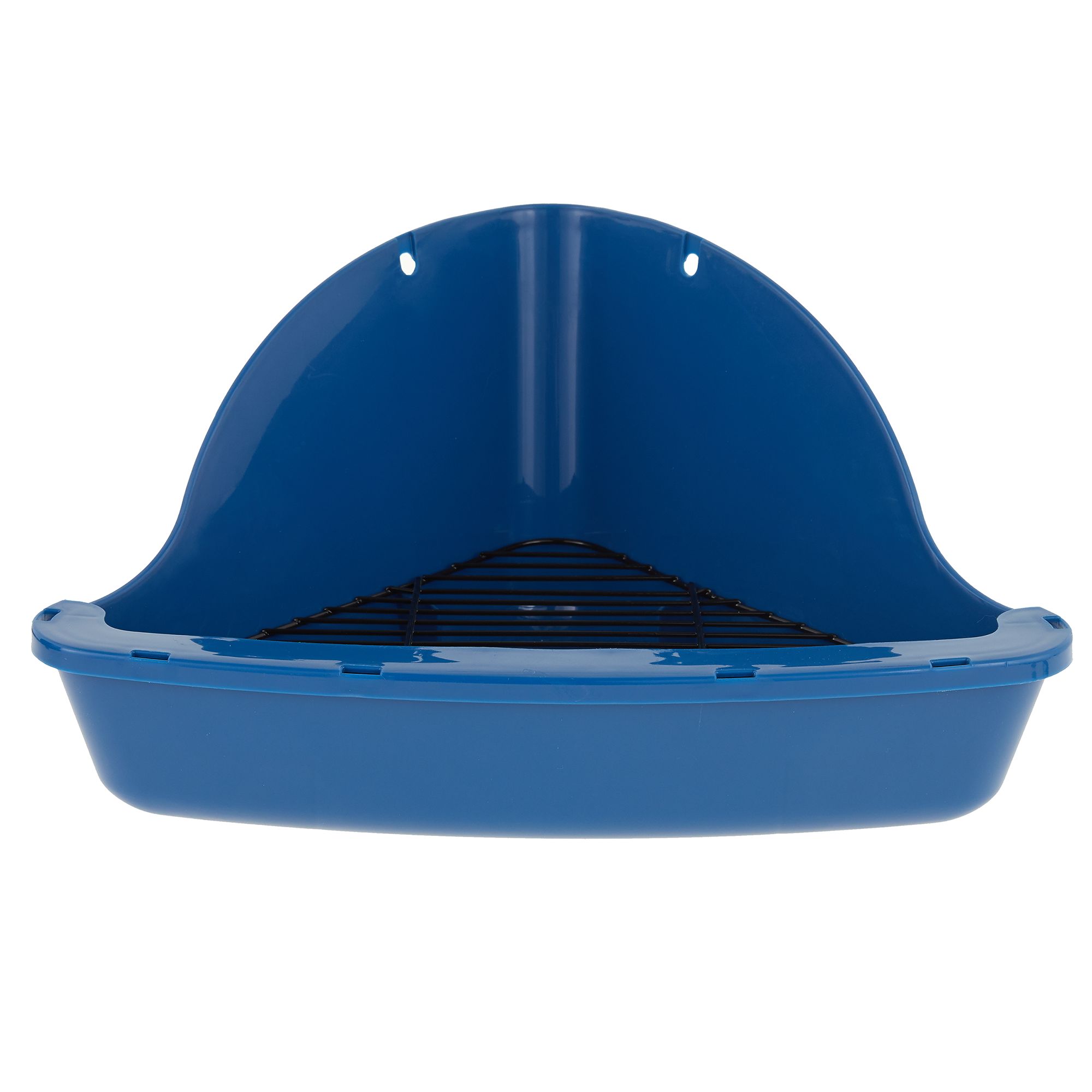 Above description (and attached label) says "carabiner clip helps secure pan to cage". In store, none of them had a carabiner clip attached.  Sales gal said she had never seen one on them.  Why does it specify the clip, if not supplied??
Description causes confusion. I also tried to find one with a carbine thinking they were all stolen. Believe the manufacturer "suggested" using a carabiner as a way to secure the tray. The words "carabiner NOT included" should have followed their statement to avoid confusion.
Date published: 2018-04-12
This seems seems pretty big. Am I able to use this for rabbits?
 Nope. Our rabbit flipped the grid out the evening my wife bought it. 
Date published: 2018-03-06
Could I use this for 2 rats? my rats like to dump the bedding out and dump the litter box so im looking for a litter box with a tray in it
YES!! IT WOULD BE PERFECT!!!
Date published: 2018-03-05