carefresh® Custom Guinea Pig & Rabbit Natural Bedding
Details
https://www.petsmart.com/small-pet/litter-and-bedding/litter-and-bedding/carefresh-custom-guinea-pig-and-rabbit-natural-bedding-5219587.html
Promotions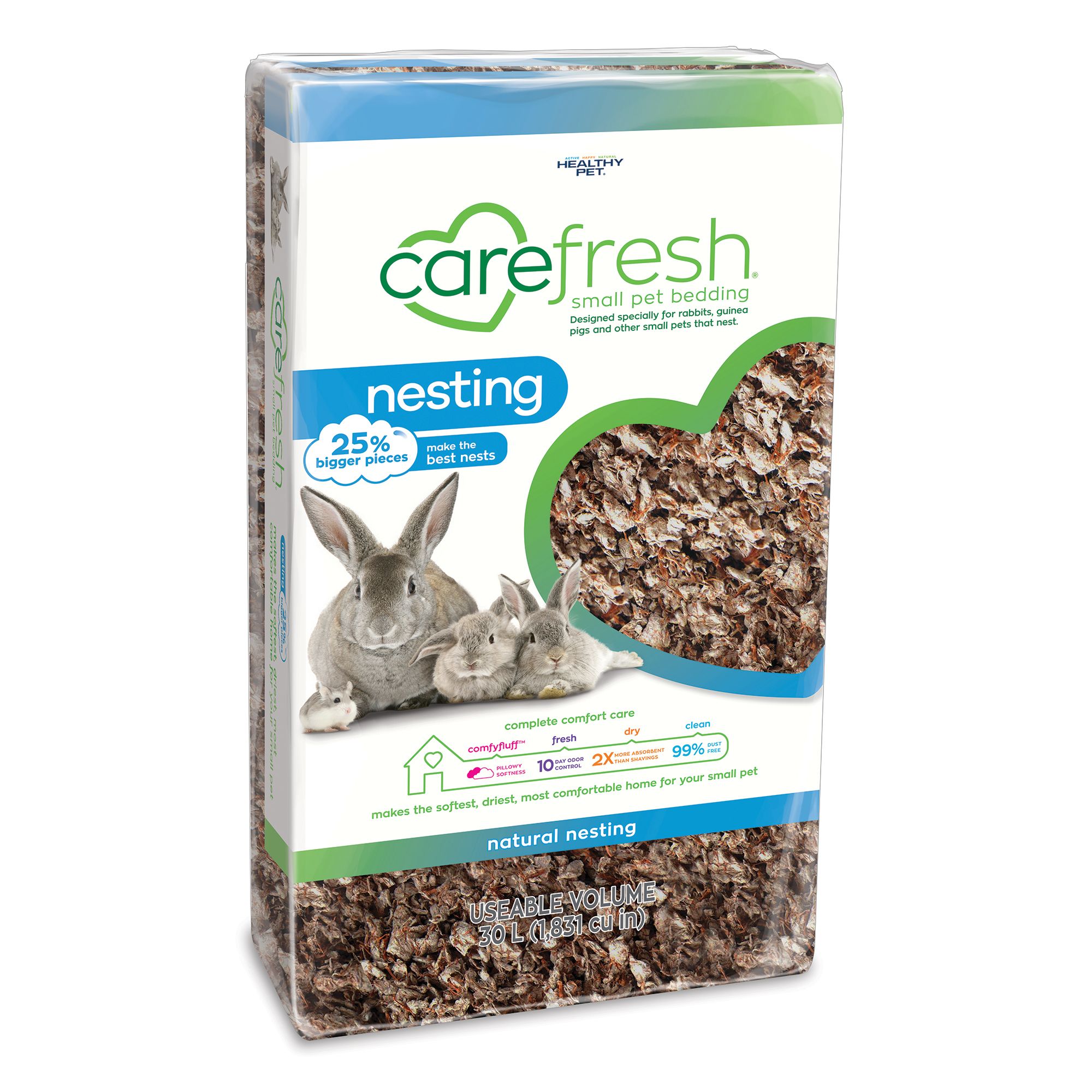 I see that there are both the 12.5 L and a 30 L option for this bedding. Is there truly a size difference? The website isn't very consistent with sizes for bedding, so I'm wary of buying the 30 L and having a 12.5 L being sent to me.
Those are actually both the same size. The 12.5L is the size of the bag as the compressed volume. Once you open the bag and "fluff" the bedding, it will expand to 30L.
Date published: 2018-03-06
I accidently ordered this thinking it was for all small pets as I have a hamster. When I opened and received it, I realized it stated that its for Guinea pigs and rabbits. My question mainly is, is this safe for smaller pets such as a hamster?
Yes, it is completely safe for smaller pets too. The only difference is that it has slightly larger pieces of bedding for easier nesting for guinea pigs and rabbits while the Custom bedding for hamsters has smaller pieces for easier burrowing.
Date published: 2018-05-28