All Living Things® Exercise Small Animal Playpen
Details
https://www.petsmart.com/small-pet/cages-habitats-and-hutches/play-pens/all-living-things-exercise-small-animal-playpen-5200168.html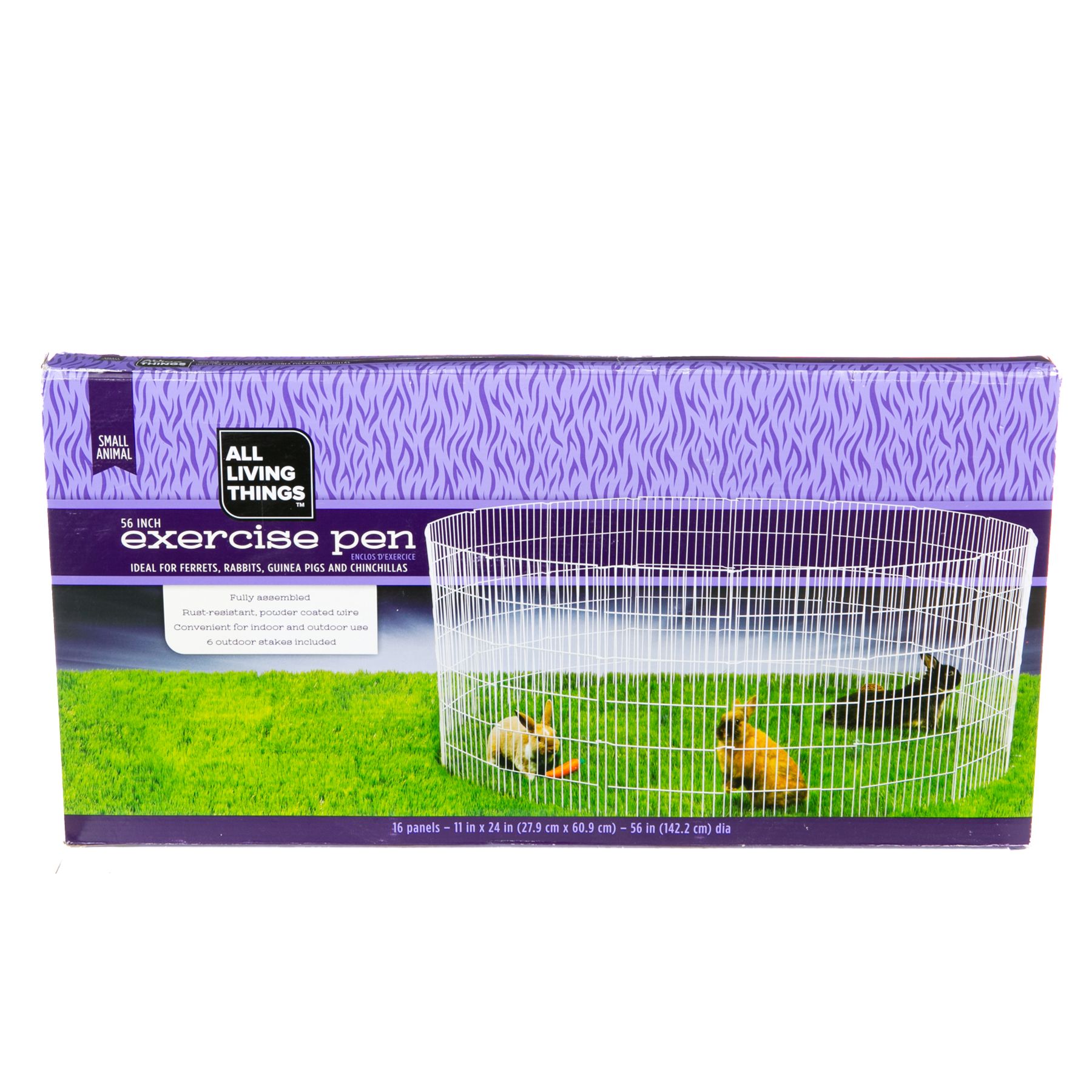 This item is not available for in-store pickup. Check store availability.
If you buy two of these can you connect them?
How wide is the bar spacing? I have 12 rats and I don't want any escaping or squeezing through.
How far is the spacing between the bars? I have three rats and I'm worries that they might be able to squeeze between the bars and escape. Thanks in advance!