TRIXIE Pet Products Outdoor Run Rabbit Hutch
Details
https://www.petsmart.com/small-pet/cages-habitats-and-hutches/hutches/trixie-pet-products-outdoor-run-rabbit-hutch-5210376.html
Promotions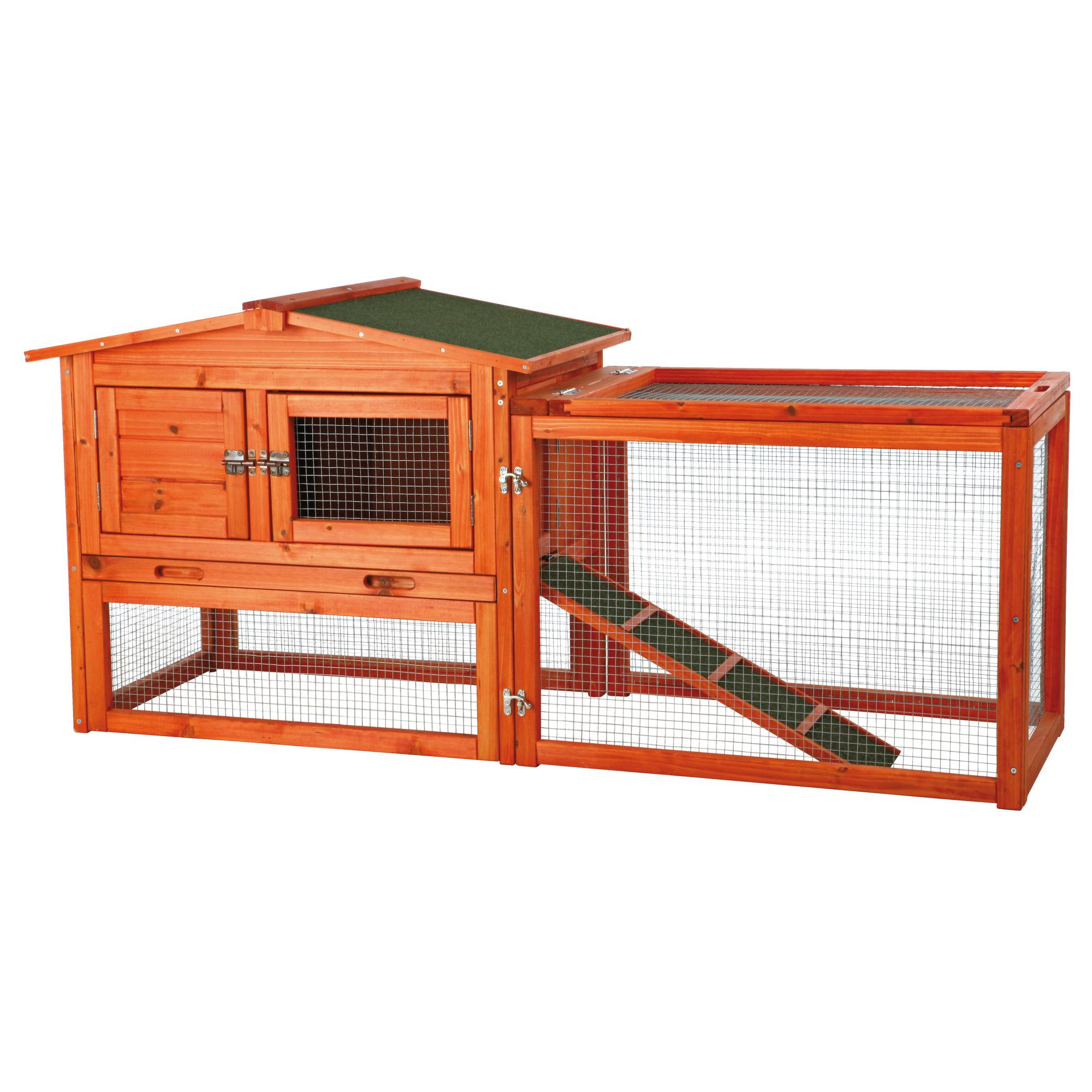 Do u ship free in NSW, postcode is 2583 ? 
No
Date published: 2018-09-30
Can i buy a replacement tray anywhere
Hello Rabbit99: Absolutely. Please email replacements@trixiepet.com and they will be more than happy to help you with any part you may need. Thank you.
Date published: 2018-08-23
I am looking into buying multiple Guinea Pigs. How many can this have in it? Thanks. 
i would say three to four
Date published: 2018-11-04
Would this be fine for a hamster 
Hello Spoiled hamster: Thank you for your question: This small animal hutch can be used for a variety of smaller breed pets. The inside dimensions of the hutch are: 28x13x17 and the inside dimensions of the run are: 29x22x19. Depending on how much room and how large your pet will get would decide if you think this would accommodate your fur baby or not. I hope this helps! Thank you again for your question.
Date published: 2018-06-28
dimensions?
Hi Eddie, thank you for reaching out. The dimensions for the outdoor rabbit hutch and run are 61" L x 20.75" W x 27.5" H in. Some other dimensions are: Hutch 30 x 21 x 28; run 31 x 21 x 23; mesh door 13 x 9; wood door 10 x 9; run opening 27 x 19. If you have additional questions, please reach out to our customer service team at 888-600-1443 or info@trixiepet.com. Thank you - TRIXIE Pet
Date published: 2018-06-08