TRIXIE 2-Story Rabbit Hutch
Details
https://www.petsmart.com/small-pet/cages-habitats-and-hutches/hutches/trixie-2-story-rabbit-hutch-5210463.html
Discounted Price

$299.99
Old Price

$324.99
Promotions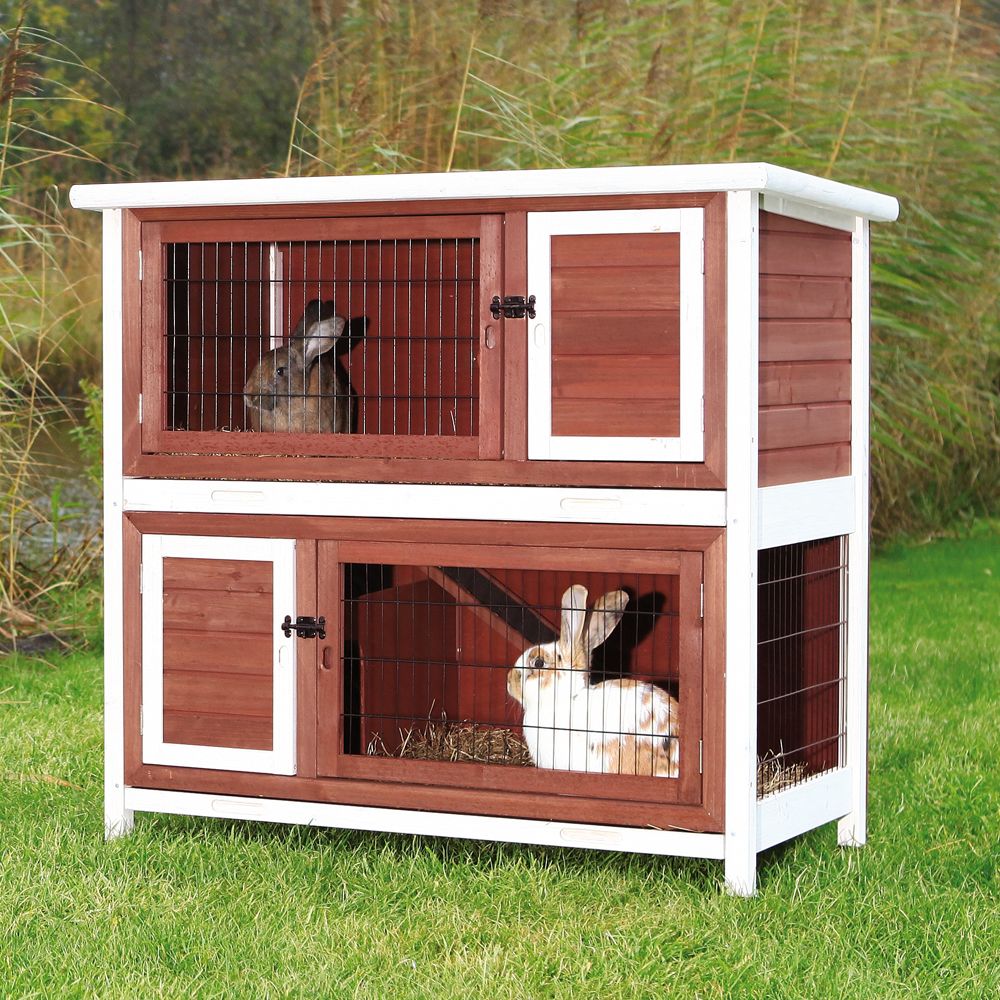 Is the inside wood treated / water resistant? Trying to find a hutch where my male rabbit's urine doesn't soak in to the hutch making it impossible to clean!
Hello MM1001: The outside of the hutch has a weather treated finish on it; however, the inside does not. Thank you for your question.
Date published: 2019-03-26
I heard that pine wood isn't safe for rabbits. Should I be worried about the hutch being made from pine?
Heloo AshleyAndTheBunz: We have sold all our hutches and coops with the pine wood for some time and have had no issues with it up to this point. We also meet all Lacy Act Import for the US Customs requirements for all wood items as well as the California Prop 65 and Carb requirement which is the toughest in the US for emissions and safety for MDF and wood sealer usage. I hope this helps answer your question. Thank you!
Date published: 2019-01-30
I have 3 medium rabbits would this be large enough
PatriciaRuiz - Thank you for your inquiry. If your rabbits are use to getting along, this rabbit hutch will be just good for them.
Date published: 2018-11-12
What are the floors made of, does the waste fall through floor into trays?
The floors of our Rabbit Hutch are 2 pull-out plastic tubs for fast and easy cleaning.
Date published: 2019-02-19