Midwest Ferret Nation Single Unit Ferret Cage
Details
https://www.petsmart.com/small-pet/cages-habitats-and-hutches/cages/midwest-ferret-nation-single-unit-ferret-cage-5170720.html
Promotions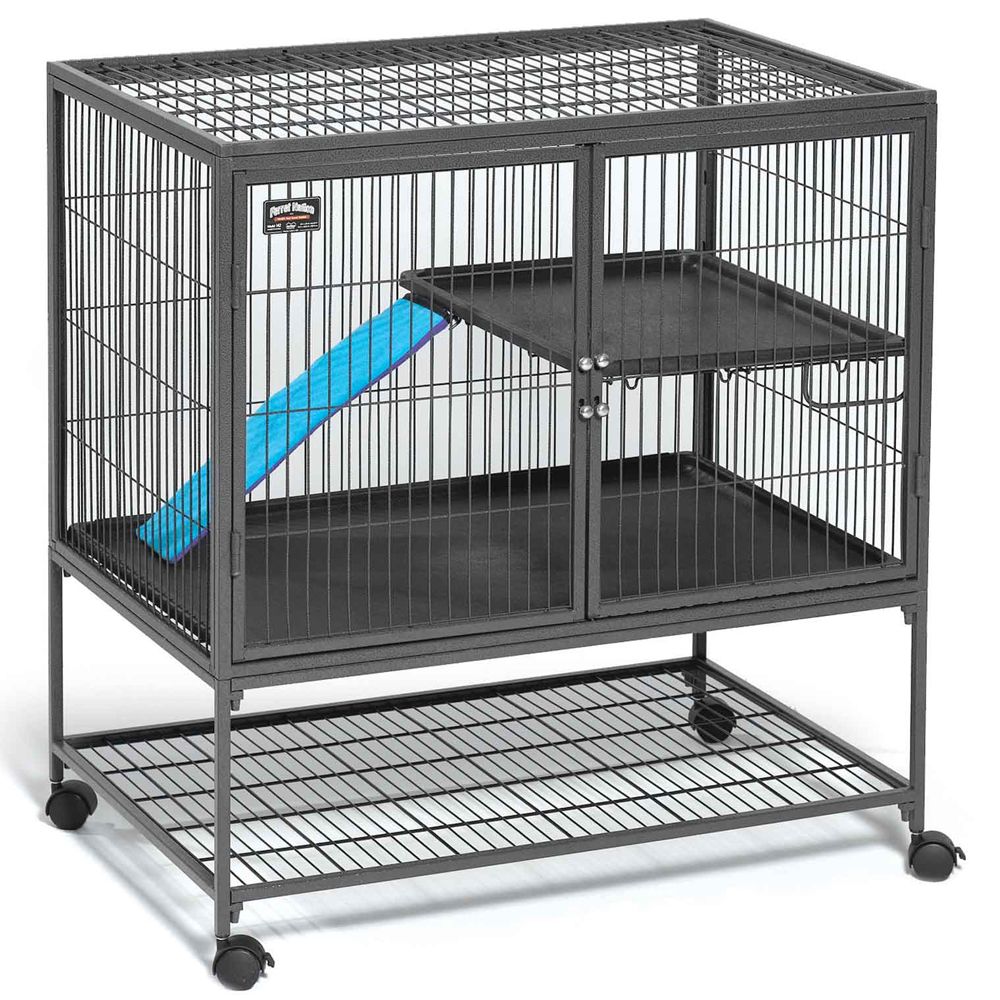 How many Ferrets could comfortably live in this cage?
I think one could fit comfortably if u plan on adding more others I'd get the double version. Im getting one and I plan on getting the single.
Date published: 2018-11-22
Would this cage work for a pair of guinea pigs?
No it's too small for a pair. You could buy 2-3 of these and combine them to make an appropriate cage. 
Date published: 2018-08-21
Do you need to use the wheels with this or can it be lowered to place on a dresser or table? 
reading responses from other reviews on other sites (I am comparing prices), you can remove the wheels, but you cannot remove the storage space underneath.
Date published: 2018-08-21
If I got the other half too, would this work for a dwarf-sized rabbit? Could she get up the ramps?
could i use this for 2 rats?
Could i keep two guinea pigs in this cage
This has the perfect amount of space for a hamster, if I add some plexi-glass to the sides so the hamster can't escape would that be good enough?