Midwest Ferret Nation Ferret Cage Add-On
Details
https://www.petsmart.com/small-pet/cages-habitats-and-hutches/cages/midwest-ferret-nation-ferret-cage-add-on-5170719.html
Promotions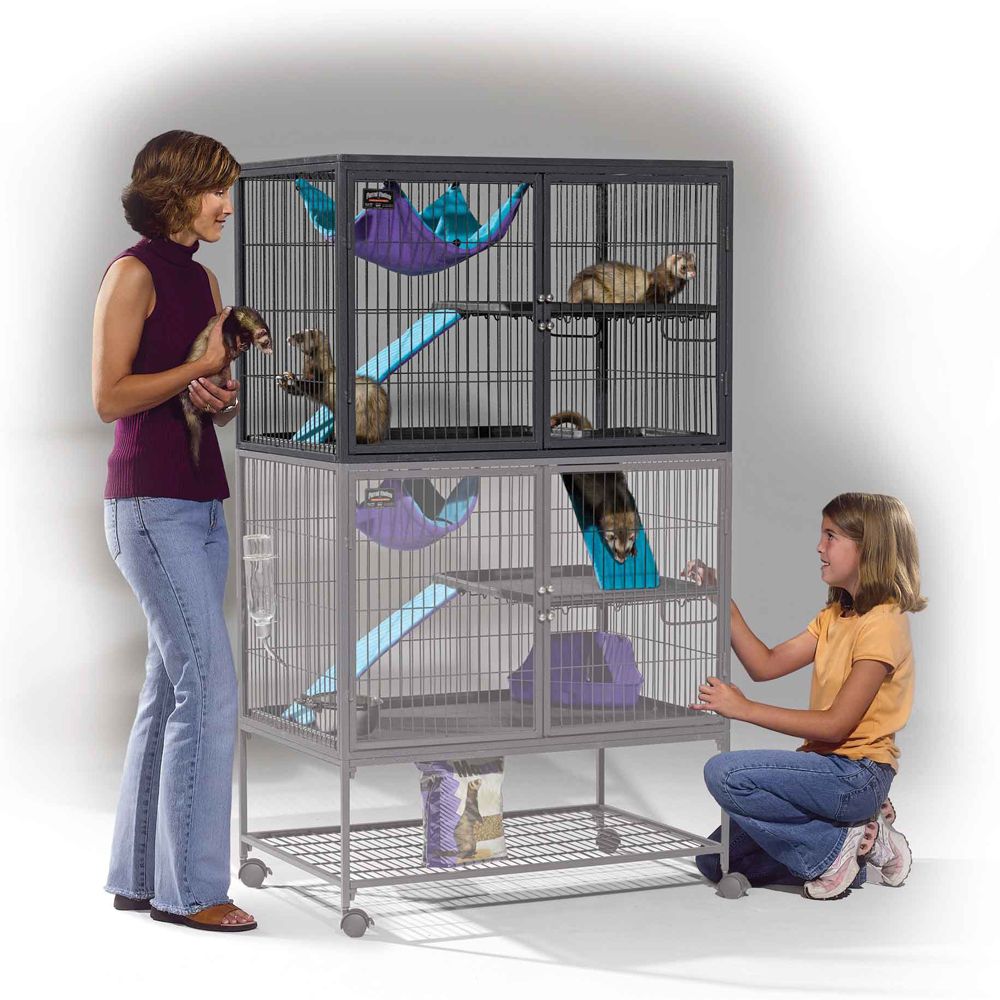 If you order this as it saying quantity 1 does that mean that you get the upper and lower cage, or just one cage?
It's strictly the add-on. I have the regular cage what you should recieve is the tray for the bottom, the shelf, 3 sides, 2 doors and the accessories to put it together. You are supposed to remove the roof of the existing cage and put that on top of the add-on. You can't use what is listed above as use alone cage.
Date published: 2018-04-19
HELP! I'm missing the pair of Cage Doors for my Add on piece.. Am I able to just order the doors for the top add on cage piece? That's all I need.
you need to call the manufacturer
Date published: 2018-03-28
This a completely cage o just part
it the highlighted top cage with no accessories or stand. just the top square cage
Date published: 2018-02-22
Does the cage come with the hammocks?
no
Date published: 2018-04-15
Do you get what is shown in the picture? What does it mean add on?
its just the highlighted top cage. not the bottom level or rolling stand.
Date published: 2018-02-03
Do you get both cages show in picture? What all do you get?
Is this appropriate for guinea pigs?  Can you close off the mid piece and make it 2 separate units??