All Living Things® Duel Level Ramp Habitat Small Pet
Details
https://www.petsmart.com/small-pet/cages-habitats-and-hutches/cages/all-living-things-duel-level-ramp-habitat-small-pet-5247048.html
Promotions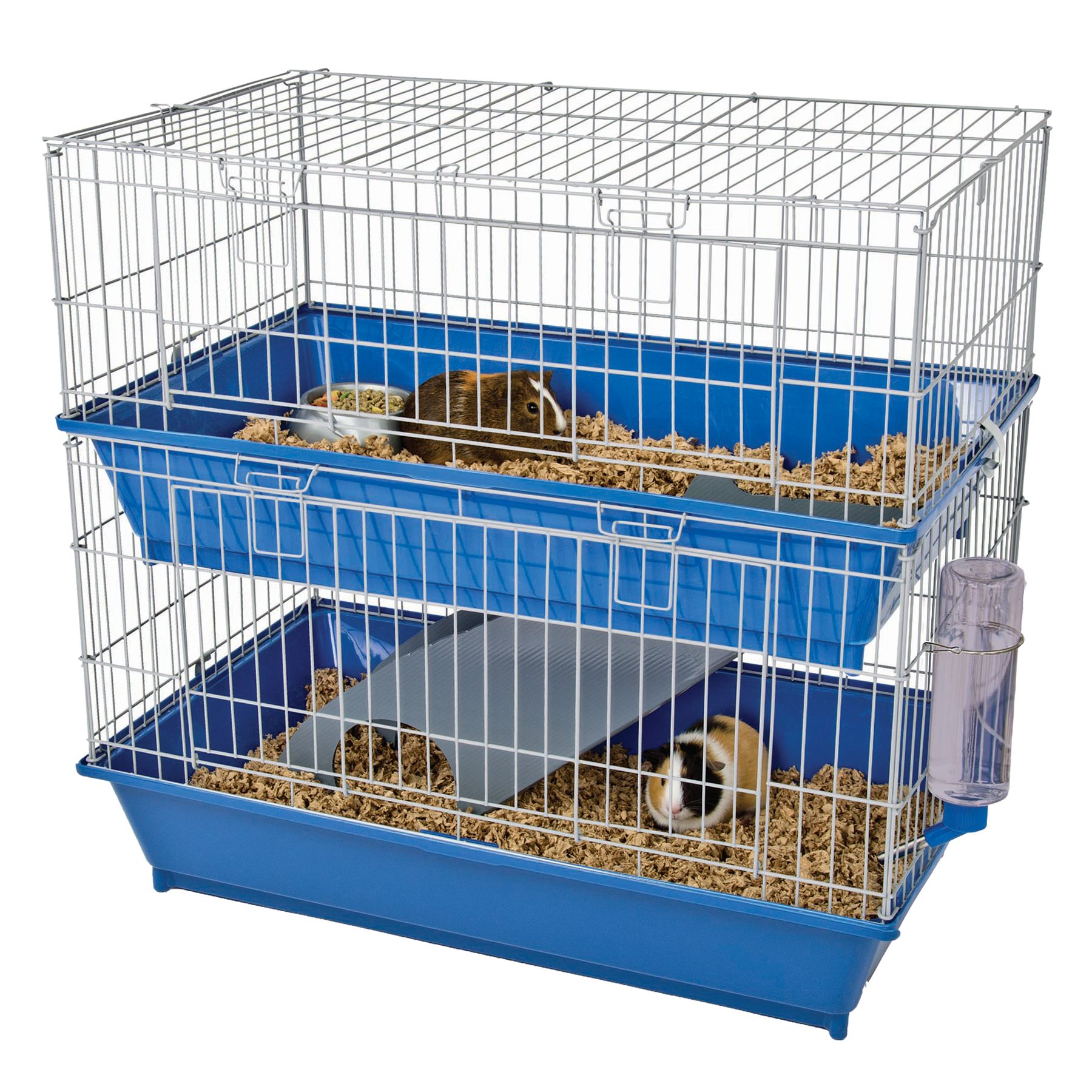 Is the cage big enough for a dwarf rabbit?
No rabbits need a bigger space than this cage, look up some videos on youtube of good cages for dwarf rabbits and you'll find an idea of how big of cages they need! Also If you buy this cage your rabbit will most likely get stuck in the tube. This cage is meant for hamsters
Date published: 2018-07-07
Are the two cages connected? I have two guinea pigs and they are growing and they are pretty big and I like the ferret cages that have 4 floors and ramps so will they be able to go up and down the ramps or not?
I have my two in a ferret and they do go up levels, but too messy since they leave waste on the shelf that falls out and ends up on my wall. That is why I am looking at this with deep trays.
Date published: 2018-07-25
Where do I order a replacement ramp?
Replacement parts can be had at https://www.critter-cages.com - you can search for All Living Things as a company.
Date published: 2018-06-27
When will this cage be available in Benton Harbor Store
Where can I get the assembly directions for this cage? I need to disassemble, move, and reassemble it, and I accidentally threw the instructions away.  Please let me know where I can get the directions - I could not find them online myself. Thanks!
Can you block the access hole to the ramp
Is there a way to buy replacement ramps?
is this cage suitable for a dwarf hamster?