Zoo Med™ Eco Carpet Reptile Terrarium Carpet
Details
https://www.petsmart.com/reptile/substrate-and-bedding/zoo-medandtrade-eco-carpet-reptile-terrarium-carpet-5147502.html
Promotions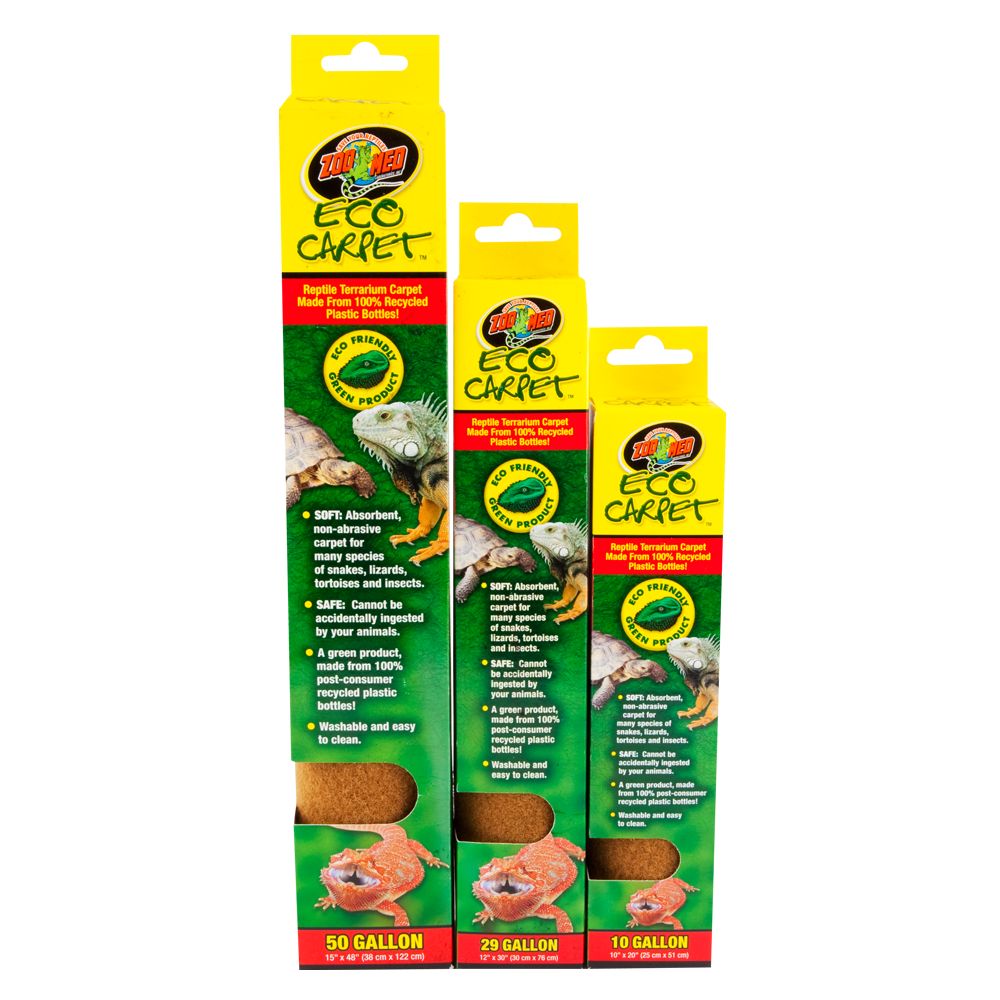 How big is it? What would be the appropriate size for a 10 gallon tank?
Well, each box states which tank size it fits. After that, if you need less, you're looking at simply needing to snip some of it off. This particular brand states which immediate sized terrarium it's meant to fit. A 10g would be the first/cheapest listed one. the 10'L by 20'W.
Date published: 2018-01-28
Can you use a heat rock on the eco carpet. Is it safe do not want to set house on fire.
Is this carpet material a bit like indoor outdoor carpet that you can purchase for your own use?