Juvenile Fancy Balll Python
Details
https://www.petsmart.com/reptile/live-reptiles/snakes-turtles-and-more/juvenile-fancy-balll-python-5230037.html
Promotions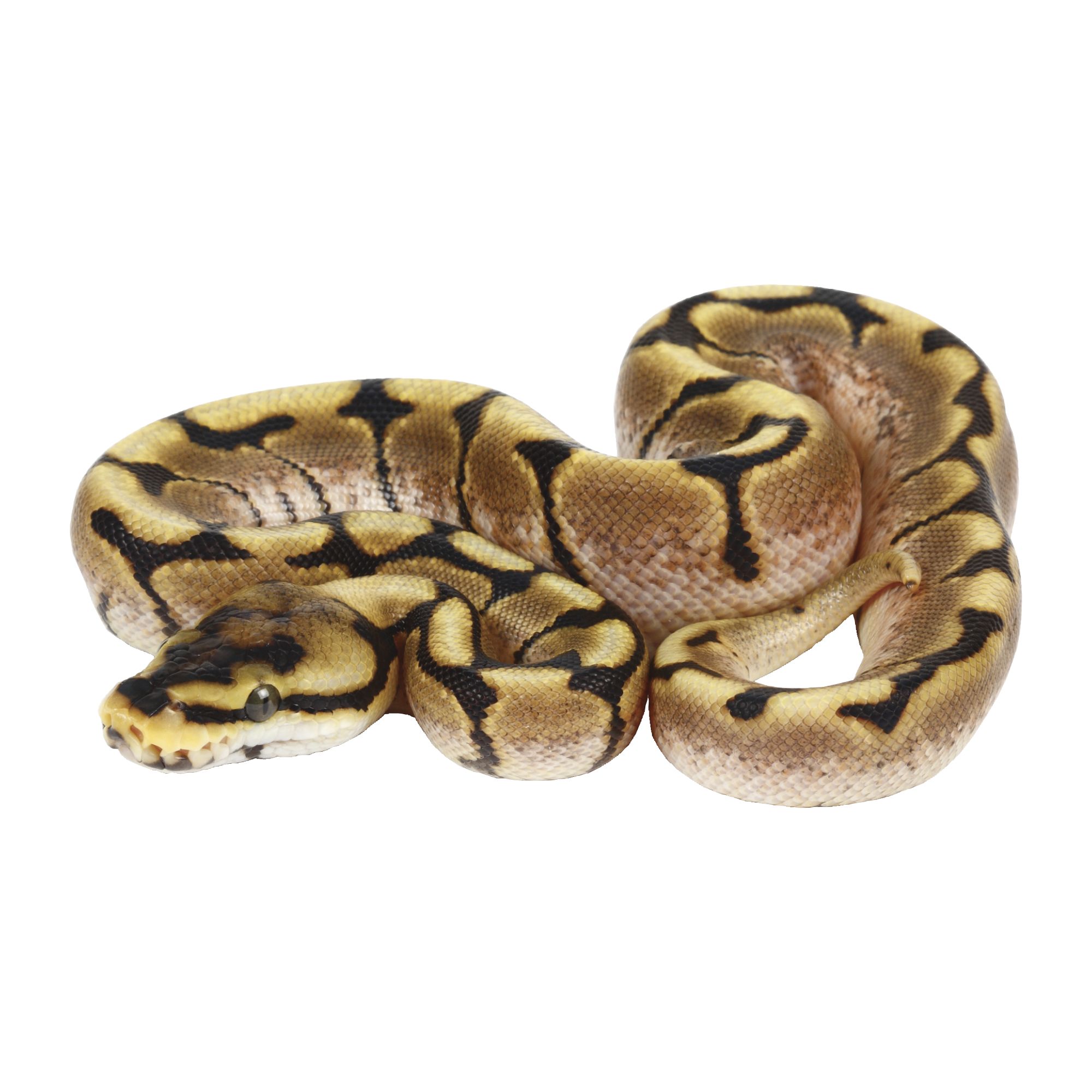 Variations
Please select a variation value to continue
What size tank would be suitable for this snake to live from baby to full grown? 
Ok listen here it just depends on the snakes personality if it starts to get cage aggression start to feed it outside it's tank so it won't associate your hand has food and be sure to take it out when it's ready so it will know that it's cage being open isn't just food
Date published: 2019-02-27
How do I feed my fancy ball python I just got her a week ago the lady told me to feed her frozen thawed mice on Friday nights but she has not ate her food help pls....
This question can't be answered from the information you gave. What are your temperatures and humidity like? Tub or tank? When did you get him? Are your sides blacked out? Does he have hides? Scenting a mouse with bedding isn't necessary, it's already a mouse. You only scent for mouse to rat or vice versa. The answer to my questions can get you a better response. 
Date published: 2019-01-24
Does it bite
It certainly can, but it is unlikely. Most bites are accidents (snake misses its food and accidentally bites hand, etc.) but if it does bite outside of feeding time, it is not out of aggression, but rather fear/defensiveness.
Date published: 2019-01-06
 What type of cage do I need for it how many gallons does it have to be 
For a baby no more than 25 gallons. When they grow a good rule of thumb is the length plus the width needs to equal their length. The live in termite mounds in the wild so to much space stresses them out. 
Date published: 2019-02-20
Is it defanged? Does it still have its vemom glands?
Ball pythons are not venomous. Only venomous snakes have venom glands and fangs. These snakes actually have several hook shaped teeth. 
Date published: 2019-01-01
Do these snakes bite
All snakes are going to bite at some point. The only reasons if your ball python were to bite are because either A) You scared it or provoked it, B) You smell like food, C) Its a hatchling with a bad attitude, or D) Its cage defensive.
Date published: 2019-01-01
Can I see pictures of what you have in stock? also, they shouldn't be called fancy. The morph of that particular snake should be identified properly, along with age, length, feeding schedule, when last ate, last shed, heat/humidity levels, etc.
Woah Marissa. You have to remember, this isn't a high-end breeder. This is a store chain with 1,000+ locations. "Fancy" refers to any other morph except Normal. If you want records or to see whats in stock, you should head to your local store and ask an employee about them. The website (plainly) covers all locations, and can't specifically tell you about whats in your area. Because its a store chain, they often don't know about the age of the snake, the length is determined by costumer, feeding schedule is often locked away, last shed is usually unknown, and the heat/humidity levels aren't often identified/given to the public. This should all be taken care of AFTER the snake has been purchased and taken home.
Date published: 2019-03-01
will the python protect or bite is owner?
Most of the time, bite. A ball python isn't like a dog and won't know how/when to protect its owner. It won't even care.
Date published: 2019-02-02