Ball Python
Details
https://www.petsmart.com/reptile/live-reptiles/snakes-turtles-and-more/ball-python-5120942.html
Promotions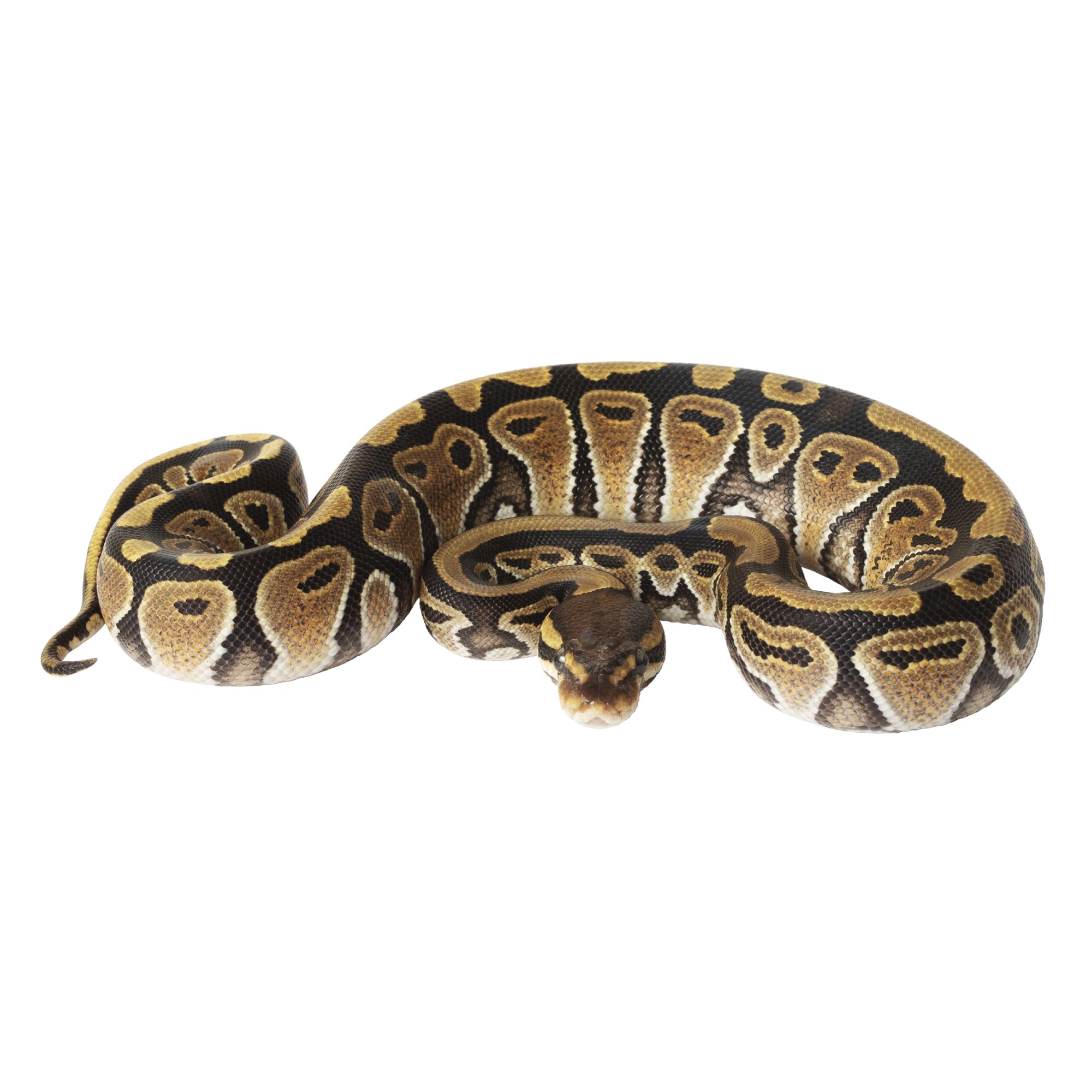 Variations
Please select a variation value to continue
Is it normal that my snake is really afraid of me?
I would recommend letting them get used to u first pick him up a few hours a day n make sure never to move to fast he will become stressed and that can cause eating strikes
Date published: 2019-02-13
Im trying to choose between a corn snake and ball python but dont know which one is better what do you prefer im 10 by the way
I would suggest a ball corn snake they are very lovable and they move a lot slower than a corn snake, you only have to feed them every week.
Date published: 2019-01-28
when you buy the snake does it have fangs or no?
Ball pythons have small teeth, not fangs.
Date published: 2018-12-27
Does petsmart feed there snakes in there tank? Someone told me i shouldn't feed him in his tank?
You would have to ask your local petsmart if they feed them in their enclosures. It is debated whether or not you should move your snake to a separate enclosure when feeding, but I believe it is best to keep them in their enclosure because moving them may prevent them from eating or may cause them to regurgitate after eating. As long as they don't get a ton of substrate in their mouths when feeding in the enclosure, they should be fine just eating in their normal tanks.
Date published: 2018-12-27
Are they devenom
Ball pythons are not venemous
Date published: 2018-12-27
Is it unhealthy for the Ball Python to be in a 20-gallon tank for all of its life? If not what tank would be a good purchase?
It would be best to increase the size for an adult. Anywhere from 30-40 gallons is best for an adult (though you can go larger for females as they are typically larger than males).
Date published: 2018-12-27
Will the ball pythons become accustomed to live food? 
DO NOT feed them live. Frozen/thawed is the best option in terms of being ethical. It is better for the rodent (as they are put to sleep humanely when frozen/thawed) and better for the snake, as rodents have long teeth and claws that can severely injure your snake. Do not feed live.
Date published: 2019-02-01
Is this a good beginning snake?
Kind of. Ball pythons are great in that they are very friendly, but tend to be very picky eaters and can go off feed for months at a time. Corn snakes are probably the best beginner snake
Date published: 2018-12-28