ZOO MED™ Reptihabitat Bearded Dragon 20 Gallon Terrarium Kit
Details
https://www.petsmart.com/reptile/habitats-and-decor/terrariums/zoo-medandtrade-reptihabitat-bearded-dragon-20-gallon-terrarium-kit-5175697.html
Discounted Price

$159.99
Old Price

$189.99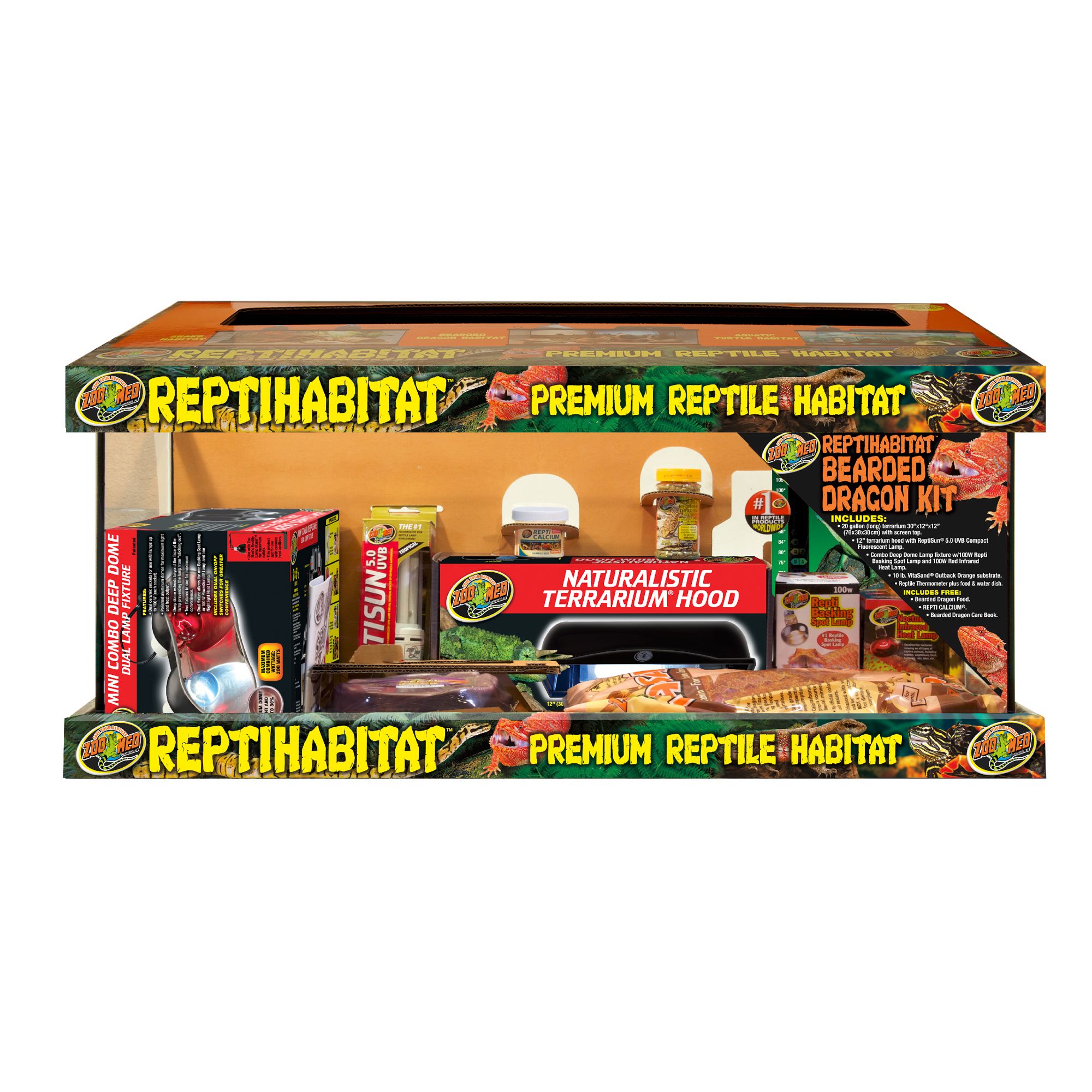 Does the bearded dragon comes included too?
No.
Date published: 2019-07-01
Can the dragon habitats hold water for fish?  Our dragon died!!
No. Don't put water. It will break.
Date published: 2019-07-02
What all does the bearded dragon starter kit contain??
(1)  20 Gallon glass terrarium (1) 12" Hood w/fluorescent lamp 1 Combo deep dome lamp fixture (1) 10 lb VitaSand substrate 1 Reptile thermometer 1 Food/water dish 1 Bag of food 1 Repti Calcium 1 Bearded Dragon Care Book
Date published: 2019-03-22
How big is it?
20 gallons
Date published: 2019-02-04
Will there be a sale on these soon?
Haha, probably not.
Date published: 2018-12-30
Can this be used for water after my beardie has grown or of it?
No, the glass isn't strong enough to hold water in it. That's why fish have their own tanks.
Date published: 2018-12-30
Are all the items in this set good for my bearded dragon and is it worth the price 
To be honest? No. It's not worth the price. With a bearded dragon, you should have a 50 to 75 gallon. And, again, no. Some of the things in this kit aren't good to be anywhere near your dragon. I'm no expert though, so, try to do all the research you can. It'll benefit you and your bearded dragon!
Date published: 2019-02-24
Which terrarium is best for a leapord gecko 
go with leopard gecko starter kit
Date published: 2019-05-25