K&H Pet Bed Warmer
Details
https://www.petsmart.com/dog/crates-gates-and-containment/mat-and-crate-covers/kandh-pet-bed-warmer-1813447.html
Discounted Price

$24.99
Old Price

$34.99
Promotions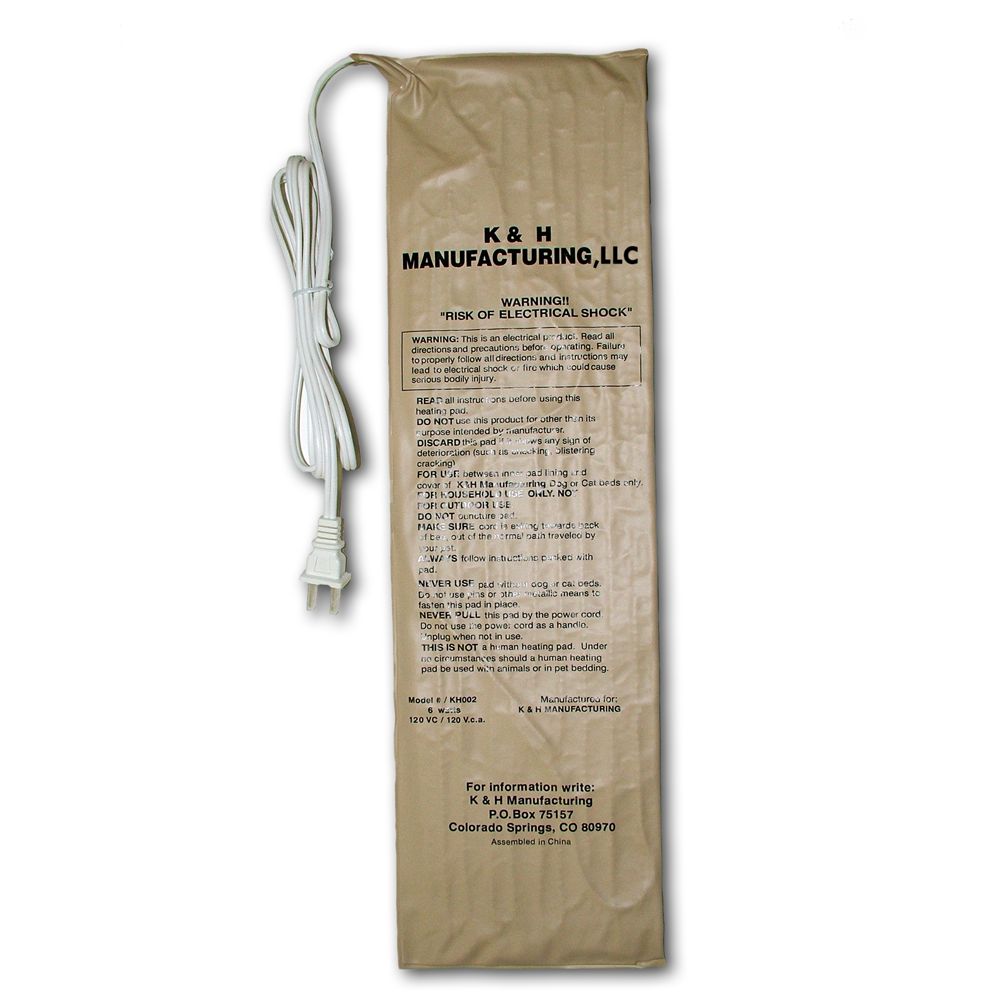 If my pet sleeps in the bed for 6hrs and the pad is turned on " will the blanket increase the cats body temp above 102?
No, it will not. The Pet Bed Warmer provides a subtle heat and reaches a maximum temperature of 102°F, which is the natural body temperature of dogs & cats.
Date published: 2019-06-25
Can this be used for hedgehogs?
We would recommend the K&H Small Animal Heated Pad for hedgehogs.
Date published: 2019-04-18
My 13yr old beagle is urinary incontinent and sometimes leaks on her blankets and her bed. Is this waterproof? 
The Pet Bed Warmer is water-resistant. It can be wiped clean with a damp cloth.
Date published: 2019-03-06
How long does this stay on?Does it automatically shut off?
The K&H Pet Bed Warmer will emit heat anytime it is plugged in.
Date published: 2018-11-01