K&H Ortho Bolster Sleeper Pet Bed
Details
https://www.petsmart.com/dog/beds-and-furniture/orthopedic-beds/kandh-ortho-bolster-sleeper-pet-bed-5172341.html
Discounted Price

$35.99
Old Price

$44.99
Promotions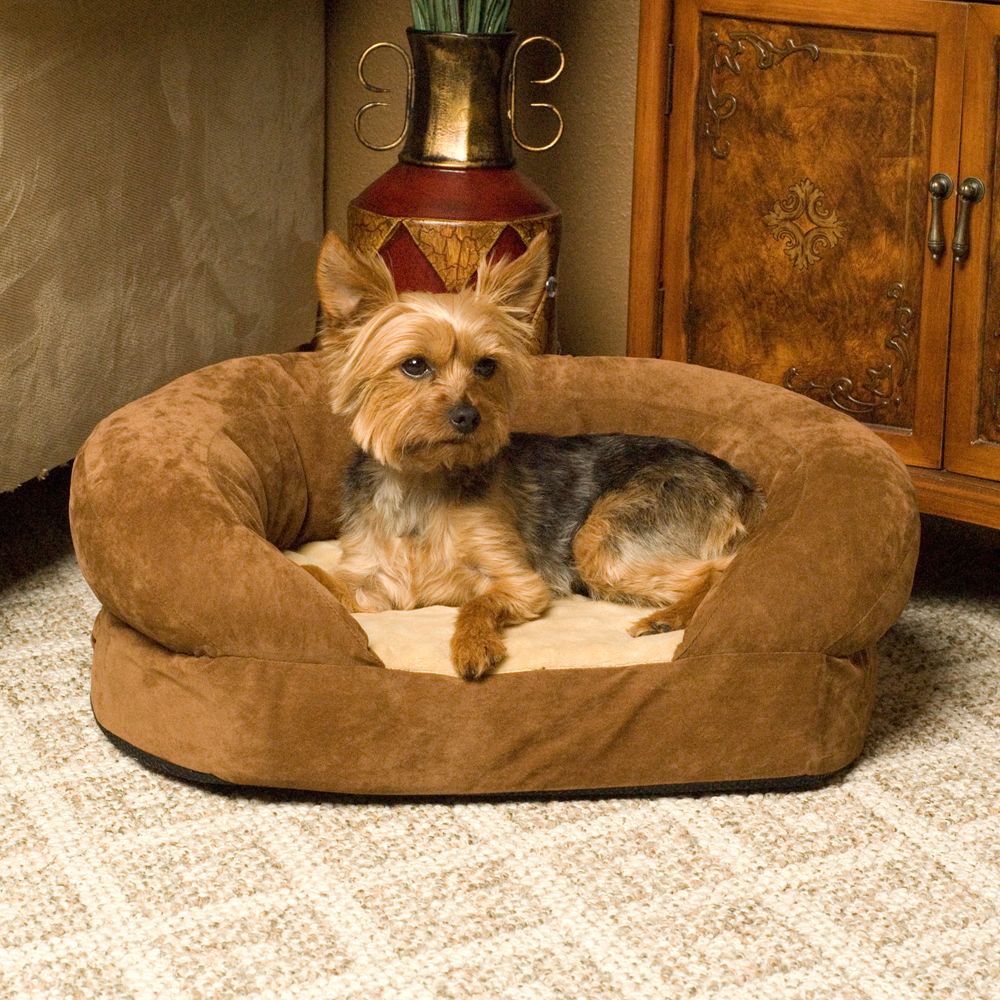 Is the largest size big enough for a old english bull dog and english springer spaniel mix?
They likely would not be able to fit on it together, but they should each fit fine individually.
Date published: 2019-06-25
Where is this bed made?
The cover is sewn in China and the bed is assembled in the USA with USA materials.
Date published: 2019-02-25
Do you have a photo of the medium size bed?
You can see extra pictures on our website: https://www.khpet.com/ortho-bolster-sleeper.html
Date published: 2019-01-29
We have a 125 lb great pyrenees and still growing what is the best and most comfortable bed for him
For a larger breed, we would recommend the X-Large Ortho Bolster Sleeper. The sleeping surface dimensions for the X-Large are 32.5" L x 36" W.
Date published: 2019-02-11
Is the cushion removable?
The only part that is removable is the cover.
Date published: 2019-02-01
We are getting a chocolate labradoodle and breeder is expecting the male to be 50-60lbs ... do you think that we should get the XL or L?
It depends on the overall size of the dog. Here are the sleeping surface dimensions for each of those sizes: Large – 26" L x 27" W X-Large – 32.5" L x 36" W
Date published: 2018-12-26
Are the measurements of the sleeping area or from edge to edge including the bolster?
No, the sleeping surface dimensions refer to just the area your pet lays on.
Date published: 2019-02-01
Is the exterior removable and washable?
Yes, the cover can be removed and is washable. It should be washed on the gentle cycle with cold water. Line dry or use the no-heat cycle on your dryer.
Date published: 2019-02-01