Oxbow Rabbit Habitat with Play Yard
Details
https://www.petsmart.com/small-pet/cages-habitats-and-hutches/cages/oxbow-rabbit-habitat-with-play-yard-5209086.html
Discounted Price

$149.99
Old Price

$189.99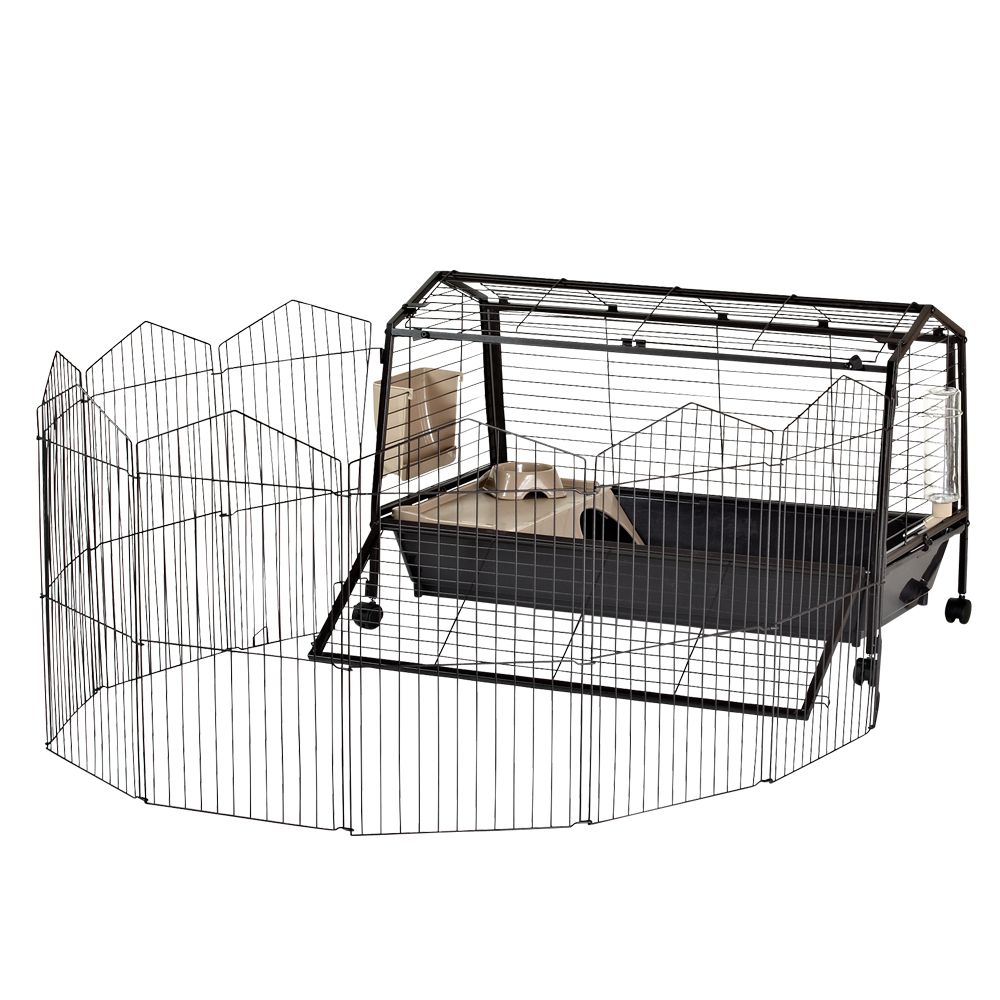 Do girl rabbits grunt
Yes it's part of nurture
Date published: 2019-02-10
Does this cage come with the hay feeder like pictured? I don't think it was in the description. 
Yes it does! It comes with the hay feeder, hutch, water bottle, and bowl. 
Date published: 2018-12-30
Can I use the Oxbow Rabbit Habitat for my 2 adult Guinea pigs?
No this way to small the minimum for two Guinean pigs 50x30 so no this is wayyy to small do not but unless a temporary cage
Date published: 2019-01-09
Can I purchase only a pull pan. Need to replace existing one.
Yes. $19.99 here at Petsmart.com
Date published: 2018-10-16
is this cage a large?
Yes
Date published: 2018-06-30
Can I purchase the pull pen seperately? Mine isn't in great shape.
Yes. $19.99 here at Petsmart.com
Date published: 2018-04-11
I have two grown guinea pigs would this cage be big enough for them as an upgrade cage?
This cage is a great temporary home, but it is definitely too small for adult guinea pigs. Ours are 3 months and already outgrowing it. It's an alright size if they have access to the play yard, but much too small without it. We're going to be building our own cage and incorporating this one into the build as an extra playground space.
Date published: 2018-09-08
Does  xl rabbit habitat come with fleece cover for drop down door? How high is the actual habitat off the floor?
Yes, there is a fleece cover for the drop down door. The door also reaches the floor when opened, so it makes a really nice ramp.
Date published: 2018-11-19