Hill's® Science Diet® Kitten Food - Savory Salmon
Details
https://www.petsmart.com/cat/food-and-treats/wet-food/hills-science-diet-kitten-food---savory-salmon-5265554.html
Discounted Price

$0.91
Old Price

$1.19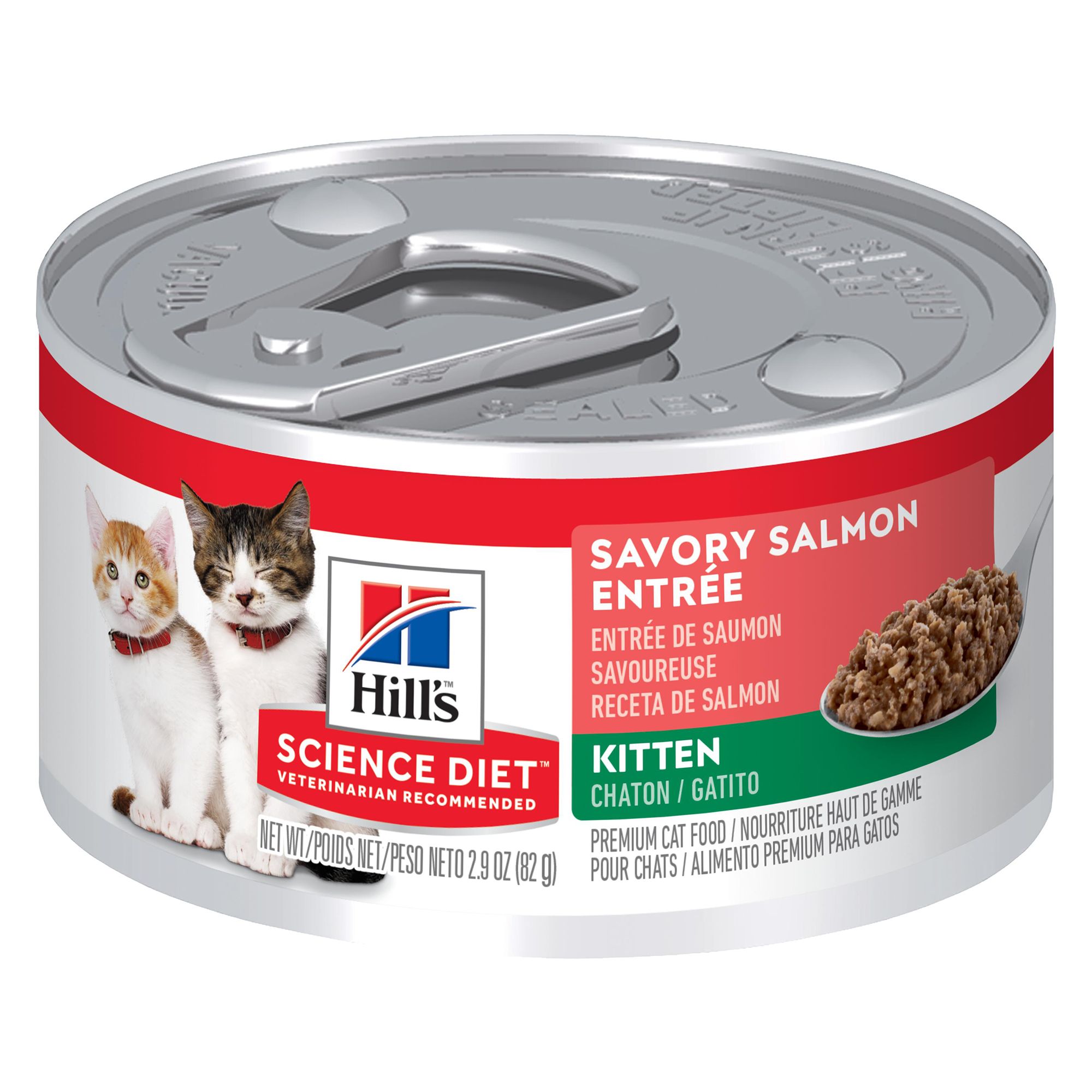 How can I get my 4 year old cat to eat wet food? My kitten eats Hills canned salmon and loves it! But my older kitty refuses canned!
Great question! We would recommend a canned adult formula for your four year old cat. Perhaps your adult cat is not a fan of the minced formulas. You might try one of our stew formulas such as the Science Diet Adult Healthy Cuisine Roasted Chicken & Rice Medley. This product combines the delicious flavors of roasted chicken and rice in a mouthwatering sauce. This canned cat food is a perfect balance of taste and nutrition for your cat. However, if you would like to continue your cat on a minced formula you can try adding warm water to the food or placing the food on a microwave safe dish and microwaving it for 3-5 seconds. This can help bring the aroma out of the food and make it more appealing to your cat. We hope this helps! Hill's Pet Nutrition
Date published: 2017-11-16
Is the salmon kitten cat food minced or in chunks?