Halti® OptiFit Training Dog Head Collar
Details
https://www.petsmart.com/dog/collars-harnesses-and-leashes/training-collars-leashes-and-harnesses/halti-optifit-training-dog-head-collar-5264533.html
Discounted Price

$19.99
Old Price

$25.99
Promotions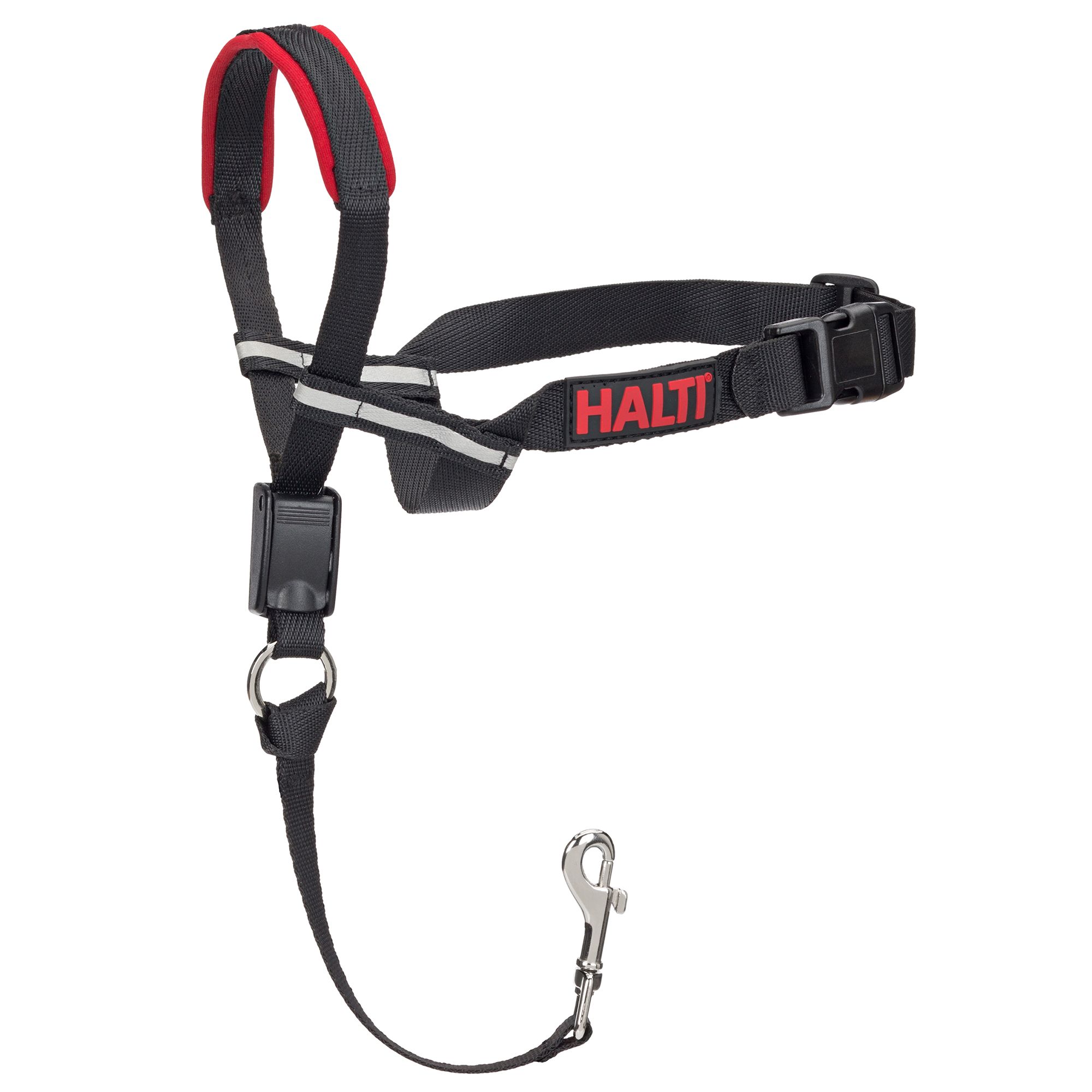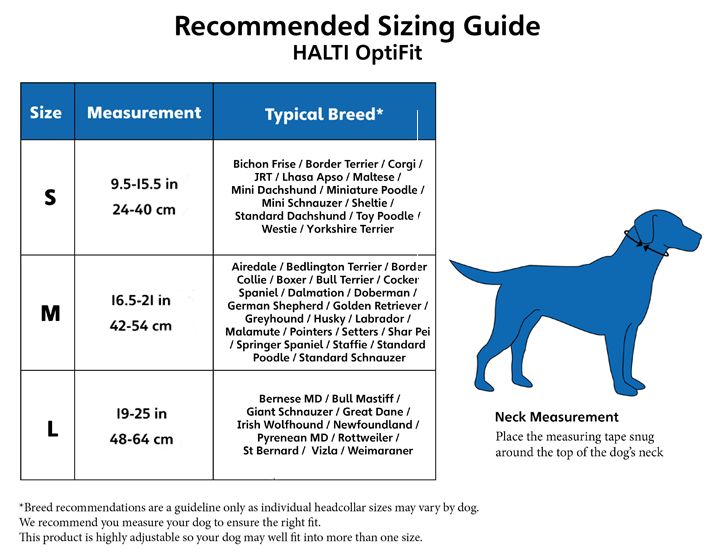 What size should I buy for a 4 year old German shepherd
My german shepherds both wear the medium size and still have a bit of wiggle room. Just to be sure you have the perfect fit, you should measure your dog. 
Date published: 2019-08-13
Does it work on cats?
No. It is not designed for cats. A cat doesn't have a long enough face to secure even the smallest size for effective use. More importantly, a cat's instinct is to drop to the ground when you apply any traction (pull) on a leash placed on any type of collar or harness. If a head collar were to be used, there is high risk of damaging the vertebrae in the cats neck or even breaking the neck if you were to attempt to "encourage" the cat to walk on the halti and leash by pulling (even gently) while the cat was laying down and passively resisting being led.
Date published: 2018-10-07
Can u hook this to a harness to prevent jumping
Attach the leash to the ring. Attach the hook to collar or harness for added safety. Condition the dog to accept the Halti before using it to affect behavior. Keep moving and treating the dog.
Date published: 2019-05-08
Is this the harness that pulls their head down when they pull?
Where do I measure for correct size.... neck? Head? Nose?
I have a Borzoi which has a triangular head. Will the Halti ride up her nose and into her eyes? The Gentle Leader does.
How do I know whatsize to buy?
i place a oder on this ithem like to when it will be ship