New England Patriots NFL Mesh Jersey
Details
https://www.petsmart.com/dog/clothing-and-shoes/jerseys-and-team-sports/new-england-patriots-nfl-mesh-jersey-5259246.html
Discounted Price

$17.99
Old Price

$22.99
Promotions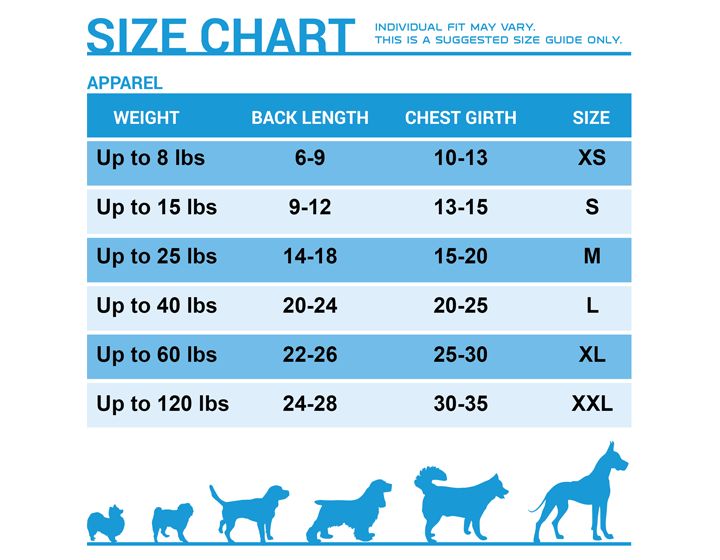 Is there a size chart?
There is a size chart. Why do so many people NOT READ. ITS RIGHT IN THE PAGE
Date published: 2019-01-27
Does the 2x patriots jersey fit bull mastiffs?
Def not. The chest measurement of a full grown bull mastiff I'm guessing would be 30in or more? The 3X size doesnt even cover that :(
Date published: 2018-12-20
What size dog fits a xl ?
It's not really the weight that's important. The measurements are key because a 40lbs pit would probably end up being in a 2X or even a 3X because they have a wide chest and a dog weighing 80lbs but is a lab would have a smaller next and chest. My guess would def be to get a 2 or 3X but would recommend measuring the dog. Also there is a sizing chart above the size options ;) Hope this helps
Date published: 2018-12-20
What size dog would an "X Small" size fit?
It could fit the smaller version of a Yorkie. My friend has one and she's very small.
Date published: 2019-01-25
I have a question about the Patriots pet jersey. I want to get one for my dog but I am not sure what size I should get, I do not see any size specs. I have a 45 pound boxer, so she is pretty small for her breed. Should I get a large or an extra large? :)
Go to chewy.com they have same jersey with sizing chart and how to measure your dog
Date published: 2019-01-25
A size chart would be helpful
There is one for the 49rs jersey, hope this helps
Date published: 2017-09-28
What size should I pick for a 70lb lab with long torso
What size should i order for my 53lb Airedale Terrier?