TruDog Boost Me Dog Food Enhancer - Freeze Dried, Raw, Grain Free, Natural, Beef
Details
https://www.petsmart.com/dog/food/food-toppers/trudog-boost-me-dog-food-enhancer---freeze-dried-raw-grain-free-natural-beef-5251262.html
Discounted Price

$9.99
Old Price

$10.64
Promotions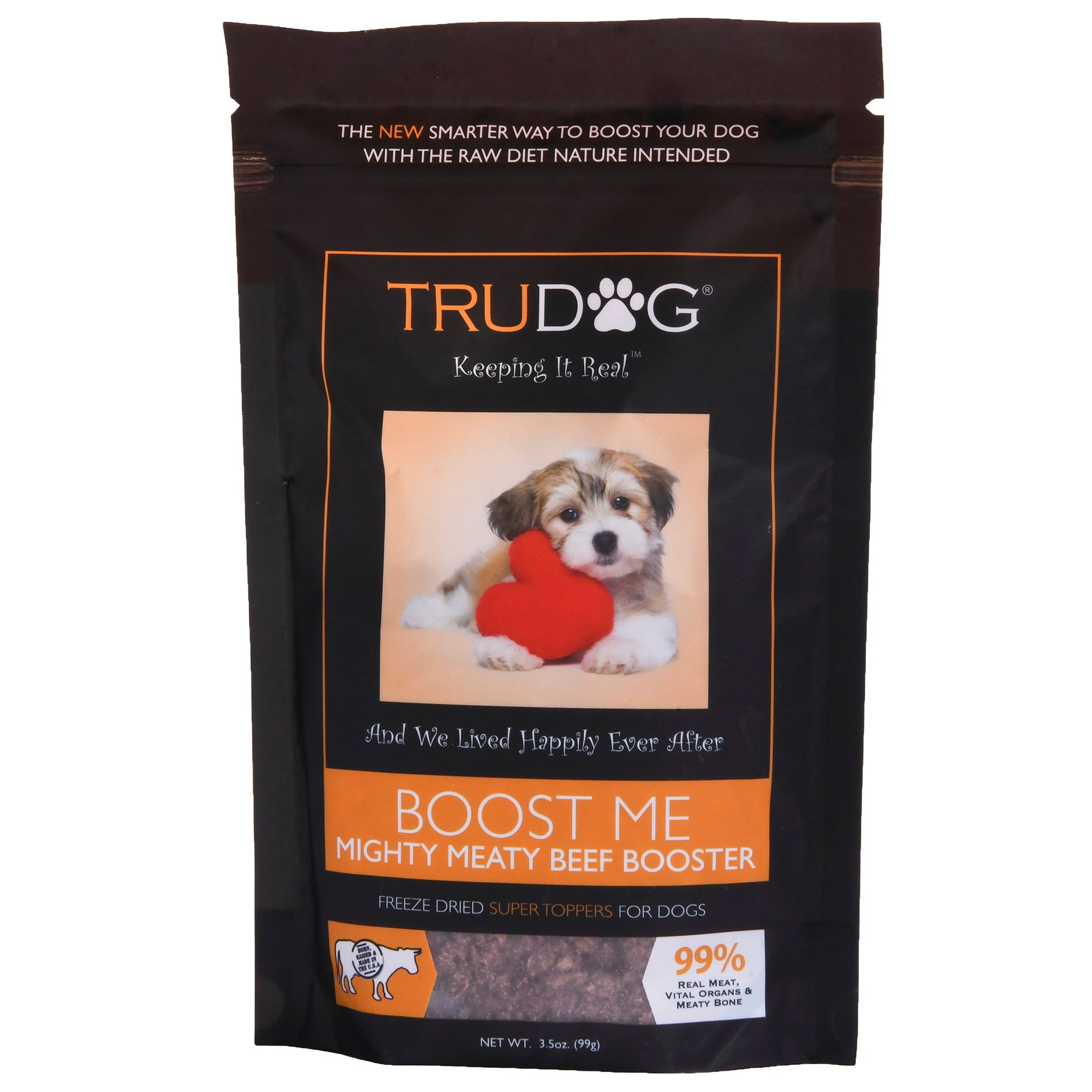 Can I buy boost me at the store?
No you may not find this in any store! I am just a first time customer myself however, I plan on re-purchasing more of the Product Boost Me! TruDog is formulated to meet the nutritional levels established by the AAFCO (Association of American Feed Control Officials) How often do you read that on a animal product! Dog Food Nutrient Profiles for All Life Stages, including large breed dogs (70 lbs or more as an adult).And Both my Dogs Love it! One is. A 10yr old Labrador my other is a 5 yr Catahoula Lepard Dog, Both large dogs and they Love it! You just sprinkle it on the top of their food! Hope this helped!
Date published: 2019-06-26
What percentage of protein is in it? My dog has had 3 bladder surgeries for crystals, and is on a prescription food. He's not allowed hardly any protein
How long will this last for 2 25 lb part pug dogs?
How big of a scoop do we need to use. A reaspoon,tablespoon or?
Why aren't any of these questions being answered?
Is this sold at the store?