All Living Things® All-Natural Reptile Calcium Sand
Details
https://www.petsmart.com/reptile/substrate-and-bedding/all-living-things-all-natural-reptile-calcium-sand-5096409.html
Promotions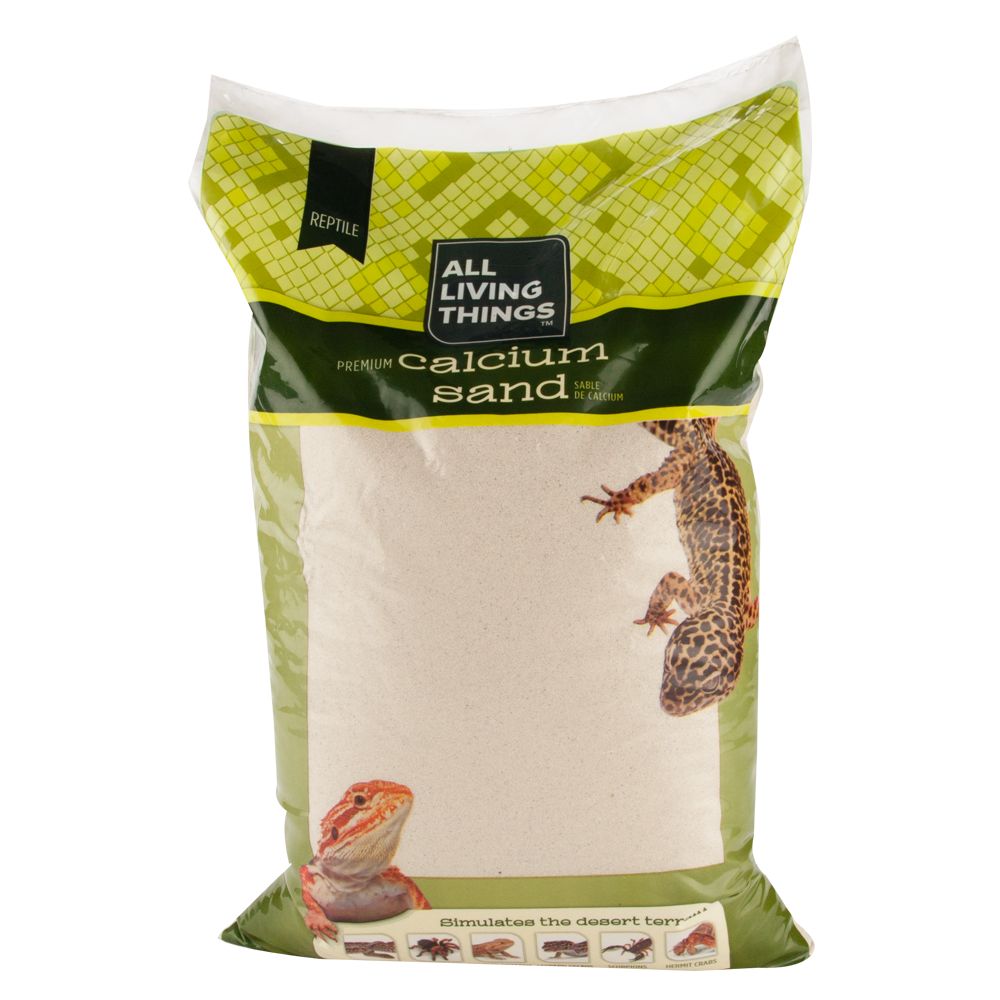 Is it saafe if your leopard gecko eats the sand will it cause impaction?
Don't ever use this for your gecko it will most likely kill them
Date published: 2019-08-15
Will this provide leopard geckos with the calcium they need?
Please do not use this with leopard geckos. This will cause impaction, or the build up of things they cannot digest. They love to lick things, so they will most definitely eat the sand. It has crystals that they cannot digest.
Date published: 2019-08-02
I have a bearded dragon and a 75 gallon aquarium how many 20ib bags will I need.  
Probably 3
Date published: 2019-01-28
could racing lizards dig in it
Absolutely. I would never recommend the sand. my racing turtle absolutely loves this sand. This sand is virtually perfect!
Date published: 2018-09-30
Is it good for bearded dragons