K9 Advantix® II 11-20 lbs Dog Flea & Tick Treatment
Details
https://www.petsmart.com/dog/flea-and-tick/spot-ons/k9-advantix-ii-11-20-lbs-dog-flea-and-tick-treatment-5291269.html
Discounted Price

$15.99
Old Price

$19.99
Promotions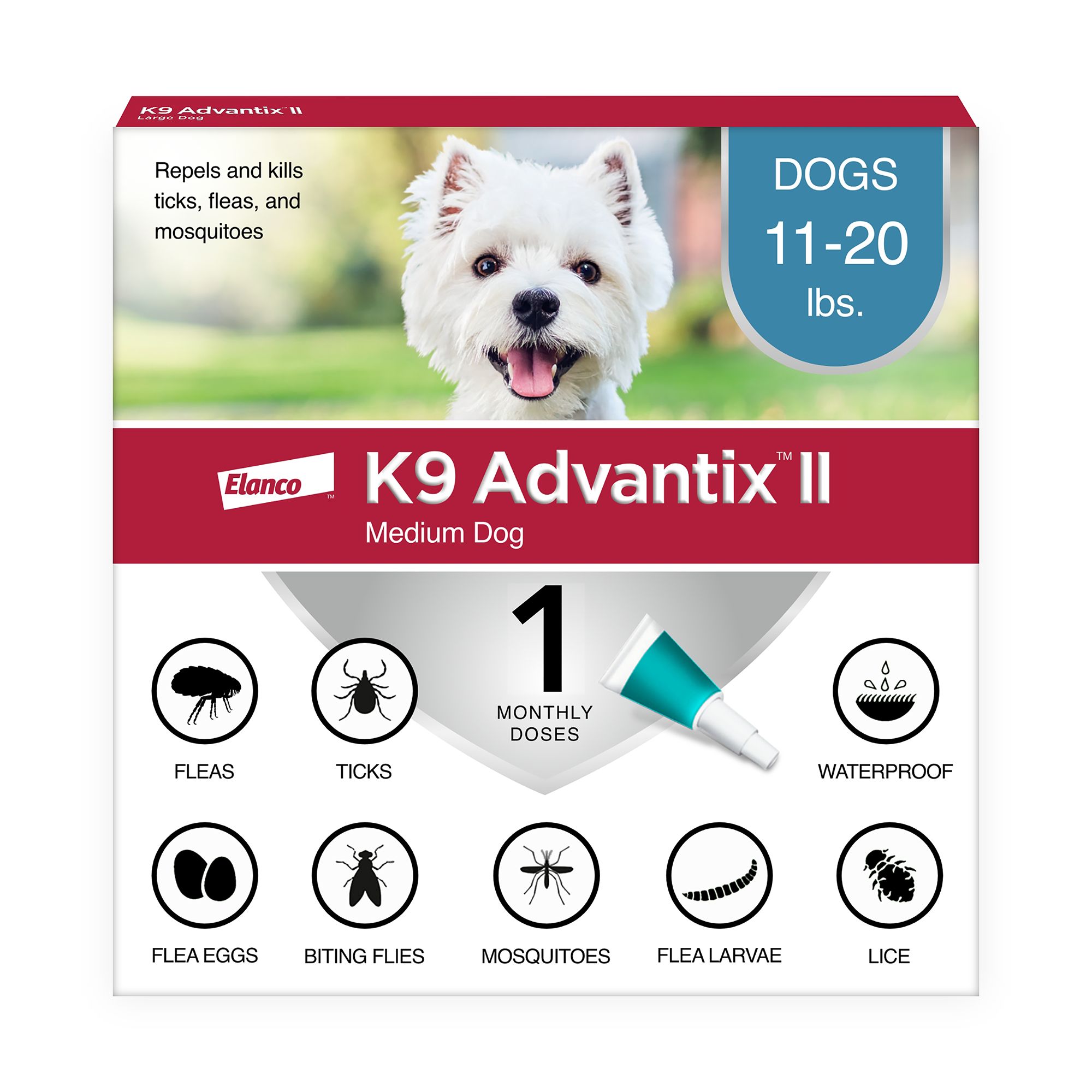 How long does it last
Supposed to be 30 days for each tube.
Date published: 2019-08-09
We used to use Revolution and a heartworm test was required before it could be prescribed, is a test needed before purchashing K9 Advantix II, and if not, why, since it protects against mosquitos, as well, like Revolution?
You don't need to test dogs first because it kills mosquitos while the other is to prevent heartworm which requires the blood test. You would still need to protect against heartworm even if you use this as it doesn't guarantee they still won't get bit.
Date published: 2018-08-24
Do I need a vets prescription for K9 Advantix !!
No. Not at all.
Date published: 2018-02-26
I purchased a 2 pk from the store but the base price was 39.99. The online price says the 2 pk was $23. Why wasn't that available to me in the store? Its an advertised price. Please explain.
Most Stores will honor the "online" price. Just ask for a Manager & have them adjust the price at the register. I have to do this every time I purchase my K9 Advantage here in WV also.
Date published: 2017-10-27
Does 6 counts means 1 each for 6 months
Yes
Date published: 2017-09-25
Is K - 9 Adavantix safe to use with Sentinal?
Do I have to wait to bathe my dogs before or after treatment, I have heard 2 different answers. Thank U!