SENTRY® Good Behavior® Calming Dog Chews
Details
https://www.petsmart.com/dog/dental-care-and-wellness/treatments/sentry-good-behavior-calming-dog-chews-5235519.html
Discounted Price

$18.49
Old Price

$19.99
Promotions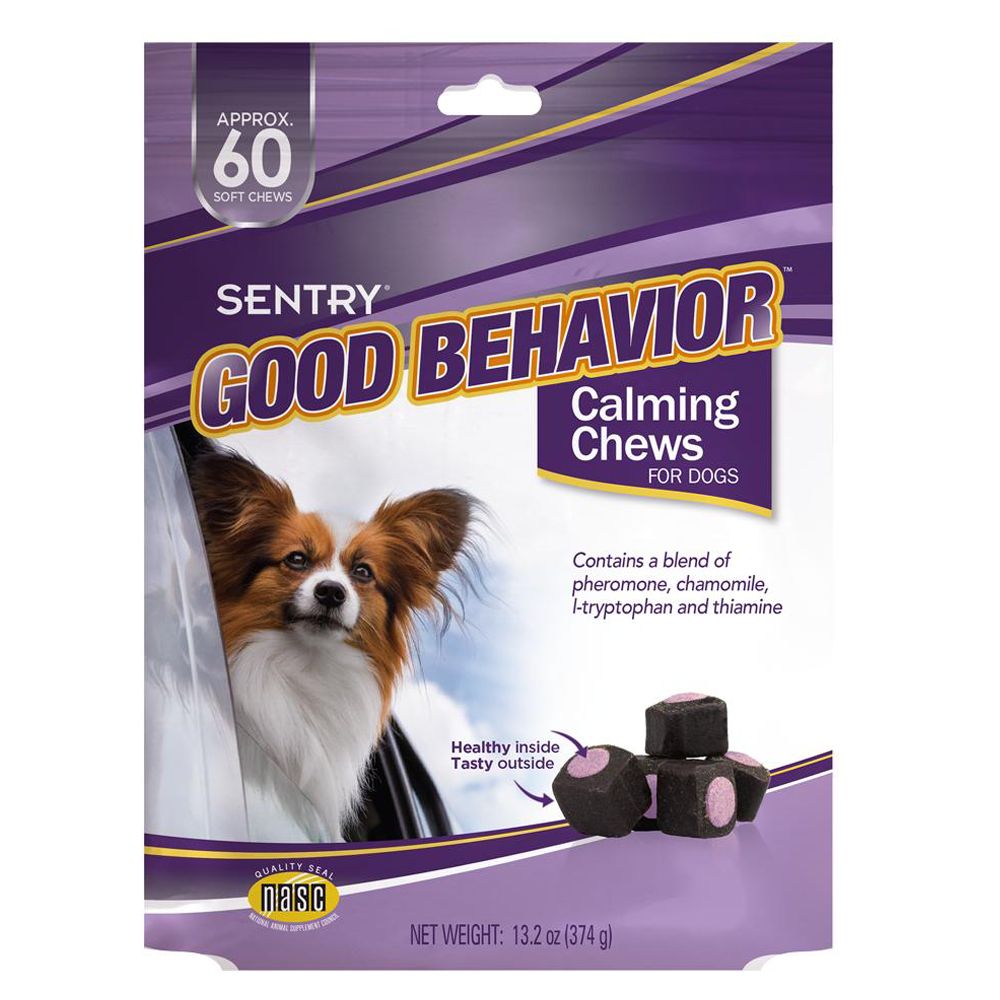 Since my dog is allergic to chicken and beef, I really need to know the ingredients to make sure they are not in them. Could someone tell me what the ingredients are? Thank you for your time.
There is chicken and chicken meal and poultry fat in it
Date published: 2019-08-30
I am looking for a list of ingredients.  What is in these that makes the dog calm?
We are glad you reached out to us. We use a combination of pheromones, L-tryptophan, Thiamine B1, and Chamomile to provide a formula that helps provide pets a bit of comfort during stressful times. If you have additional questions please call us at 1-800-224-7387.
Date published: 2019-06-11
How many chewables in a day can a 64.8 pound dog have?
According to the information posted above, 61-80 lb dogs get 4 chews/day
Date published: 2019-04-02
Are these safe for a puppy to have to calm him down before bed time?
Are there any side effects to watch for? My pit terrier is very active and i gave her 2 chews (recommended 3 for her size) and after 2 hours she literally calmed to the point of fast asleep! Slept soundly almost 11 hours. Should I try just one?