Top Paw® Hands-Free Walk-Through Pet Gate
Details
https://www.petsmart.com/dog/crates-gates-and-containment/dog-doors-and-gates/top-paw-hands-free-walk-through-pet-gate-5234901.html
Discounted Price

$89.99
Old Price

$99.99
Promotions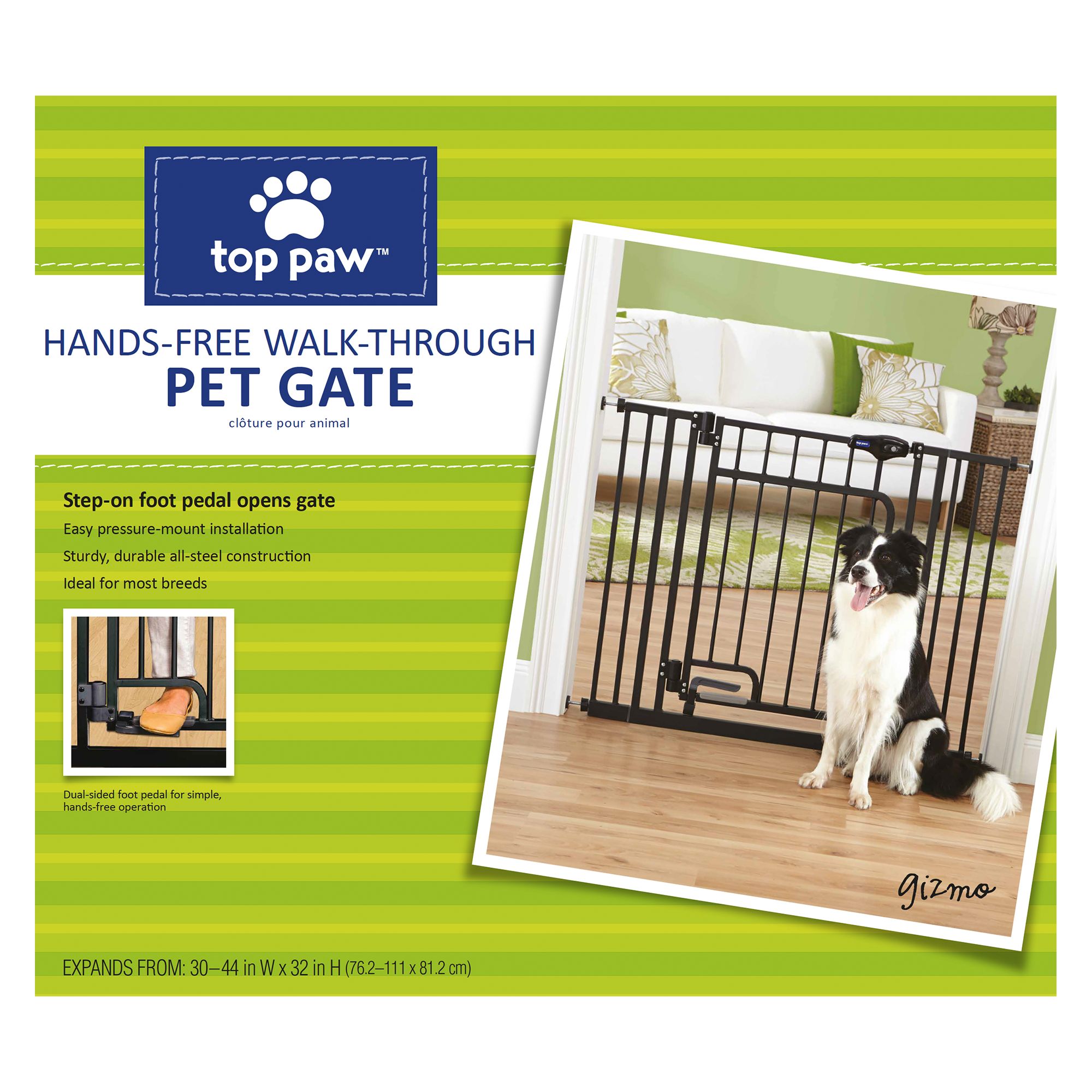 Can you buy extensions for these gates separately?
Do they make extender kits for this? Any other hand Free gates that would fit. 47" opening
This is our second try on this gate and we can not make the foot pedal work. Installed easily but foot pedal does not lower open/close latch low enough to open gate. Any help with this? It is so frustrating. Seems like a quality gate.
Do you have a PDF of instructions on how to install the Pet Gate? Thanks, Melissa
Direction on foot assembly
What is the width of the pass thru portion?
I need a gate to fit 46 inch gap. is there an extension kit for this one?
 Find me a replacement parts for  pushbutton latch on top