Bergan Stack N Store Pet Food Storage
Details
https://www.petsmart.com/dog/bowls-and-feeders/storage-and-scoops/bergan-stack-n-store-pet-food-storage-5218019.html
Discounted Price

$17.99
Old Price

$20.99
Promotions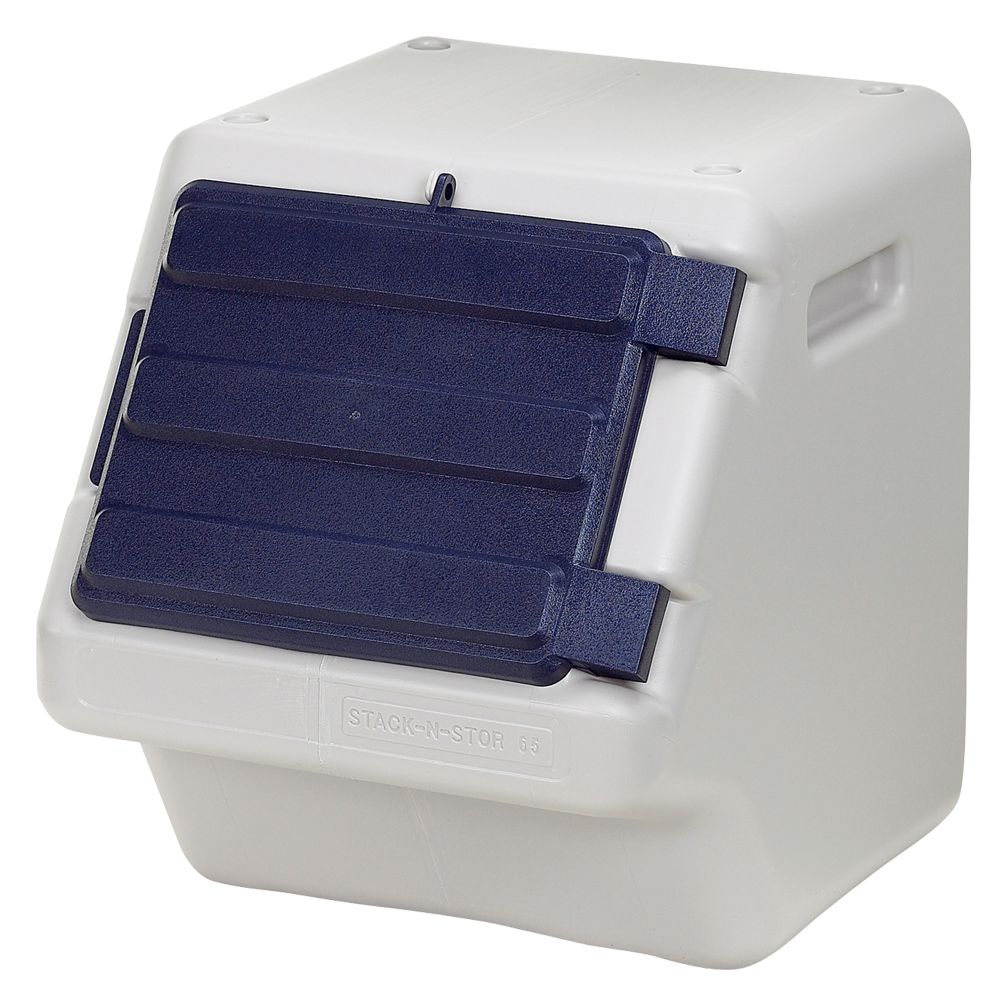 how high is the bottom of the door. I want to replace a container that I fill and leave open for the dogs to eat as they want. ! of the doge is kinda short and I want to be sure she can get to the food
Good morning, The height between the floor and the bottom opening for the door is about 8 inches. I don't know what kind of smaller dog that you have but hopefully he can reach it okay. As always, we recommend stacking these bins no higher than two bins high.
Date published: 2019-07-26
how many pounds of dry dog/cat food does each container size hold?
Good morning. The weight amounts of dog or cat food that can be stored in these food bins is as follows...…… Stack N Store 100 is a 24 gal container (item number 11731) Stack N Store 65 is an 18 gal container (item number 11739) Stack N Store 40 is a 9 gal. container (item number 11735) The amount of food that is stored in these bins also depends on the size of the food shape and size.
Date published: 2019-02-11
what are the dimensions of this storage container?
The measurements for the Stack N Stor 100 is 20" High x 15" Wide x 19" long (deep) at the longest point to the back . The dimensions for the Stack N Stor 65 are 15" high x 12" wide x 12" long (deep).The capacity for dry food is 50 pounds for the largest size and 20-24 pounds for the medium size. This, of course, depends on the size of the food also. The smaller the bits of food, the more you can fit into the container. Although I do not have the measurements for the smallest size, it will hold 8-10 pounds of food. It is not much smaller than the medium size bin.
Date published: 2018-08-15
Is this weather proof?
Good afternoon, These bins should be kept in a dry area such as a porch or garage. The are weather proof but they do not have the gasket to seal them from getting moisture into it. The nice part about these bins is that they have plenty of room to store food, etc. but they are not meant to be kept outside in the weather. We recommend stacking them only two bins high. More than that could cause them to become dented.
Date published: 2018-06-06
can I get a replacement door to this bin?
Good morning, I am Debbie at Coastal Pet Products. If you would like to contact me either by my email at ascconsumers@coastalpet.com or by our toll free number and my extension at 1-800-321-0248 ext. 356, I would be glad to take down your information and send you a one time free replacement lid for this food bin. I am looking forward to hearing from and helping you. Have a very nice day!
Date published: 2019-06-05