Guinea Pig
Details
https://www.petsmart.com/small-pet/live-small-pets/hamsters-guinea-pigs-and-more/guinea-pig-4051135.html
Discounted Price

$31.99
Old Price

$37.99
Promotions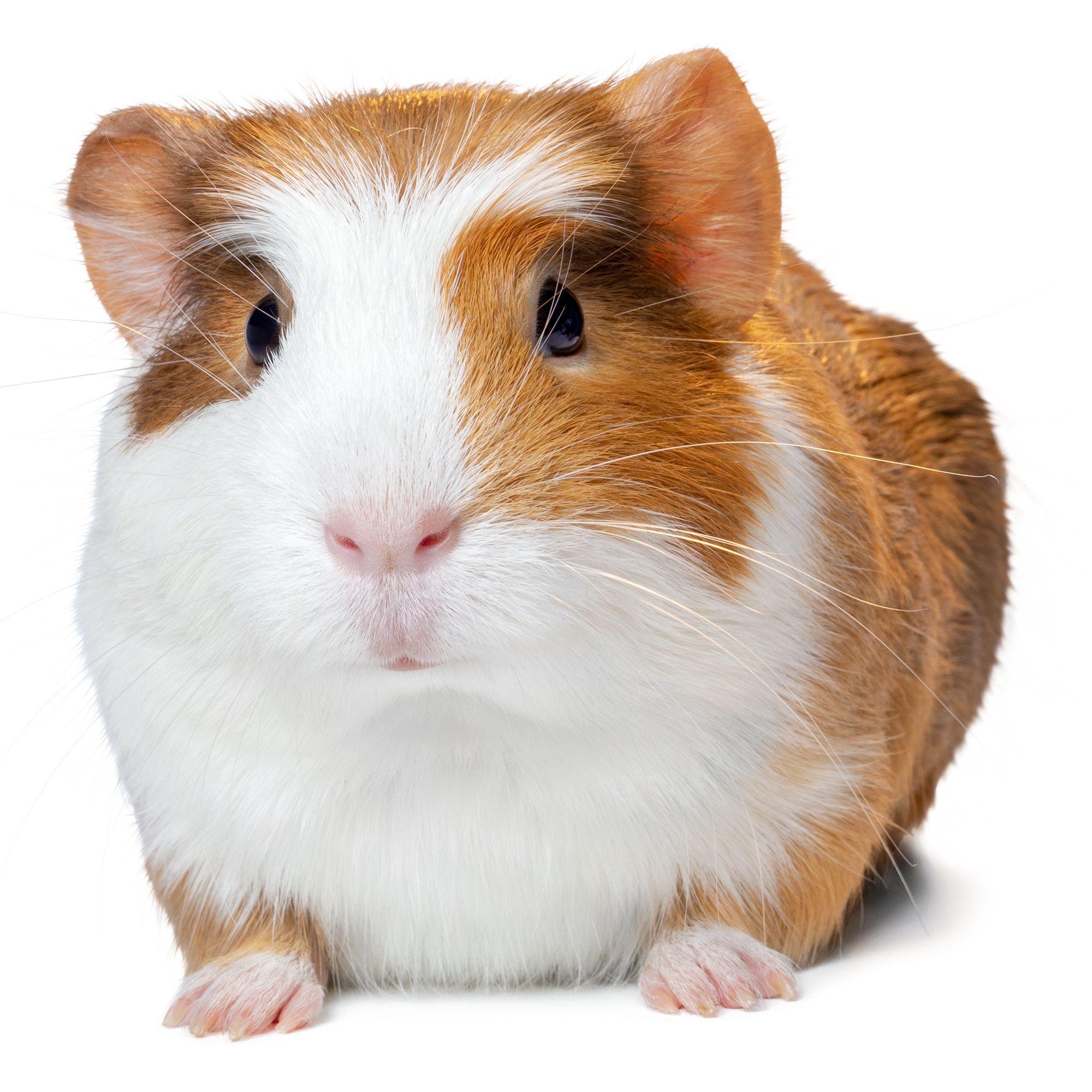 Variations
Please select a variation value to continue
This item is not available for in-store pickup. Check store availability.
If I get 2 females will they fight or will they get along or should I get 1 boy and 1 girl
It is a good idea to get 2 of the same gender. If you have the money you could get them fixed so the optoin of getting 1 one male and 1 female is possible. If you can not get them fixed you should get 2 of the same gender, at least if you dont want to end up with a lot more guinea pigs than you bargined for.
Date published: 2019-06-11
Can you leave a guinepig alone for a weekend if it has plenty of food or water in its cage 
Yes you can when you leave them alone give them two water bottles full of water or just one big one. Give them more than  enough food just to be careful you'll also want to give them a lot of chew toys so they won't get bored especially if you only have one.
Date published: 2019-06-07
I see in the reviews that it is advisable to have 2 guinea pigs, I would like to know if it is ok to just have one (she would have plenty of attention from me)
 it is best to have two but if you can only get one for right now you can get another later
Date published: 2019-06-07
Hey! I have a girl guinea pig that recently lost her mother she is 4 years old I was thinking of buying a new bigger cage and getting two more females. I just worry that they won't get along.. how would I do that without them bullying each other?
When introducing more piggies into the pack, it is best to set up some floor time for them - when you first bring them home. Make sure there are plenty of places to hide. And try not to intervene unless you have to
Date published: 2019-05-30
i am trying to convince my parents to let me get a guinea pig. should i get two of them for companions or just one? which is a better option?
They'll be much happier with a little company. And even if you're around the 24/7. They'd still feel lonely I'm sure. I'd suggest doing some more research on the subject. And especially make sure you have a big enough cage
Date published: 2019-05-26
If you have a cat and you are getting a guinea pig can you just get one or are cats and guinea pig not a good option?
We have 3 guinea pigs, 1 rabbit, 2 dogs ( a 55lb. pitt mix and a 4 lb. teacup chihuahua) and 2 cats. Never had a problem. When I clean the cages, I putt 1 pig at a time in a play pen and my pitt lays by the play pen and pig sits not letting the cats near. those are her babies.
Date published: 2019-05-24
How old will they be?
PetSmart sells 8-12 week old
Date published: 2019-06-06
How can I convince my parents to get a guinea pig if I already have a Russian Dwarf hamster
Make sure you show them you are a loving caring and responsible pet owner. Feed hamster on time. (Set an alarm so your parents don't need to remind you) Clean cages if old enough. Maybe even do the dishes once a week or vacuum once a week to show you can handle more responsibilities. Good luck! 
Date published: 2019-05-19