Grreat Choice® Petsmart Logo Flying Disc Dog Toy
Details
https://www.petsmart.com/dog/toys/flying-toys/grreat-choice-petsmart-logo-flying-disc-dog-toy-1815346.html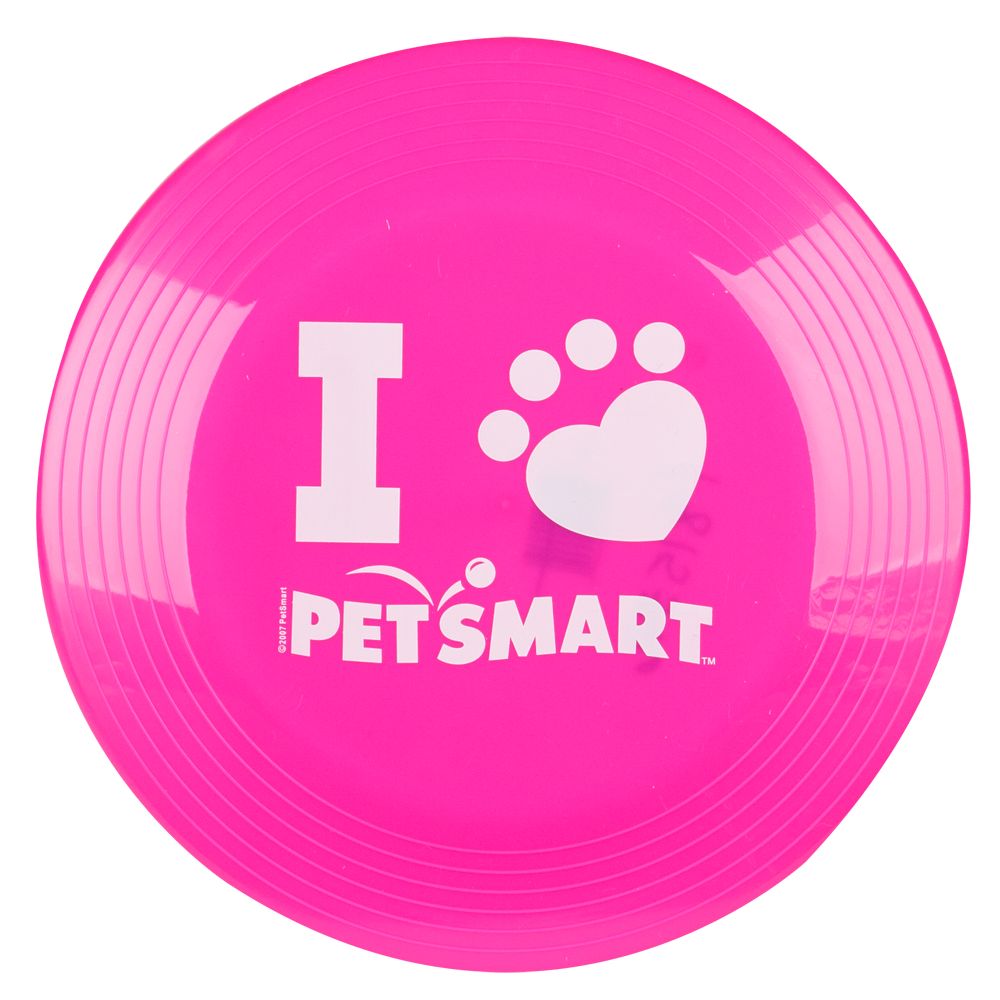 This item is not available for in-store pickup. Check store availability.
WHAT ARE THE DEMINISONS IS IT HARD PLASTIC OR SEMI SOFT
Who was the supplier of these logo frisbees so I can go directly to them?
How can I get these ? You don't have them in the store or online !! 
Can you please bring these back? My dog is getting fat. 
can I buy these in 6 inch diameter?
I have always been able to find these at the Anderson, SC store. I buy 10-15 weekly. The past few weeks I have not been able to find them at the store. I ordered last week and this week and now they are all gone. How can I get more?