PetSmart
Start typing, then use the up and down arrows to select an option from the list


top

DOG / health & care
When Hurricanes And Floods Threaten, Be Ready
Pet emergency preparedness
Natural disasters can be scary, sometimes deadly experiences for pet parents and their pets. Hurricanes bring fierce winds and rain, floods can sweep pets, people and even vehicles away. Preparation is the key to keeping your family and your pet safe, especially if you are forced to evacuate. One of the best steps you can take now to help protect your pet is to get them microchipped and keep your registration up-to-date.

DO NOT LEAVE YOUR PETS BEHIND in the event of an evacuation due to hurricanes or flooding.
Pets left in areas affected by hurricanes and floods may not survive on their own and are difficult to locate and reunite with their families after a disaster. Below are emergency preparedness steps and supplies you'll need to keep your beloved pet safe when hurricanes and floods strike.
Plan ahead
During an emergency like a hurricane or flood, who will be responsible for your pet? Who should gather your pet's medication and medical records? Who will pack up your pet's food and supplies? Where will your pet stay if you're forced to evacuate? Having a plan and answers to these questions before an emergency, can save precious time and help you stay calm during a natural disaster.
Make an emergency preparedness plan and ensure all members of your family know what their roles and responsibilities will be. Familiarize yourself with the types of natural disasters that can occur in your area and prepare supplies beforehand. Knowing what to expect will help keep you and your beloved pet safe.
Pet Emergency Supplies
A pet emergency preparedness kit should have the following supplies to help keep your pet fed and secure during evacuations:
FOR IDENTIFICATION:
pet tag with your cell phone number
microchip information
vaccination/medical records
veterinary contact information
a current photo of your pet
FOR TRANSPORT:
FOOD:
1 week supply of food (in waterproof container)
bottled water
manual can opener (if using canned food)
list of feeding routine & behavioral needs/considerations
GENERAL CARE:
medications
pet first aid kit
flea & tick preventative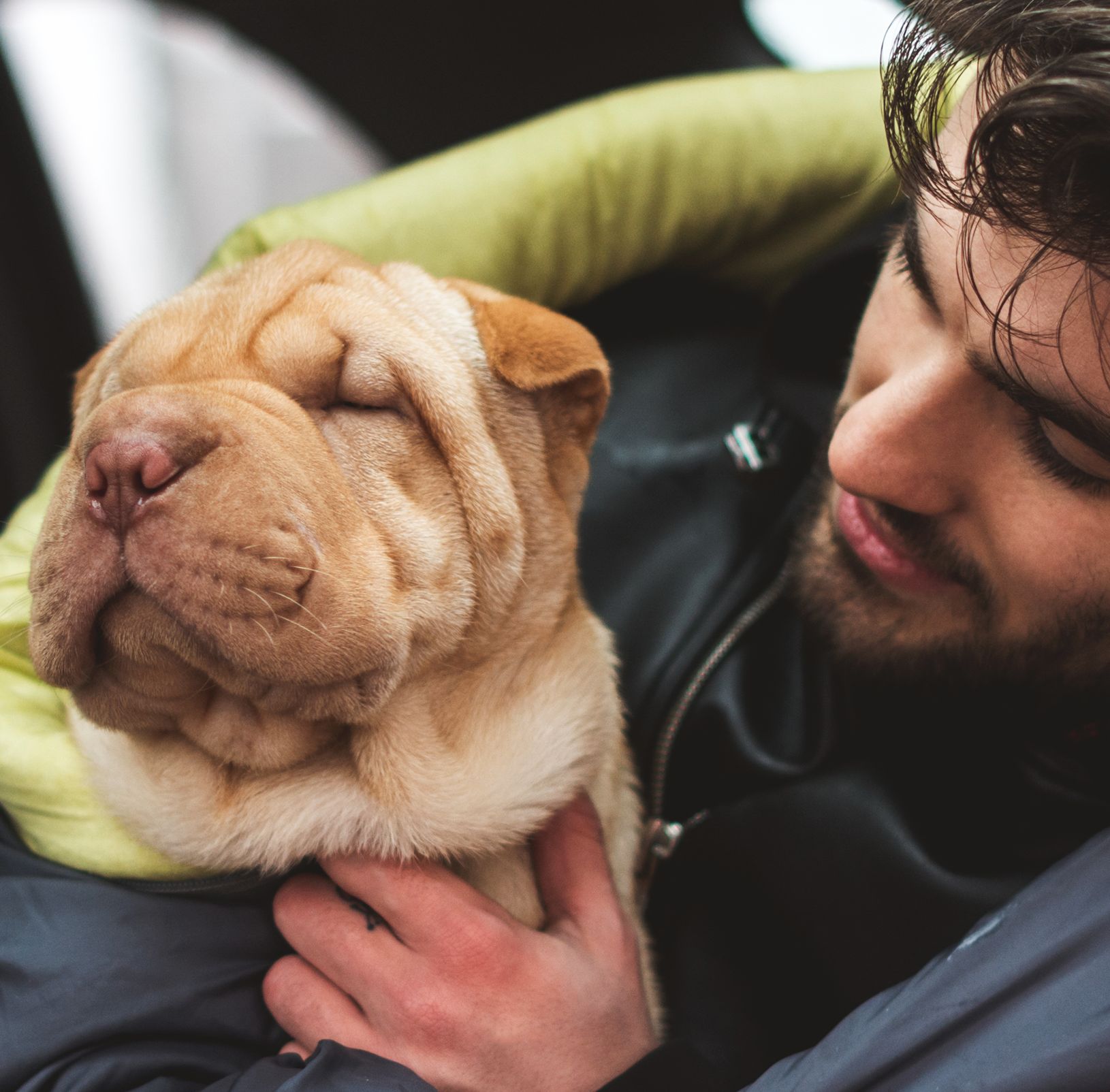 Emergency Pet Housing
Emergency relief shelters often cannot accept pets due to public health concerns. Below are some housing or boarding options for evacuees and their pets.
PetSmart PetsHotel
Our PetsHotel can help ease the stress of an evacuation. We can provide much needed boarding and care for up to several days—for both dogs and cats—and our trained staff dispenses medication and provides walks. Plus, we also have 24/7 care and a veterinarian is always on call.
Find a location near you
Pet-friendly hotels or housing alternatives
If you have a guide dog, service animal or would rather not be separated from your pet, find pet-friendly hotels near your emergency-shelter site or a safe area away from disaster zones. While these can be good alternatives remember that fees, additional deposits and pet size restrictions may apply.
Here is a list of pet-friendly hotels
During a disaster
Always follow the advice of your local emergency management agency; if you are unable to evacuate during a hurricane or flood, stay indoors and follow these safety precautions:
Bring pets inside immediately and keep them indoors until the threat has passed.
If possible, keep pets in a secure pet carrier when they are with you. (In the rare event that you have to leave without your pet, let them out of their carrier so they can get away from rising water.)
Have newspapers, litter boxes and trash bags on hand for sanitary purposes.
Provide plenty of drinking water and feed animals moist or canned food, which is resistant to spoilage if it gets wet.
Separate dogs and cats, even if they usually get along. Emergency situations can cause pets to behave unpredictably. Also keep small furry pets (hamsters, guinea pigs, etc.) away cats and dogs
NEVER leave a pet outside or tied up during a storm.
Pet Emergency Preparedness Resources