top

DOG / fun & fashion
Marc Jacobs' Bull Terrier Tells All
A very special interview with Neville Jacobs, canine supermodel and star of the Rizzoli book I'm Marc's Dog.
Has your father, fashion designer Marc Jacobs, taught you much about being a celebrity?
I don't think much of it, to be frank. He's just my dad with a busy job and I just like to eat a lot and snuggle.
We have to ask: Is there any friendly competition between you and fashion designer Karl Lagerfeld's cat Choupette? You have more Instagram followers...
I've got nothing but love for Choupette!
You've met just about everyone, so tell us, who's more intimidating: Anna Wintour or Cher?
You know, people can't help but think I'm intimidating based on my appearance. The reality is I'm the least intimidating dog. Ever. So who am I to judge another?
Why did you decide to publish a book? What story did you want to tell?
I thought it could be a good opportunity to increase the positive profile of my breed--and other misunderstood breeds--and also provide a platform to give back to my fellow dogs by donating my share of sales.
"

I love my name. It suits me. I couldn't imagine anything more fitting. Maybe Glenn?
You've been photographed with supermodels Gigi Hadid, Georgia May Jagger, Kendall Jenner and Christy Turlington. What have you learned from them?
I think you mean what have they learned from me?
What's your best feature?
My nose!
How do you stay camera ready?
I struggle with my weight. I have a tendency toward getting plump given my distaste for exercise and my love of food. Fortunately, I know my angles.
What meal could you eat every day?
Pepperoni pizza topped with hamburgers!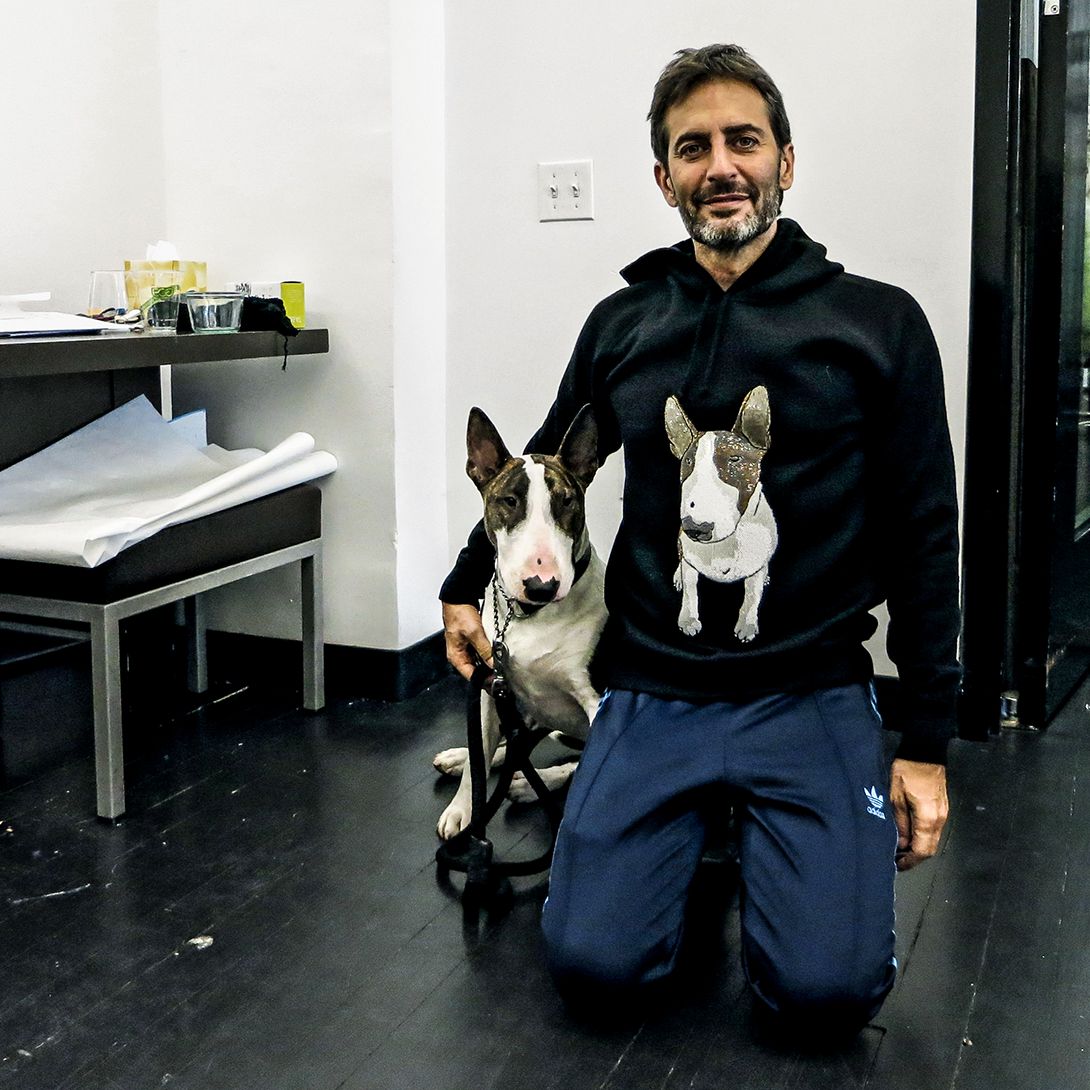 What is the one thing you wish you could change about Marc?
I would make Marc walk more.
What is one thing you would never change about Marc?
I wouldn't make Marc walk more. See it's perfect because I don't like to walk. Ever.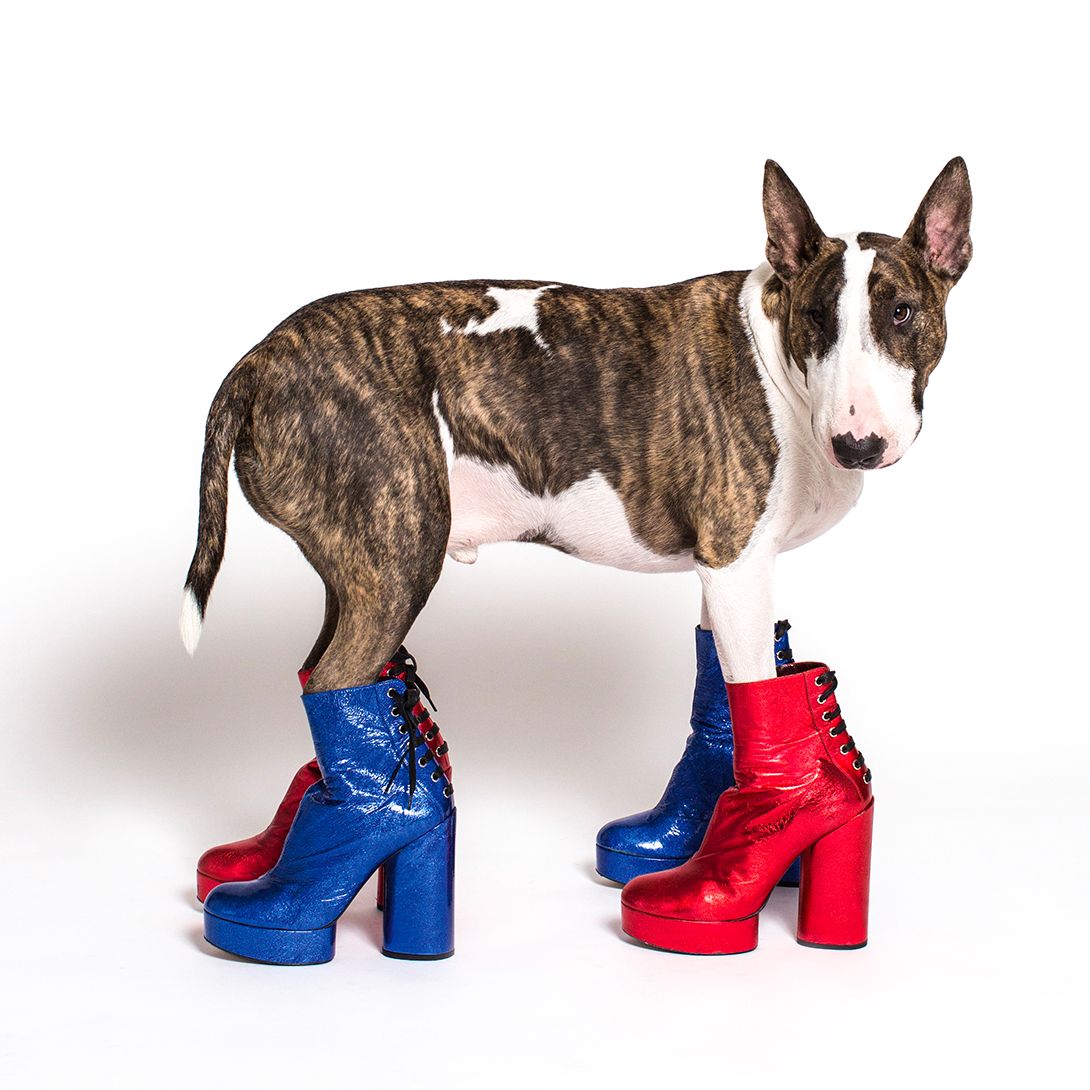 Do you and Marc share the same fashion sense?
I can't ever pretend to have style like my dad so I don't bother trying.
If you were to launch a Neville Jacobs canine fashion collection, what would be the theme?
Hmm. I'll leave that up to my dad… but maybe something with hamburgers on it.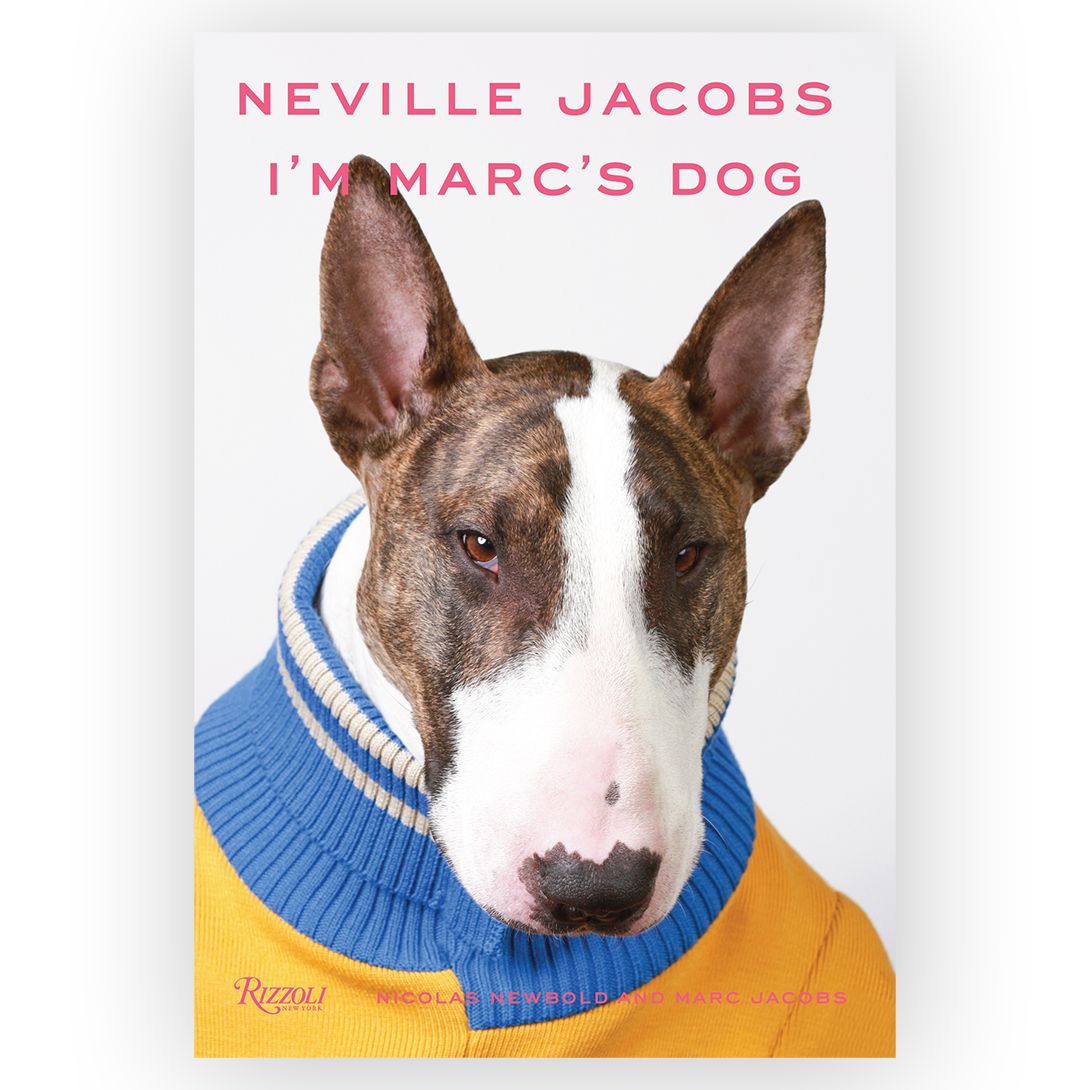 Your book, Neville Jacobs: I'm Marc's Dog, includes a Nicolas Newbold photo of you "doing your business" on a New York City sidewalk. Why include that?
You know, I get a lot of s--- from people in NYC about going to the bathroom outside. I'm self-curbing (unless it's raining or I'm really tired) and someone always cleans up after me, so this was my way of letting the world know that no one is going to stop me from being me.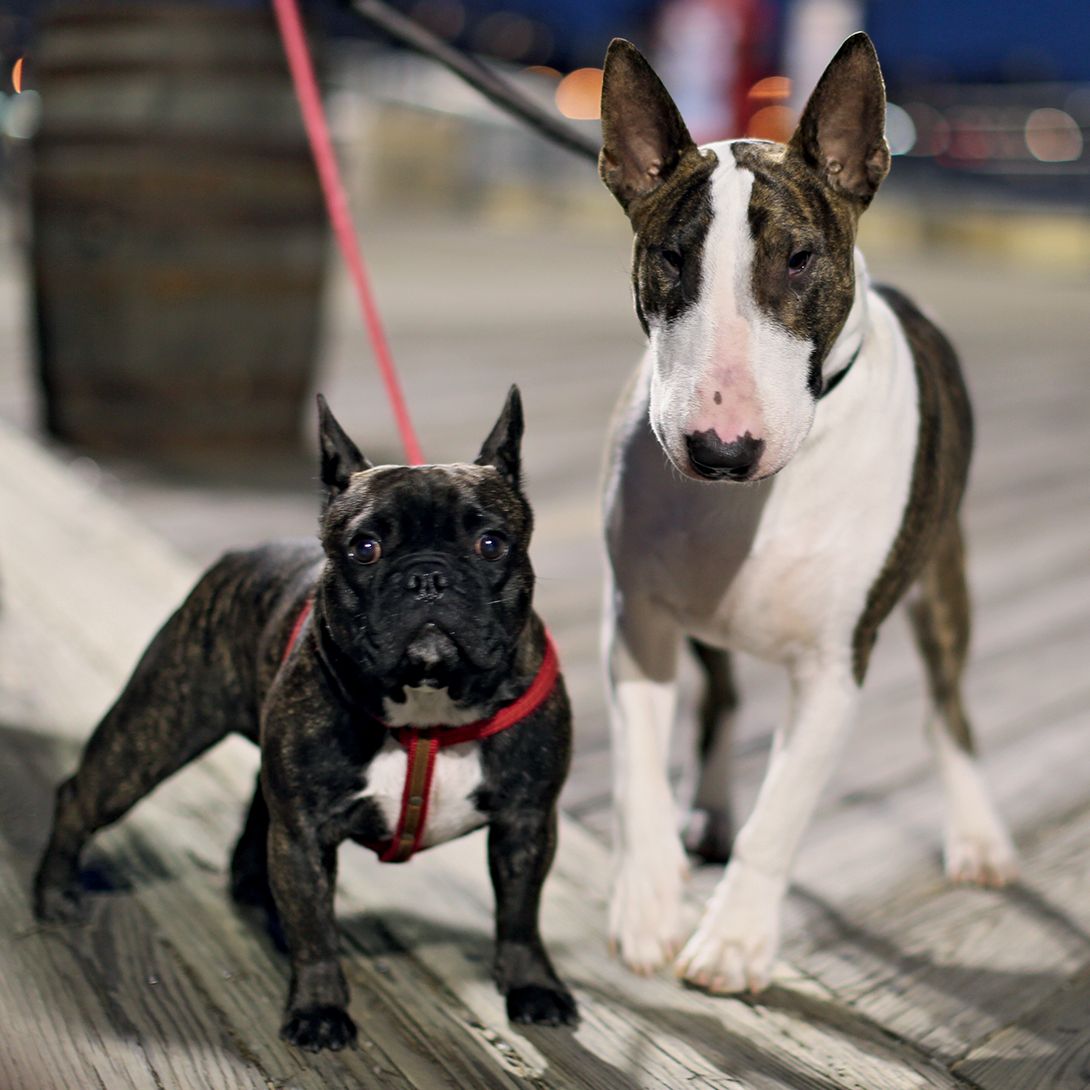 Tell us about your relationship with Choo Choo Charlie. What do Bull Terriers like you and Frenchies like him have in common?
We are both extraordinarily stubborn so we've got that in common. Charlie is my best friend and a lot like a brother in many ways. We have a great relationship: He tells me what to do and how to do it and I just do it. We never fight – he'd beat me up!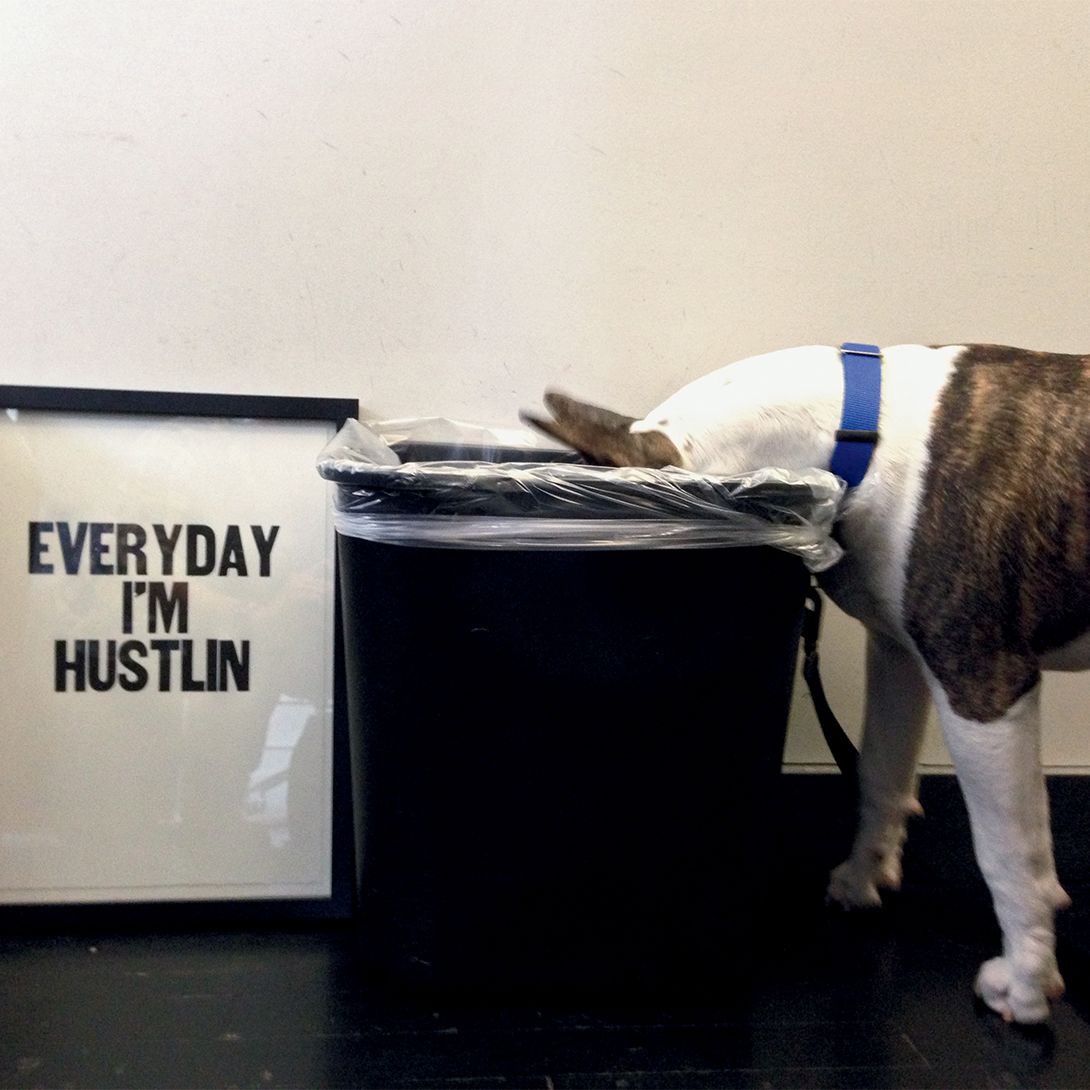 If you had a theme song to hit the fashion runway, what would it be?
Probably "Trash" by the New York Dolls for obvious reasons: I love trash!