Clear-For-Life 55 Gallon Rectangle Aquarium
Details
https://www.petsmart.com/fish/tanks-aquariums-and-nets/aquariums/clear-for-life-55-gallon-rectangle-aquarium-5188245.html
Promotions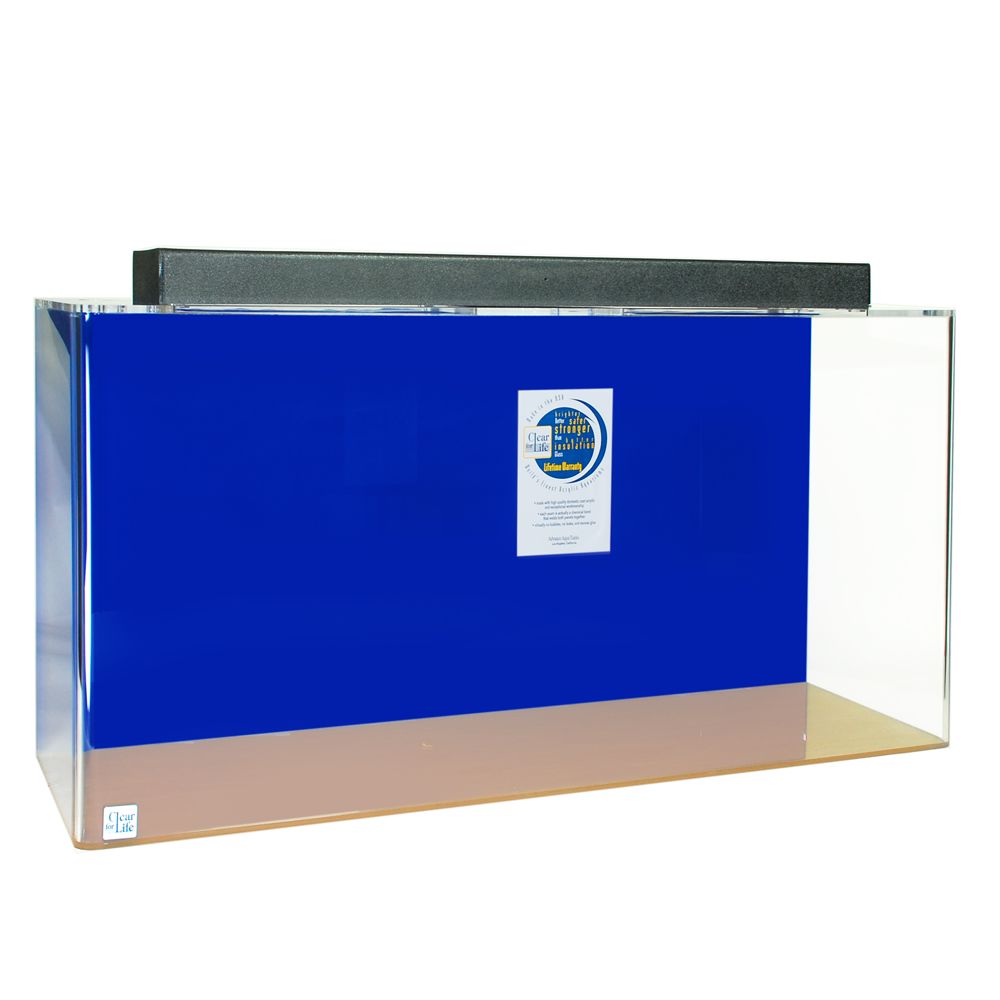 Is this made of glass?
No, it's acrylic according to the description.
Date published: 2019-02-27
a friend gave me an aquarium and we unsure on size its 48x12.5x20 and we are to dumb to do the math can you help?
With those measurements, that would be 55 gallons. 
Date published: 2019-02-16
Does this include filter and lights?
No just aquarium
Date published: 2018-07-27
What's the length an how deep this tank is?
I do not like blue back - l am looking for clear or black back acrylic tank - do you have any 50, 55, or 60 gallon tanks that are NOT blue backs