Clear-For-Life 55 Gallon Hexagon Aquarium
Details
https://www.petsmart.com/fish/tanks-aquariums-and-nets/aquariums/clear-for-life-55-gallon-hexagon-aquarium-5188222.html
Promotions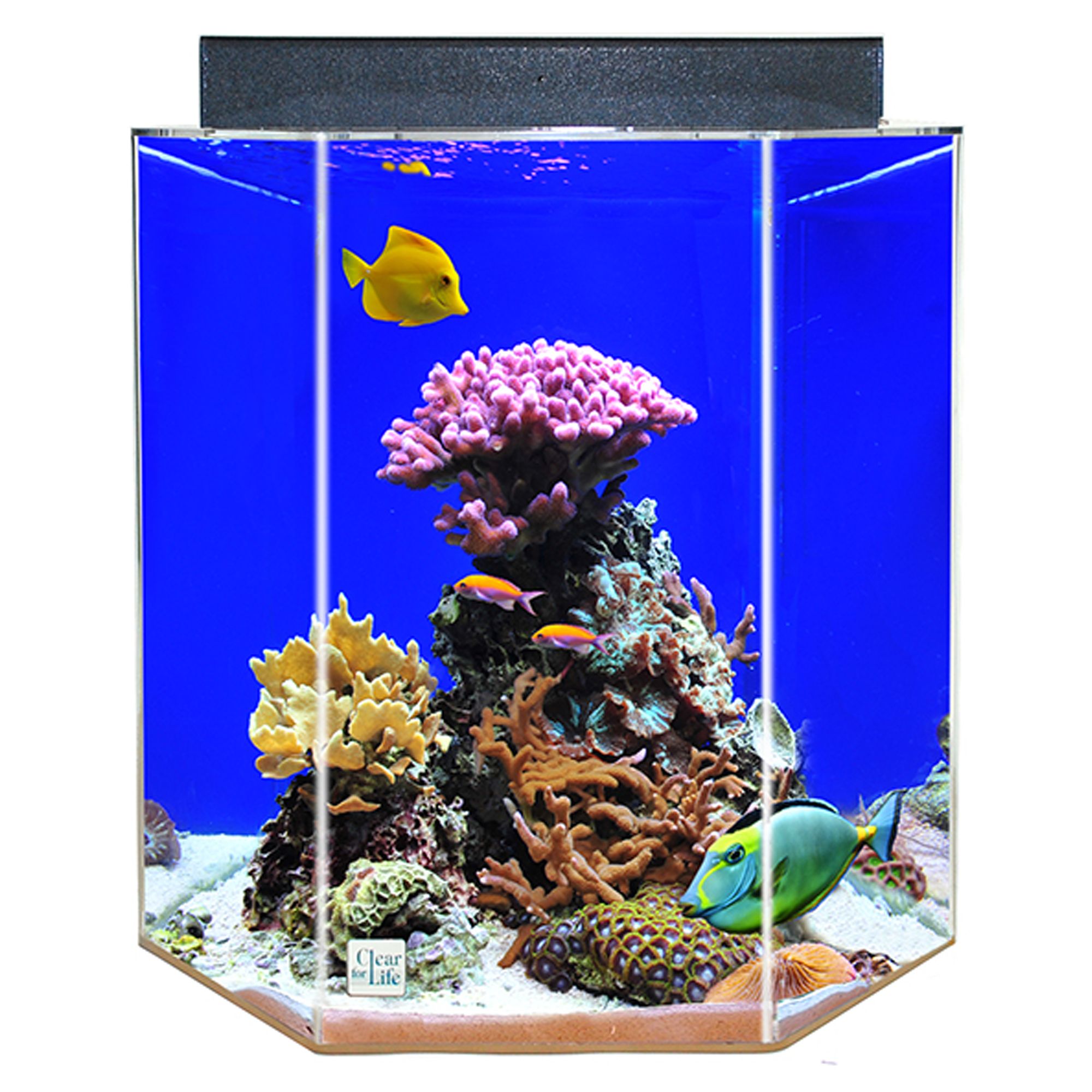 Is theis item available in a smaller size, 30 or 40 gallons?
Does the aquarium include a top cover? Is it possible to see additional pictures of this model?
Does this already have a filtration system?
Do you have fish tank  12"x12"x24"
What are the exact measurements of the front three surfaces ?  I am trying to replace an old glass tank that measures 22inches each piece to the right angle of the back and the three fronts measure a little less than 13 inches
Does this aquarium fall under the 50% off promotion ?
does this aquarium (Clear-For-Life 55 Gallon Hexagon Aquarium) come with anything other than the aquarium? In other words with a light, a canopy or cover, or a stand. If not do you sell all the things it would need in addition to the aquarium itself?