Top Fin® Aquaponics 2 Gallon Desk Aquarium
Details
https://www.petsmart.com/fish/starter-kits/top-fin-aquaponics-2-gallon-desk-aquarium-5262069.html
Promotions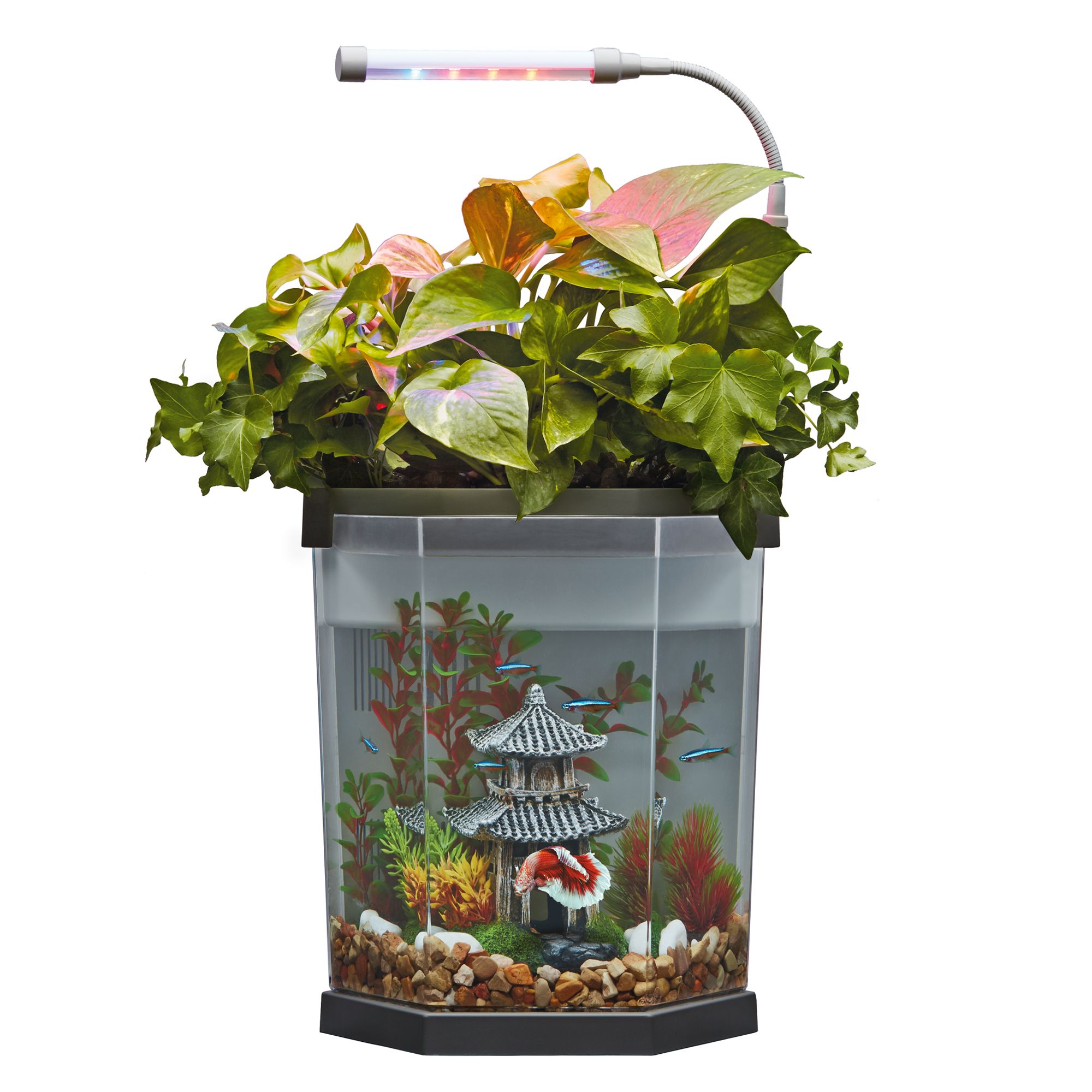 What are some good plants to place in the planter section?
I have a small vinca and snapdragon. Probably too big but testing the effectiveness.
Date published: 2018-11-05
The instructions weren't In the box and I got it kinda set up but I can't figure out where the pump goes and where's the filter? Im so confused. 
You stick it to the bottom of the shallow part of the gray filter box that hangs on the back of the tank. You will need to use the longer tube to attach the sprayer tube to the pump. The sprayer tube is placed in the notch in the top of planter section.
Date published: 2018-10-11
Where am I supposed to buy the replacement filters? I've looked everywhere and can't find them online....
It uses the small Retreat filter available in the stores
Date published: 2018-03-22
Is the tank plastic or glass? Would this aquarium also work with mystery snails
Tank is plastic, and as for snails, it might, although there is no top on half of the tank, so there's nothing to prevent those little buggers from climbing out to invade other nearby tanks (and trust me, they will).
Date published: 2018-10-12
Top Fin® Aquaponics 2 Gallon Desk Aquarium.  What filter replacement is used?
How do you place the spray bar
Trying to see if my office will allow me to have this at my desk. They need to know how many watts does this pull, or require. I guess how much electricity will it use?