Top Fin® 2 Gallon Intrigue Aquarium Kit
Details
https://www.petsmart.com/fish/starter-kits/top-fin-2-gallon-intrigue-aquarium-kit-5253512.html
Discounted Price

$19.99
Old Price

$25.99
Promotions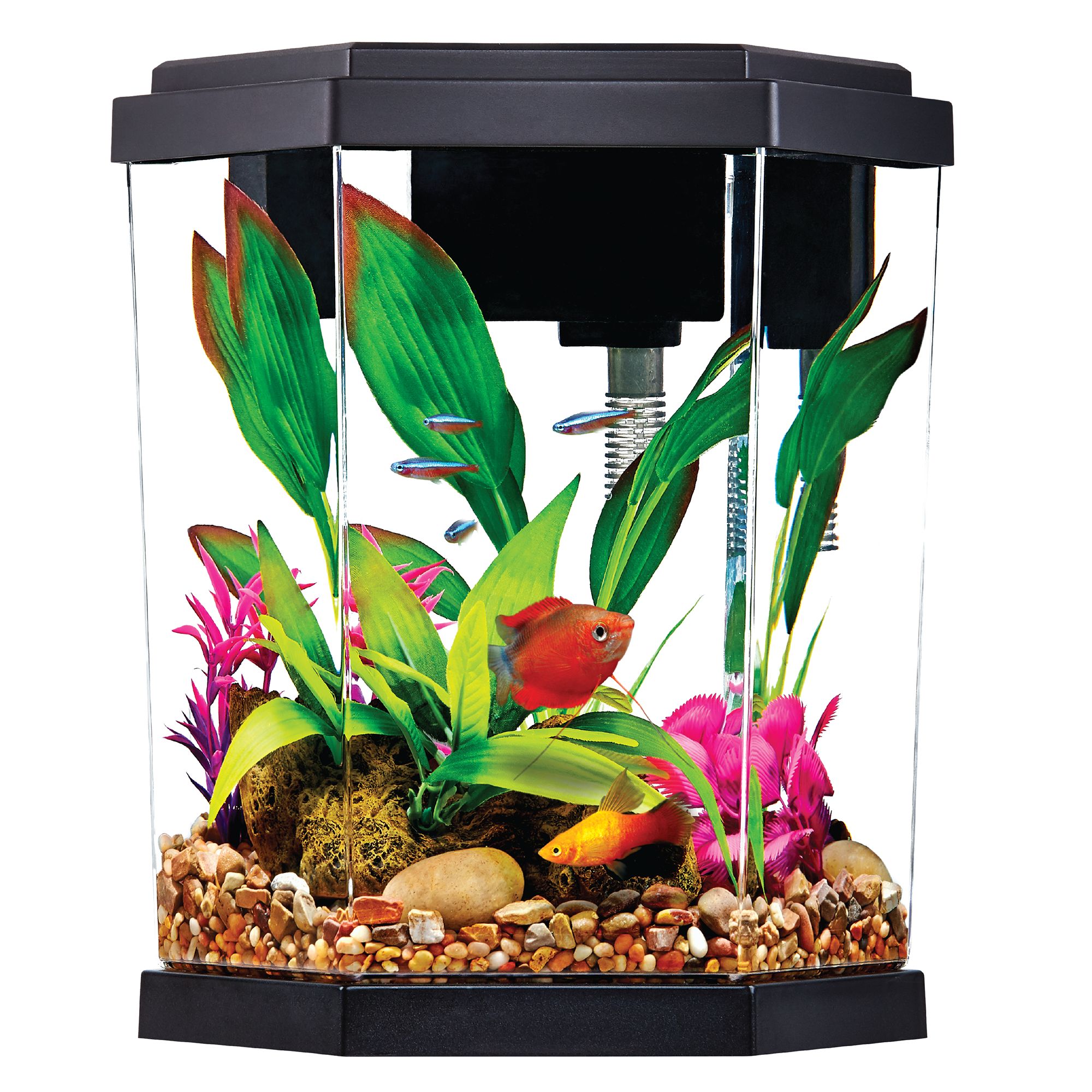 Noisy filter. The filter gets super loud. Is this normal? I fiddled with it, turned it off and it was quieter after I turned it back on but 20 min later it was noisy again. I had to turn it off completely. 
May not be the filter as much as it is the vibrating against the wall or table. Try adjusting/hanging the cord so the box isn't touching anything. 
Date published: 2019-02-06
Does the fish starter kit come with plants?
no. 
Date published: 2019-02-02
How long do I let the water sit before putting a Betta Fish in it???
i would wait at least 24 hours
Date published: 2019-02-02
Is it big enough for 3 betta s?? they are small 
Nooooo never put three Bettas or even two together they would kill each other 
Date published: 2019-02-12
What kind of fish can live in it and how many ? 
I would only put a betta in it maybe some snails
Date published: 2019-02-12
I am thinking about buying a beta... would this current be too strong for him/her? Also, if there is only one fish in the tank, how often should I clean the filter cartridge?
I have this tank with a betta i think it suits him well. I don't get new cartridges every month since it ruins the cycle but I rinse it out in old tank water about every month
Date published: 2018-12-20
can u hear the filter
It is very quiet I can't hear any noise coming from the filter.
Date published: 2019-01-12
do this tank have to be plugged in at all times?
The light, No. The filter, Yes.
Date published: 2019-01-12