Red Wag Platy
Details
https://www.petsmart.com/fish/live-fish/goldfish-betta-and-more/red-wag-platy-4031984.html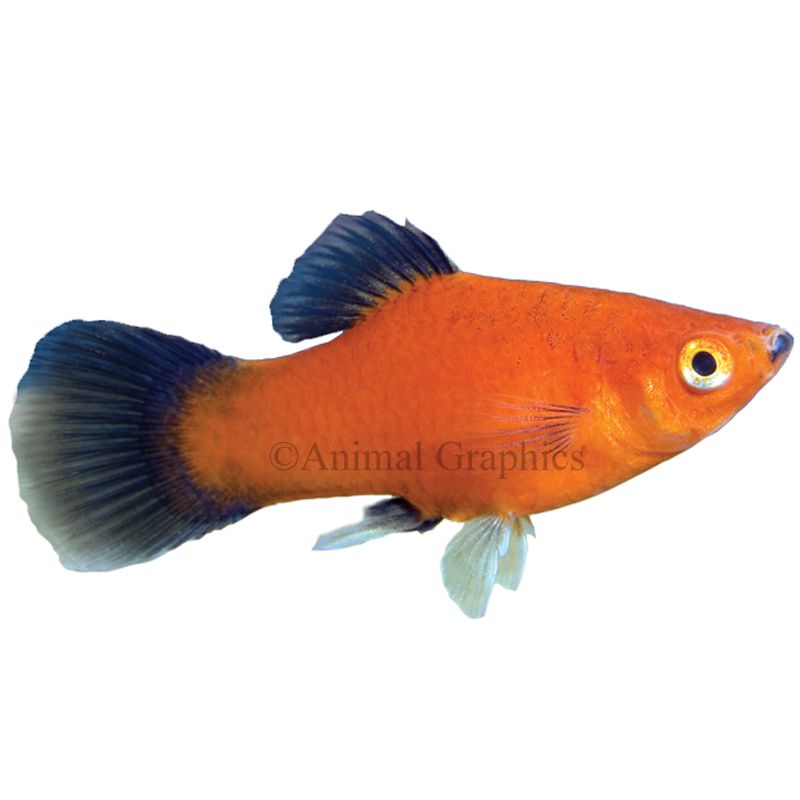 My Plat has just given birth! The cute little ones melt my heart.. But! I have also two ghost shimps and a few guppies... My tank is moderately decorated with plastic plants and gravels at the bottom... are those little ones at risk? Thanks!
None of mine have been killed with Cory's and mollies so they should be fine
Date published: 2018-07-05
Do platys keep tanks clean? I have a aqueon internal power filter?
No, platys don't clean tanks. They usually don't make much of a mess though. There only messy if you feed them a lot, it causes them to be constantly pooping. Your filter is good as long as it's for the size of your tank. Other than that there pretty clean and social.
Date published: 2018-02-21