Neon Tetra
Details
https://www.petsmart.com/fish/live-fish/goldfish-betta-and-more/neon-tetra-4032195.html
Promotions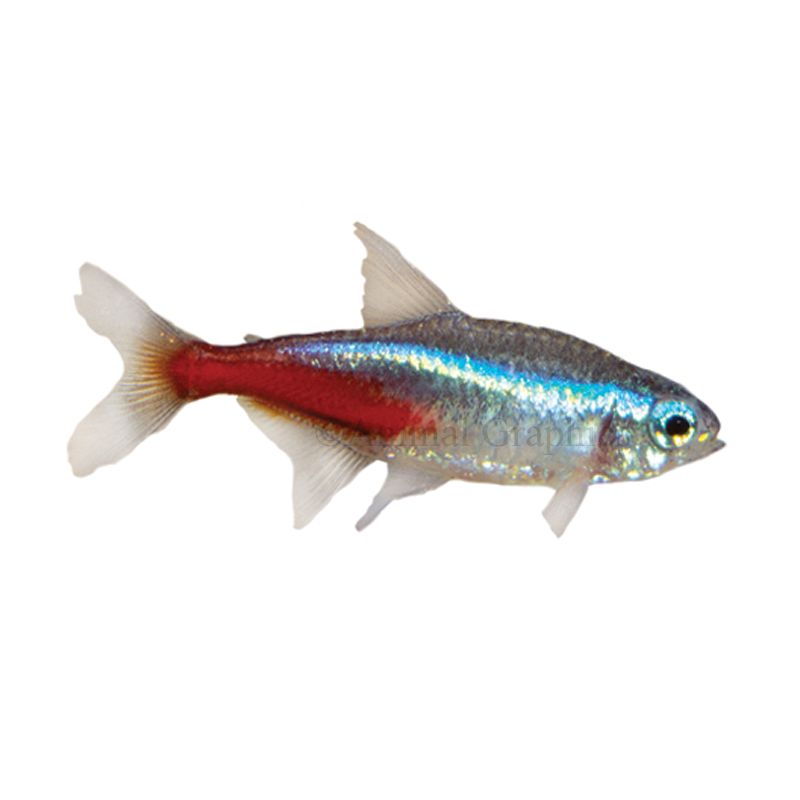 Variations
Please select a variation value to continue
This item is not available for in-store pickup. Check store availability.
I have a male fantail betta can neon tetra's share a tank with them
I would not let the share a tank UNLESS you take your betta in a small container (like the ones in the store) and seeing if it reacts negitivly to the tetras. If it flares up and acts aggressive, I would say don't House it with other fish. Lastly, you will need at least 6 tetra to have a betta community tank so that they can school safely. The betta needs space and you will need at least a 10 gallon tank for the 6 tetras and bettas extra space. The rule is usually 1 gallon per 1 inch of fish, but when putting betta with other (smaller) fish, you will need a couple extra gallons.  Tip: DONT place betta with any fish that have large fins, bright colors (like glofish), or are bigger than the betta fish. This could make the betta more territorial and aggressive towards the other fish. 
Date published: 2018-12-14
which fish can share a tank with a betta in a 10 gallon tank
I suggest non-Carnivorous fish that are not too large or over 2 inches. However, you can choose a Betta by doing the flare test (hold betta up to other bettas in the store and see if it flared up. A slight flare is okay) and choose the most docile betta to place with no less than 6 tetras! I have a betta community tank and I currently have 6 tetra, a betta fish, and a small sucker fish. I recommend a 10-20 gallon tank though! The rule is 1 gallon per 1 inch of fish! 
Date published: 2018-12-14
Can you put 5 of them in a 5 gallon tank with 3 other fish
When getting fish, you need around 1 gallon for every 1 inch of fish 
Date published: 2018-12-14
What do you have that can share a tank with Betta Fish ?
I have a Berta community tank and I recommend at least 10 gallons for a more docile Betta to share a tank with these fish. I also recommend holding the betta you want next to other betta to choose the one that flares up the least and seems most docile. You can also hold the betta you choose up to the tank of fish you want and if urban flares up too much, DONT get that fish species. I also recommend getting community fish that are similar in size and get at LEAST 6 tetra if you're getting other middle swimming fish. I made the mistake of only havin three tetra at first and (to my surprise) the other species of larger tetra killed the runt (smallest) tetra! Make sure to get at least 6 tetra for your betta community tank so they can school safely!!!
Date published: 2018-12-14
Could five neon tetras go in my 20 gallon tank with my 4 female Bettas??
It all depends on how aggressive your bettas are. If you have nothing else in the tank and good filtration, I would recommend getting around 10-12 with some plants or caves for them to hide in, so the bettas can't single out just one and so that they feel more comfortable with in larger numbers.
Date published: 2018-12-14
Neon Tetras?
That's what it says on the web page
Date published: 2018-12-10
Are neon tetras compatible with betta fish in a 5.5 gallon tank?
Your tank is too small for tetras because tetras need alot of space and need a group of 6
Date published: 2018-11-30
Could these fish go in my tank with my catfish?
Only Corydoras!!!
Date published: 2018-12-09