Male Betta
Details
https://www.petsmart.com/fish/live-fish/goldfish-betta-and-more/male-betta-4031742.html
Discounted Price

$3.67
Old Price

$4.59
Promotions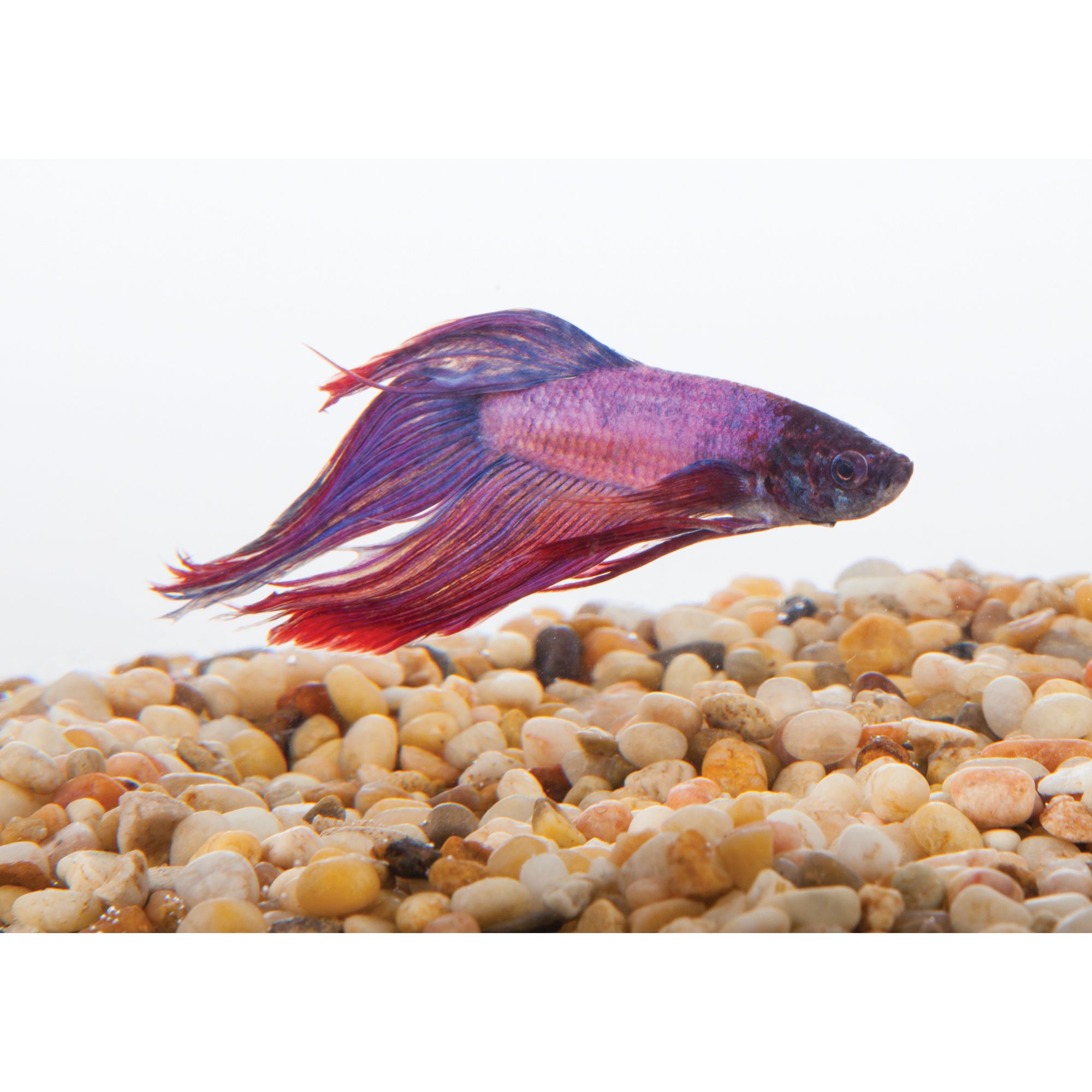 PLEASE READ MY QUESTION! So I got this betta from petsmart and his top fin was sorta bent and he didnt exactly have a very good tank, i changed him into a 2 gallon tank and I fed him fish pellets from petsmart, am i taking care of him really good?
Bettas need a 3.5+ gallon to be held in. anything less than that isn't the best for them. I know it says 1+ quart but that is very mean and wrong of PetSmart. Other than that, you are doing good. If his fin is starting to get white or black stuff on it, he probably has fin rot. if you see this that is not his natural color, then take him to the vet. You might want to take him there if his fin is bent.
Date published: 2018-11-13
How old do you have to be to buy a betta from the store 
any age! But make sure you know how to take care of them.
Date published: 2018-10-25
what colors do you have in stock?
there are many different colors though petsmart might not have some in stock
Date published: 2018-10-25
Can I house with other fish or female Betta 
No
Date published: 2018-10-21
Do you have any black beta you could mail to me here in mansfield,Oh? I was fish sitting my great granddaughters fish and it died. I'm devastated and need another betta quick. Do not drive. Watching husband at home in Hospice. Need fish mailed. help!
I am so sorry to hear about your betta and husband. Unfortunately, Pet Smart doesn't mail fish whatsoever. I hope whatever happened was worked out.
Date published: 2018-10-21
Do they need a tank heater ?
If you live a climate that has 4 seasons, yes.
Date published: 2018-11-13
We bought a fish at 10:30am in Omaha (Oakview). Should we feed the fish today? or wait until tomorrow?
you should always feed the fish when you get it home because you don't know the last time they where fed
Date published: 2018-11-13
Can I get to pick or see what the betta looks like before I purchase?
yes you can you just have to go to the store and look at them
Date published: 2018-11-13