Koi
Details
https://www.petsmart.com/fish/live-fish/goldfish-betta-and-more/koi-4032330.html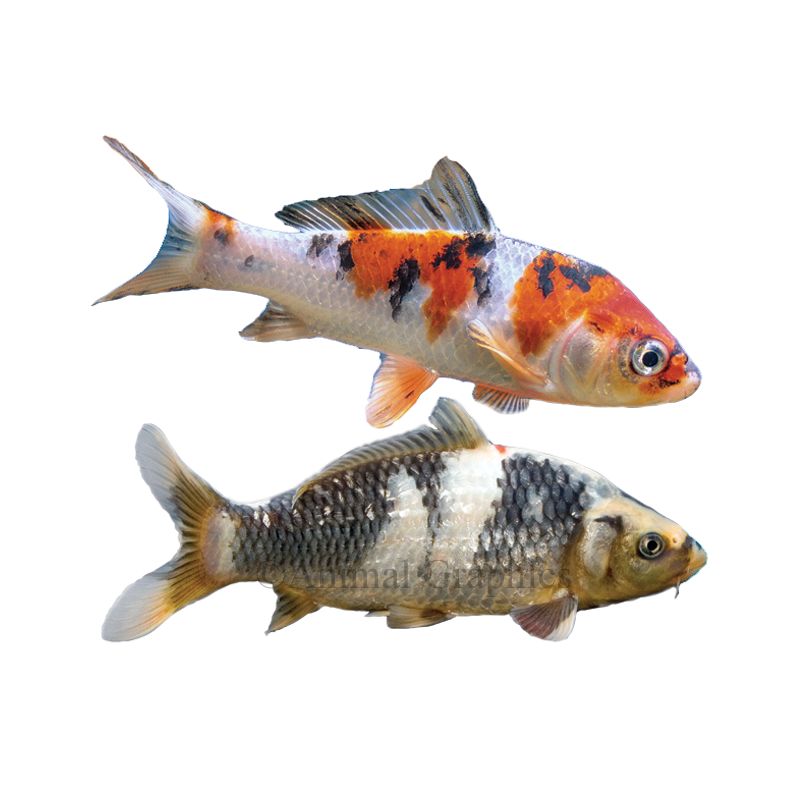 Variations
Please select a variation value to continue
Available only at select locations
not available for online purchase. please check availability at other stores.
product highlights
Koi are the fish that are most commonly associated with garden ponds. They have been raised in the Orient for centuries, with the earliest colored varieties dating back two hundred years. Due to the size of these fish they should be kept in large sized ponds, especially if you plan on keeping more than a few fish. Koi have strong mouths, and like to dig in the substrate. Therefore, only tough leafed plants should be planted in the pond, and be sure to protect the roots and soil of your pots with a layer of gravel.
Features: These fish can regularly live to be 60 years old or more, making them lifelong pets.
Includes: 1 Fish
Experience Level: Intermediate
Swimming Level: Middle
Color: Variety of colors
Size: Maximum Size 24 in

Feeding Instructions:
Diet: Flake, Leafy Vegetables

Housing: 75+ gallon tank, Lightly Planted, Water temperature 64-75 degrees F

Learn About KoiFish

Common Names
Nishikigoi, Koi, Japanese colored carp, Brocaded carp

Scientific Name
Cyprinus carpio species

Family
Cyprinidae

Origin
Japan

Feeding Habits
Koi will eat all types of food. Live, frozen, freeze-dried, and prepared foods will be devoured without hesitation. Make sure to include plenty of plant material in their diet. Most prepared koi foods include plant material, but occasionally feeding spirulina flakes, wheat germ pellets, or even chopped, frozen spinach would be a good idea.

Compatibility
Koi are generally peaceful. They may, however, pick on slow moving fish such as fancy goldfish. Since they are cool water fish, they generally should not be housed in an aquarium with Tropical Fish.

Overwintering
Koi can be overwintered in the pond in most areas of the country if the water is at least 3 feet deep. They are not as cold tolerant as the goldfish, so keeping them indoors would be advised in very cold climates. Koi can be kept in a large aquarium set-up in a cool basement or garage until the spring, then returned to the pond.

Additional Comments
There are many different color variations of koi available. Their average life span is 60 years.

Note: Note: Pet availability is seasonal. State and local regulations may vary. Pricing may vary by store location. PetSmart stores cannot match the price above for this pet. Ask a store associate for details.

Vet Assured Promise
All pets purchased at PetSmart are raised under our exclusive Vet Assured program and come with a 14-day satisfaction guarantee. Vet Assured is a program designed by PetSmart veterinarians to improve the health and well-being of our pets. The program sets standards for the care of our pets by our live animal partners and store associates and establishes strict standards for the monitoring and prevention of common illnesses found in pets. PetSmart makes a significant investment in the care of our pets and it is apparent in the quality and comfort of the pets in our stores. However, if your pet becomes ill during this initial 14-day period, or if you're not satisfied with your pet for any reason, PetSmart will gladly replace the pet or refund the purchase price. Please keep your sales receipt and return the pet to the store where it was purchased if needed.