GLO®Fish Starfire Red Tiger Barb
Details
https://www.petsmart.com/fish/live-fish/goldfish-betta-and-more/glofish-starfire-red-tiger-barb-5251722.html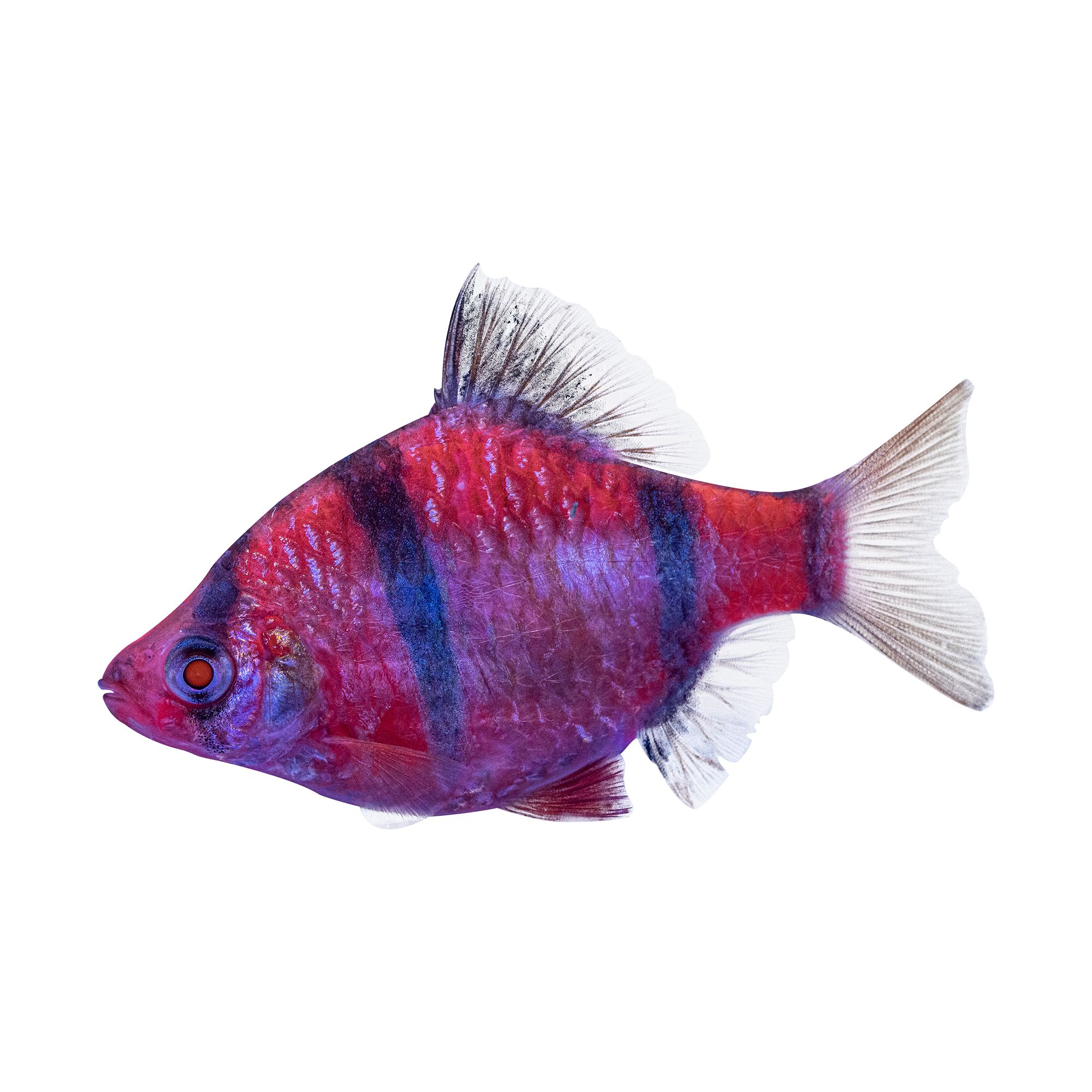 Variations
Please select a variation value to continue
Available only at select locations
not available for online purchase. please check availability at other stores.
Available in-store only
at
South Tampa
1540 N Dale Mabry Hwy
Call 813-875-9721 to check availability
Check Nearby Stores
product highlights
If you want something better and brighter than a standard goldfish, look no further! Take home a Starfire Red Tiger Barb Glofish and he will light up your home in the best way possible! Glofish are similar to other fish, except they have a much brighter disposition, making them the perfect pet for kids and adults! Get ready to have to the coolest aquatic companion on the block.
Features: Glofish are hardy, community fish that get along well with other fish species, but be careful when combing other fish with Glofish, as not all fish are friendly
Includes: (1) Starfire Red Tiger Barb Glofish
Experience Level: Beginner
Swimming Level: Middle
Color: Red
Size: 3 in

Feeding Instructions:
Flake, Frozen, Freeze-Dried
Housing: 3 Gallon Tank, Heavily Planted
Note: Pet availability is seasonal. State and local regulations may vary. Pricing may vary by store location. PetSmart stores cannot match the price above for this pet. Ask a store associate for details. African cichlids are very popular with fish hobbyists because there are so many different types to choose from. There are many species of African cichlids, including the rock-dwelling cichlids from Lakes Malawi and Tanganyika. These active and intriguing freshwater fish come in a range of eye-catching colors and sizes, allowing you to create a diverse, fascinating show tank.
Vet Assured Promise All pets purchased at PetSmart are raised under our exclusive Vet Assured program and come with a 14-day satisfaction guarantee. Vet Assured is a program designed by PetSmart veterinarians to improve the health and well-being of our pets. The program sets standards for the care of our pets by our live animal partners and store associates and establishes strict standards for the monitoring and prevention of common illnesses found in pets. PetSmart makes a significant investment in the care of our pets and it is apparent in the quality and comfort of the pets in our stores. However, if your pet becomes ill during this initial 14-day period, or if you're not satisfied with your pet for any reason, PetSmart will gladly replace the pet or refund the purchase price. Please keep your sales receipt and return the pet to the store where it was purchased if needed.