GLO®Fish Electric Green Long Fin Tetra
Details
https://www.petsmart.com/fish/live-fish/goldfish-betta-and-more/glofish-electric-green-long-fin-tetra-5251856.html
Promotions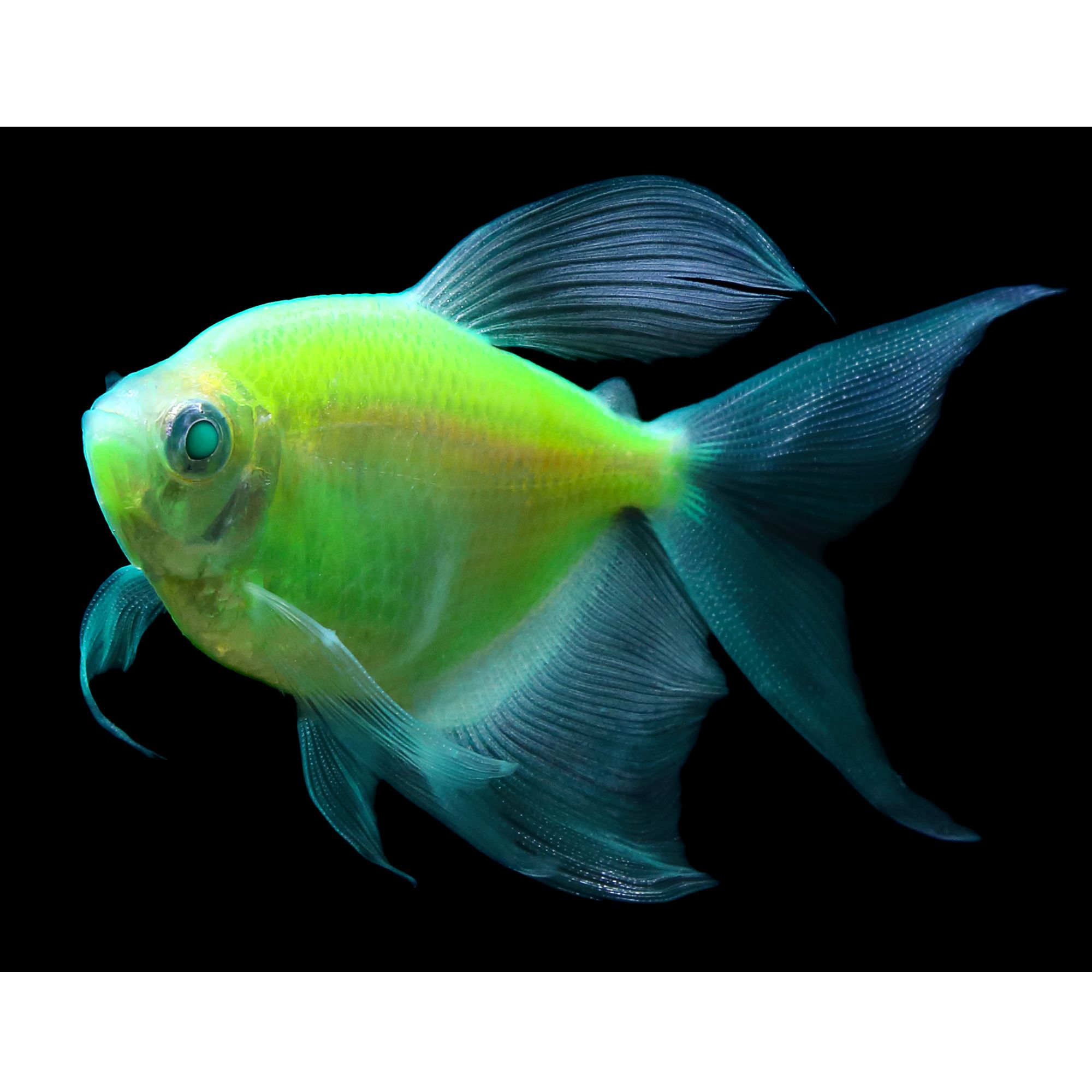 Variations
Please select a variation value to continue
This item is not available for in-store pickup. Check store availability.
I'm thinking of getting a few but my tank is only 2 gallons. Is this going to be too small to house more than one fish?
I'm sorry to say, but two gallons is too small to fit any of these fish, you need to get about 10-gallon tank, then you can get up more than 2!
Date published: 2019-03-31
How big do the GloFish grow
I've had mine over a year and a half and mine is only an inch long
Date published: 2019-03-29
My three electric greens are fighting why
Tetras and long fins should not go together. Most tetras are fin nippers by nature.
Date published: 2019-04-07
How often do you feed glofish?
Twice a day for any fish. Sorry Marie, but I can understand where you're coming from with once a day. A lot of times beginners have their fish die because of overfeeding.
Date published: 2019-02-10
How many Glo Fish would be comfortable in a 46 gallon tank?
I think twenty GloFish tetras will fit nicely as schooling fish especially since they show a glow effect in your tank
Date published: 2019-02-28
I have 2 bosemani rainbows and one neon rainbow, would it be okay to mix these fish? I have a separate pleco tank as well, would they go well in there?
@Pearla mama Hi welcome to PetSmart! I think it would be ok to mix GloFish Tetras in both of these tanks. Just be sure they aren't too big in size
Date published: 2019-02-28
Can this fish breed?
Probably not 
Date published: 2019-02-28
What is the life span of the Glo fish
5 years
Date published: 2019-02-28